Author Bio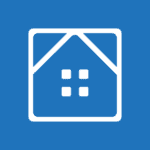 Eric Rosenberg
Eric Rosenberg is a personal finance expert, writer, speaker, and entrepreneur whose work has appeared in Huffington Post, Business Insider, Investopedia, and many other national outlets. As a consultant, Eric has worked with a wide range of clients including TD Ameritrade, SoFi, Betterment, Travelers, Citizens Bank, and more. Eric also runs Personal Profitability, a website dedicated to helping readers earn more, spend thoughtfully, grow their wealth, and live a better life through mindful personal finance.
Featured Published Articles
We vetted New Mexico's biggest cities to discover the best places to buy rental property—and the answers may surprise you!