Author Bio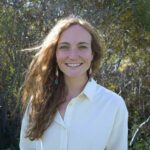 Lindsay Stefan
Lindsay Stefan is a Senior Editor at Clever Real Estate, the leading real estate education platform for home buyers, sellers, and investors. Prior to joining Clever, Lindsay worked as a content manager, editor and copywriter specializing in personal finance, real estate and tourism. Lindsay attended the University of Oregon and graduated with a degree in journalism.
Featured Published Articles
Moving is expensive — so here's how to save money when moving out.

How do you know if you need a listing agent vs. a selling agent? Learn what experts recommend.

What does a lowball offer on a house look like? Learn to spot them and how to respond!