Author Bio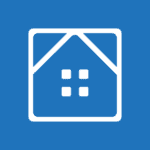 Rena Goldman
Rena Goldman is a Los Angeles-based freelance journalist with over a decade of experience. She covers health, wellness, mental health, small business, and how politics and policies impact our daily lives. Her articles have been featured in national publications and lifestyle brands.
Featured Published Articles
Read Allied Van Lines reviews and discover other important info about Allied moving company before you book your move.

Read this American Van Lines review and find out more about how American Van Lines compares to other moving companies.

Read Meathead Movers reviews and find out more about how much it costs to hire Meathead movers in California.