Author Bio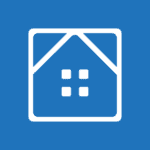 Sarah Sharkey
Sarah Sharkey is a personal finance writer who covers retirement, investing, debt, savings, credit cards, mortgages, and student loans. Her work has appeared in Business Insider, MSN, GOBankingRates, and numerous other national outlets. Sarah is the founder of Adventurous Adulting, a personal finance blog that helps readers make smarter financial decisions. 
Featured Published Articles
We vetted Louisiana's biggest cities to discover the best places to buy rental property—and the answers may surprise you!