The 5 Best Places to Buy Rental Property in New Mexico
Posted on July 12th, 2022
Albuquerque | Santa Fe | Las Cruces | Rio Rancho | Roswell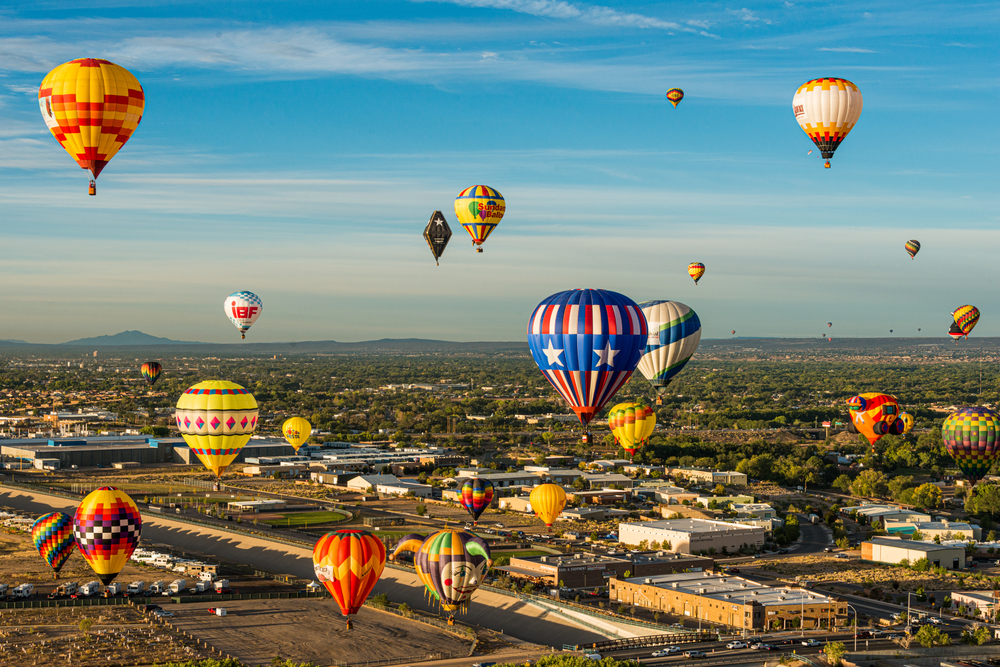 [object Object]
We strive to provide objective, independent advice and reviews. When you decide to use a product or service we link to, we may earn a commission.
With a relatively affordable housing market, steady job growth, and a strong tourism industry, New Mexico is one of the best states to invest in real estate. But because there's so much opportunity, it can be hard for non-local investors to identify the state's best cities for rental property.
To help you get started, we evaluated the five most populated cities in New Mexico, focusing on four key qualities:
Affordability
Investment potential
Rental rates
Local amenities
If one of the cities on our list catches your eye, you can get advice from an experienced local real estate agent and up to 0.5% cash back at closing by working with our friends at Clever Real Estate. In New Mexico, where the median price for a single-family home is $294,986, that's up to $1,475 back in your pocket.
Clever is a free, no-obligation agent matching service that will introduce you to qualified, pre-vetted realtors from trusted brokerages including Keller Williams, RE/MAX, and Coldwell Banker. You can meet as many agents as you like until you find the best one to advise you on your real estate investment journey.
👋 Contact Clever's licensed concierge team to meet top-rated real estate agents in New Mexico today!
1. The Best Place to Buy Rental Property in New Mexico: Albuquerque
[object Object]
Albuquerque is New Mexico's largest city, with a population of approximately 560,000 residents. The city is home to a budding film and television industry and has seen a modest 3% increase in population since 2010.
The average home value is $296,671, with a 19.4% increase since last year. Property values have increased 65% since 2015. Renters pay a median of $1,124 for a two-bedroom apartment, which is 36% lower than the national median.
Albuquerque's many attractions draw tourists to the city, including the annual Albuquerque International Balloon Fiesta, Sandia Peak (home to an aerial tram, hiking, and skiing), and a beautiful Old Town area.
2. Santa Fe
[object Object]
The state capitol, Santa Fe, is the fourth-most populous city with 88,000 residents. Its historic architecture and culture are the heart of a strong tourism industry. Visitors flock to the city for its fantastic art museums and galleries like the Georgia O'Keefe Museum.
Santa Fe is on the more expensive side, with a median home value of $539,924, which has risen 20% over the last year. The median two-bedroom apartment costs $2,009, around 15% above the national average. While home values climb, higher rents could make up the difference for savvy rental property investors.
[object Object]
3. Las Cruces
[object Object]
Las Cruces is the second-largest city in the state, with a population of 105,000 that's grown more than 5% since 2010. Employers like New Mexico State University, White Sands Missile Range, and NASA draw new residents to the area. The city also enjoys a steady stream of tourists visiting White Sands National Park and Spaceport America.
The current median home price is $244,057 after an increase of 17.2% in the last year. The median home price has been on an upward trajectory since 2015, growing 45% in that time. Rent for a two-bedroom apartment costs a median of $1,595, which is 24% lower than the national average.
4. Rio Rancho
[object Object]
A suburb on the northwest side of Albuquerque, Rio Rancho is a city in its own right with a population of 102,766. Rio Rancho is more affluent than its larger neighbor, with a median household income of $66,733.
The average price of a home in Rio Rancho is $305,987 after an impressive 23.6% annual increase. Since 2015, home values have risen nearly 80%, demonstrating a stable pattern of growth.
This area tends to be more residential than Albuquerque and makes more sense for long-term rentals than vacation rentals. The median rent is around $1,795 for a two-bedroom apartment.
5. Roswell
[object Object]
When you think of Roswell, UFO sightings might come to mind, but New Mexico's fifth-largest city is also home to several museums and tons of outdoor recreation opportunities.
Roswell offers a more affordable entry point for newer real estate investors, with a median home value of just $141,000. Homes are growing steadily in value, climbing 13.9% in the past year, and up nearly 64% since 2015. The median two-bedroom apartment costs $1,350 per month, 36% lower than the national average. The strong tourism industry also provides a good opportunity for short-term rentals.
Next Steps for Your Rental Property Investment
From Albuquerque's growing film industry to Roswell's quirky tourism scene, New Mexico offers a wealth of short- and long-term real estate investment opportunities.
A knowledgeable local real estate agent can help you spot promising rental property opportunities, invest in up-and-coming markets, and even send you properties before they hit the MLS. Our friends at Clever Real Estate have built a network of trusted partner agents in New Mexico and beyond. It's free to meet agents through Clever, with zero obligation!
Best of all, real estate investors who find an agent through Clever can easily take advantage of New Mexico's buyer rebate opportunities. You can receive up to 0.5% cash back at closing, which you can use to offset closing costs, get your new property ready for renters, or simply enjoy as extra money in your pocket.
[object Object]
Recommended Reading
FAQs
Is New Mexico landlord friendly?
New Mexico's laws are somewhat friendly for landlords, without a lot of restrictions on rent prices and leasing. To find the best New Mexico real estate markets that are friendly to landlords, we recommend working with a licensed real estate agent.
Is buying property in New Mexico a good investment?
With lower property costs and a growing population, New Mexico provides a solid opportunity to invest in real estate. It offers several markets to invest in rental property and short-term rentals. Learn more about the best places to buy rental property in New Mexico.
Interested in buying or selling?
We've improved the traditional real estate model with modern technology to cut costs, not quality.
Get started today
Posted in Buying a House, Real Estate Investing