Buying a House in California? Here's What You Need to Know
Posted on June 23rd, 2022
Pros and Cons | Rent vs. Buy in California | Biggest Challenges of Buying a House in California | California Homebuyer Requirements | The Best Time to Buy | How to Get the Best Deal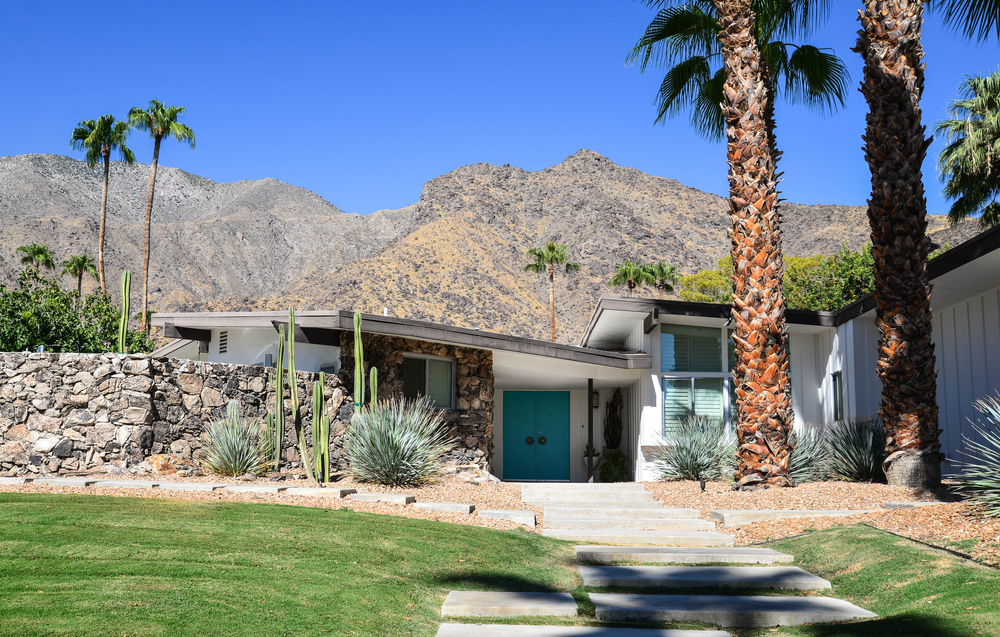 With year-round warm weather and a booming job market, it's no surprise that so many people want to live in California. It's also no surprise, in such a high-demand state, that the housing market is one of the most competitive in the U.S.
From rampant bidding wars to unique state regulations, the home buying process in California can be complicated and frustrating – not to mention expensive.
Read on for everything you need to know about how to buy a house in California, including renting vs. buying in California, average rent in California, and more.
And if you're certain your dream home is in California, our friends at Clever Real Estate can help your homeownership goals become a reality.
Clever is a free service that personally matches home buyers with top-rated real estate agents in California (and nationwide). Instead of sifting through dozens of online profiles on your own, Clever's licensed concierge team can introduce you to carefully vetted agents from top brokerages like Keller Williams, Century21, and RE/MAX.
👋 Try Clever's free, no-obligation service and meet California real estate agents today!
Pros and Cons of Buying a House in California
[object Object]
Rent vs. Buy in California
Because of the extremely high home values in California, saving up your down payment can take a while. Many people may even prefer to rent long-term instead of buying in a high-priced market like California.
The truth is that whether renting or buying is better for you is going to depend on how long you plan to live where you currently are.
👍 When to buy: If you're going to be there for longer than five years, buying is going to make more sense, because you're building equity while being insulated from rising rents.
👎 When not to buy: If you're staying for less than five years, that isn't enough time to make back the upfront costs of buying, so you're better off renting.
The 4 Biggest Challenges of Buying a House in California
📈 The Housing Market is Competitive
The California housing market is one of the most competitive in the nation, and California housing prices are among the highest in the U.S.
According to Zillow, the median home value in California is a staggering $790,475. That's more than double the U.S. median home value of $344,141.
Bidding wars are common in California home sales – and many of these high bidders are paying in all cash. A recent Redfin report looking at metro areas in which homes sold for six figures over the asking price most frequently found that six of the top ten "well over ask" metros were in California.
These kinds of numbers can be intimidating to people looking to buy a home in California, but the fact is that high demand coupled with low inventory means home values will likely continue to climb – and buyers who get into the market are going to build equity fast.
Working with an experienced real estate agent can help you compete in this tough market. You can get support with finding your dream home, negotiating pricing, and navigating complicated paperwork.
💰Find full-service agents and save thousands on fees!
💰 You May Need a Jumbo Loan
With prices this high, you may need a jumbo loan to finance your purchase. Because Jumbo loans are a little riskier than smaller mortgages, they usually require a larger down payment, and may also have a higher interest rate.
A jumbo loan is a mortgage used to finance expensive properties that won't qualify for a conventional loan. Also known as a "non-conforming conventional mortgage," they're in an amount greater than the maximum amount set by Freddie Mac, Fannie Mae, and the FHA for loans they'll buy from lenders.
In California, conforming loan limits vary between counties. Once you hit that limit, you'll have to take out a jumbo loan.
[table topborder="true" footer="true" bottomborder="true" collapse="false" coldistribution="50,50" colalignment="left,left"]
💸 Conforming Loan Limit

📍 County

Exactly $978,000
Orange, Los Angeles, San Benito, Santa Clara, Santa Cruz, San Mateo, Alameda, Contra Costa, Marin
$700,001 – $970,799
San Diego, Ventura, Santa Barbara, San Luis Obispo, Monterey, Napa, Sonoma
$647,201 – $700,000
Sacramento, Yolo, El Dorado, Placer
Exactly $647,200
All other California counties
Data from the Federal Housing Finance Agency
🔎 Seller's Disclosure Reports Can Be Daunting
Californians have to contend with earthquakes, mudslides, droughts, floods, wildfires, and more. Depending on where you live, those risks can make for some long and unusually detailed seller's disclosure reports.
These disclosures protect you as a buyer, so you're aware of the level of risk you face when you make a purchase.
This guide from the state of California lists important disclosures that must be reported in a Natural Hazard Disclosure Statement (NHDS). Unless disclosures are waived, sellers must disclose if their property is in any of these risk zones:
Zone A or Zone V (special flood hazard area)
An area of potential flooding
A designated very high fire hazard severity zone
A designated wildland area that may have substantial forest fire risks
An earthquake fault zone
A seismic hazard zone
California Seller's Disclosures also include more obscure considerations like "methamphetamine contamination" and whether your water heater is certified as being able to withstand an earthquake.
» Learn More: What's a Natural Hazard Disclosure Report?
⏰ Escrow Often Lasts Longer
The escrow process often takes longer in California, compared to other states. During the escrow process, a home appraisal and title search are performed, the lender prepares financing paperwork, and closing is completed.
Normally, this takes around 60 days, but it can take longer in California, partly due to the state's abundant escrow regulations. Escrow might also take longer for a complicated transaction.
Requirements for Buying a House in California
If you're a first-time homebuyer, the state of California offers a conventional loan program with pretty favorable terms. But there are still some requirements to keep in mind:
You must be a first-time homebuyer
You must be a U.S. citizen or national
You must have a minimum credit score of 680, or have an income lower than the program's income limit
You must have a debt-to-income ratio of 45% or lower
You must put down at least 3%, depending on the loan; if you put less than 20% down, you'll have to carry private mortgage insurance
First-time homebuyers will have to attend homebuyer education and counseling
The California Housing Finance Agency provides a full list of the program's requirements, along with other details about the mortgages offered.
» Learn More: Navigate the Escrow Timeline With These Helpful Tips and Resources
When Is the Best Time to Buy a House in California?
Most buyers target the spring and summer for their home purchases, especially if they have school-age children. If that's the case, you may not have a whole lot of control over when you can shop for a house.
But if you have some freedom around when to house shop, the time of year with the lowest demand seems to be the winter, especially December.
Over the holidays, many people are traveling or are otherwise preoccupied, and the housing market is at low ebb, with the lowest number of total listings, as well as the longest median time on the market.
Listings often sit on the market through December/January, and sellers know that the longer their home languishes on the market, the lower their odds of eventually selling. You could get a great deal during this period if you find a motivated seller!
[object Object]
How to Get a Great Deal on a Home in California
The best way to get a great deal on a California home is to work with an experienced real estate agent who knows the local market. They can help you in a number of ways:
Provide insight into the local housing market
Find homes that haven't yet been publicly listed by networking with other agents
Advise you on how to make a strategic offer
Support you to negotiate pricing
We recommend our friends at Clever Real Estate. Clever connects you with pre-vetted, experienced real estate agents in your area who can help you find the home of your dreams, within your budget. And with Clever's Cash Back program, you could receive up to 0.5% cash in your pocket at the end of closing.
Another underrated way to get the best deal possible is to shop around between mortgage lenders. Getting the very best rate will save you tens or hundreds of thousands of dollars over the course of your mortgage, so every little bit helps.
[object Object]
FAQs About Buying a House in California
Is it Smart to Buy a Home in California Right Now?
In California, home values have skyrocketed to record highs, with many homes selling above the asking price. Although it may be expensive to buy now, prices could climb even higher in the future. If you plan to stay in the state for more than five years, buying will allow you to build equity and avoid the cost of rising rents. Learn more about the pros and cons of buying a house in California.
How Hard Is it to Buy a House in California?
You will need to save up to buy a house in California. The median home value in the state is 129% higher than the national average, and many homes are selling far above the asking price. Since it can be difficult to buy a home in California, we recommend working with an experienced real estate agent to help you navigate the process. Learn how an agent can help you get the best possible deal.
Interested in buying or selling?
We've improved the traditional real estate model with modern technology to cut costs, not quality.
Get started today
Posted in Buying a House