How Much Does It Cost to Sell a House by Owner? (Latest 2022 Data)
Total Cost to Sell By Owner | Pricing Your Home | Preparing Your Home for Sale | Photography | Marketing | Attorney Fees | Buyer's Agent Commission | Concessions | Closing Costs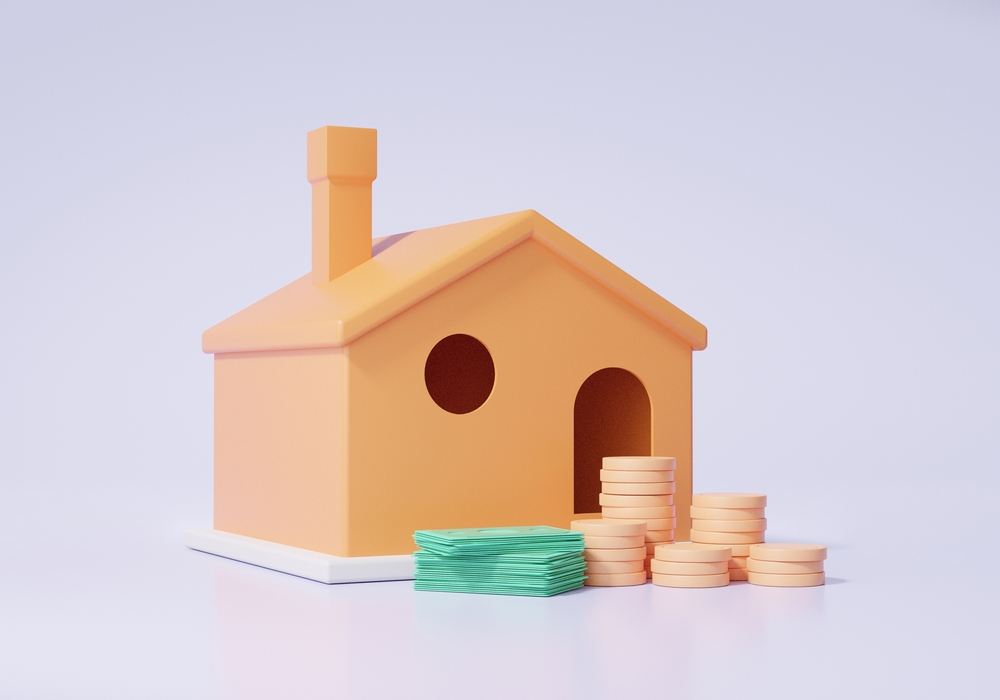 For home sellers who want to save money, selling by owner can seem like an ideal solution. If you're an experienced seller, or already have a buyer picked out, selling your home by yourself can mean saving thousands on realtor commission.
But even though selling a house by owner can save you money on agent commissions, it isn't the best — or even the cheapest — option for everyone.
Listing a house for sale by owner (FSBO) is time-consuming and might get you less money than you would working with a realtor. You'll also have to cover marketing costs, legal fees, and other expenses that further cut into the sale. Because of these challenges, only 7% percent of people sell FSBO.
If you're not sure whether you want to fly solo for your home sale, our friends at Clever Real Estate can help you evaluate your options. Clever's team of in-house experts can help you understand your options based on conditions in your local market.
With Clever, it's easy to shop around for the best real estate agents in your area. And if you decide FSBO isn't for you, sellers who list with an agent they found through Clever pay just 1% in listing fees or a flat $3,000 — a fraction of the standard 3%. The average seller who uses Clever saves $9,000!
👋 Get advice from a real estate expert today!
How Much Does It Cost to Sell a House By Owner?
The average cost of selling a house by owner is about 7% of the sale price, but this varies depending on the location and price of the home.
FSBO Costs vs. Realtor Costs
[object Object]
So, if you're selling a house for $200,000, you may pay around $14,000 in fees when you list FSBO compared to around $20,000 in fees if you sell with a real estate agent.
Keep in mind, however, that these are averages, so the actual cost of selling may differ depending on a number of factors. For example, if you sell in a hot real estate market, you may be able to negotiate a lower commission with your realtor.
Costs to Expect When Selling a House By Owner
[object Object]
Pricing Your Home
If you're not working with a real estate agent, it can be difficult to properly price your home for sale. It may be necessary to hire someone to appraise your home to determine its current market value. On average, a home appraisal costs between $300 and $500.
Spending extra on appraisals, inspections, and surveys isn't always required but can help you more accurately price your home — especially if you're selling your home as is and want to avoid negotiations.
Getting a pre-inspection before listing your home can help you detect and get ahead of issues that may arise during the general home inspection. The cost varies, but a basic inspection usually costs $300 or more. Depending on your state it may also be necessary to get a survey, which typically costs around $500 but varies by property size and location.
Keep in mind: Pricing your home correctly is one of the most important factors that will impact your home sale's success. If you price your home too high, it could sit on the market and cause buyers to worry that it has a major defect. Pricing your home too low, on the other hand, could lead to regrets over lost profits.
It's always a good idea to speak with trustworthy real estate agents who can help you understand your local real estate market, your options, and your home's true value before trying to sell it on your own. Get an estimate for how much your home is worth and then speak with an expert about pricing it right by plugging in your ZIP code below!
💰 How Much Is Your Home Worth?
Before listing your home, find out how it compares to others in your local market.
Preparing Your Home for Sale
Ensure your home is in top condition for buyers by investing in things like repairs, painting, and staging before the listing goes live. Even small fixes can go a long way toward selling your home quickly and for a higher price. Some common ways to prepare your home for sale include:
Decluttering and removing personal items so shoppers focus on the house, not its contents

Painting walls in neutral colors that are universally appealing

Addressing issues resulting from deferred maintenance

Improving curb appeal by cleaning up landscaping or painting the front door

Staging the home in a way that appeals to buyers in the target market
Expect to pay around $2,000 to $3,000 to prepare your home for sale, though large updates and issues due to deferred maintenance may cost more.
According to the National Association of Realtors, more than 12% of FSBO sellers report that getting their home ready to sell was more difficult than any other part of selling. Consider working with a real estate professional who can help you identify a few of the most impactful updates to focus on before putting your house on the market.
Professional Photography
It is possible to take listing photos yourself, but high-quality images can help your home stand out from the crowd and attract more buyers. For that reason, a lot of real estate agents have professional photographers on staff to assist with marketing materials. While it's not necessary to hire a professional photographer, the Wall Street Journal reported that homes with professional listing photos get 61% more views— and sell faster — than those without.
On average, professional listing photos cost between $100 and $300 per shoot, plus more for video. However, this is a small price to pay for selling a home quickly. If you want to take it a step further or if you're selling a large or otherwise unique property, drone photography/video can help prospective buyers experience the property in a way traditional showings can't.
Marketing Your Home
It's possible to sell your home FSBO using free marketing tools, but you'll likely get fewer offers and won't maximize your proceeds. Consider these marketing tools — and related costs — when selling your house:
MLS Listing: The MLS, or Multiple Listing Service, is a database of homes for sale that real estate agents use to market properties. When you list your home on the MLS, it becomes visible to agents and their buyers. If you're not working with a real estate agent, you can still list your home on the MLS by working with a flat fee MLS company. These companies will list your home on the MLS for a flat fee, typically between $50 and $500.

Paid Social Media: Reaching a larger audience may require using paid social media ads to market your home. Facebook, for example, offers both ads and a "boost" feature so you can promote your posts to local buyers. The cost of this depends on your ad budget and the audience you intend to target.

Newspaper Ads: If you want to reach a local audience, consider advertising your home in an area newspaper. Ultimately, the cost for this type of marketing depends on the market, paper, and size of the ad, but you may need to pay around $200.

Yard Signs and Flyers: Real estate agents handle signage for listings and open houses. If you opt to sell the home yourself, you'll need to purchase signs and flyers yourself. Signs typically cost around $15 to $25 each, while a pack of flyers can cost anywhere from $50 to $100.
» Read More: Are Flat Fee MLS Companies Legit? Learn the Costs, Risks, and Best Alternatives
Real Estate Attorney Fees
Real estate attorneys help sellers by preparing all of the necessary paperwork, including the purchase agreement, deed, and any other related documents. Real estate attorneys typically charge between $200 and $1,000 to draw up a contract, but these costs can be much higher depending on the complexity of the contract and the location of the property.
While it may be possible to draft these documents using free online templates, the legal risks can be substantial. If you're selling a house FSBO, we recommend that you have a real estate attorney draft (or at least review) your contract before you sign it to ensure that everything is in order and you're protected should problems arise during the sale process.
» Read More: Who Draws Up the Contract in For Sale By Owner Home Transactions?
Buyer's Agent Commission
Most buyers work with a real estate agent. In fact, the National Association of Realtors reports that 87% of homebuyers who recently purchased their house did so with the help of a real estate agent. This means that if you want to sell your house, you'll likely have to pay a commission to the buyer's agent.
The average commission rate is around 3%, but this can vary based on several factors. If you're selling a house FSBO, you may be able to negotiate a lower commission rate with the buyer's agent. That said, realtors will be less likely to show your home to clients if you don't offer a competitive buyer's agent commission.
Concessions to the Buyer
When selling a house, remember that most buyers are looking for a good deal. This means that you may have to offer some concessions to get them to buy your home.
Concessions can take many different forms, but the most common involve paying for a home warranty, including repair credits, appliances, and some or all of the buyer's closing costs.
Home Warranties: A home warranty is a contract between the buyer and seller that covers the repair or replacement of any major appliances or systems in the home. These warranties typically cost around $300 to $600 and can be a great way to reduce the risk of unexpected repairs for the buyer.

Repair Credits: A repair credit is a sum of money that the buyer can use to cover repairs that need to be completed after closing. These can be negotiated as part of the purchase agreement — usually after the due diligence period — and they typically range in value from $200 to thousands of dollars.

Appliances: Appliances are a big selling point for many buyers, so it's often a good idea to include them in the sale of your home. Make sure you include which appliances you are conveying with the property as part of the listing description, and spell it out in the contract.

Buyer's Closing Costs: Closing costs can be a big expense for buyers, especially if they're taking out a mortgage. As a result, many sellers choose to cover these costs as an incentive for buyers to purchase their home. These costs vary widely but usually add up to 5% of the buyer's mortgage amount.
While making concessions can be a great way to sell your home more quickly, it's important to remember that it will also lower your profit from the sale. Before offering any concessions to the buyer, decide if it's worth it in order to sell your home.
Closing Costs
Total closing costs for a FSBO sale vary based on several factors, but they average between 1% and 3% of the sale price — excluding a buyer's agent commission. Common seller closing costs differ by location and property, but generally include:
Transfer Tax: Transfer taxes are taxes the state or local government levies when people transfer the ownership of a property from one person to another. The transfer tax rate depends on the state and municipality, but it is typically around 0.8% of the sale price.

Title Insurance: Title insurance protects the buyer from any claims or liens against the title. The cost of title insurance is typically around 0.5–1% of the sale price.

Escrow Fees: Escrow fees are fees the escrow company charges when it handles the sale of the property. These fees cover the cost of completing and filing sale paperwork, and they typically add up to 1.5% of the sale price, split between the buyer and seller.

Prorated Property Taxes: Property owners typically pay property taxes on a yearly basis, but when you sell your home, you'll need to prorate the taxes for the year based on the date of the sale. For example, if you sell your home on July 1, you'll need to pay half of the property taxes for that year as part of closing.

Homeowners' Association (HOA) Fees: If the property is part of a homeowner's association, you must pay any outstanding dues or fees before the sale can be completed. These fees can vary depending on the HOA, but are typically around $100 to $500.
[object Object]
💰 How Much Is Your Home Worth?
Before listing your home, find out how it compares to others in your local market.
Recommended Reading
Frequently Asked Questions about FSBO Costs
How do I sell my house by owner?
To sell a house by owner, you'll need to price the house according to competitive market prices, take photos and videos to advertise it, prepare your home for showings, list the house yourself on a home-selling website, market the house to buyers, handle the negotiation and paperwork during the closing process, and pay all the closing costs and the buyer's agent commission. Find out more about how much it costs to sell a house by owner.
How much do most realtors charge to sell a house?
Most realtors charge 5–6% of the sale for their commission. So, if you sold a house for $500,000, the realtor would get about $25,000–$30,000. Find out more about how much it costs to sell a house by owner.
How do I list on MLS?
You can list your home on a Multiple Listing Service (MLS) by working with a flat fee MLS company. You'll pay the company a flat fee to act as your "agent" and list your home on the MLS, as well as sites like Zillow, Realtor.com, and Trulia. This usually costs between $50 and $500. Find out more about how much it costs to sell a house by owner.
Interested in buying or selling?
We've improved the traditional real estate model with modern technology to cut costs, not quality.
Get started today
Posted in For Sale By Owner, Selling a House