Are Flat Fee MLS Companies Legit? Learn the Costs, Risks, and Best Alternatives
Posted on August 29th, 2022
What is a Flat Fee MLS Service? | Should You Sell With a Flat Fee MLS? | Pros + Cons | Cost | Best Companies | How to Choose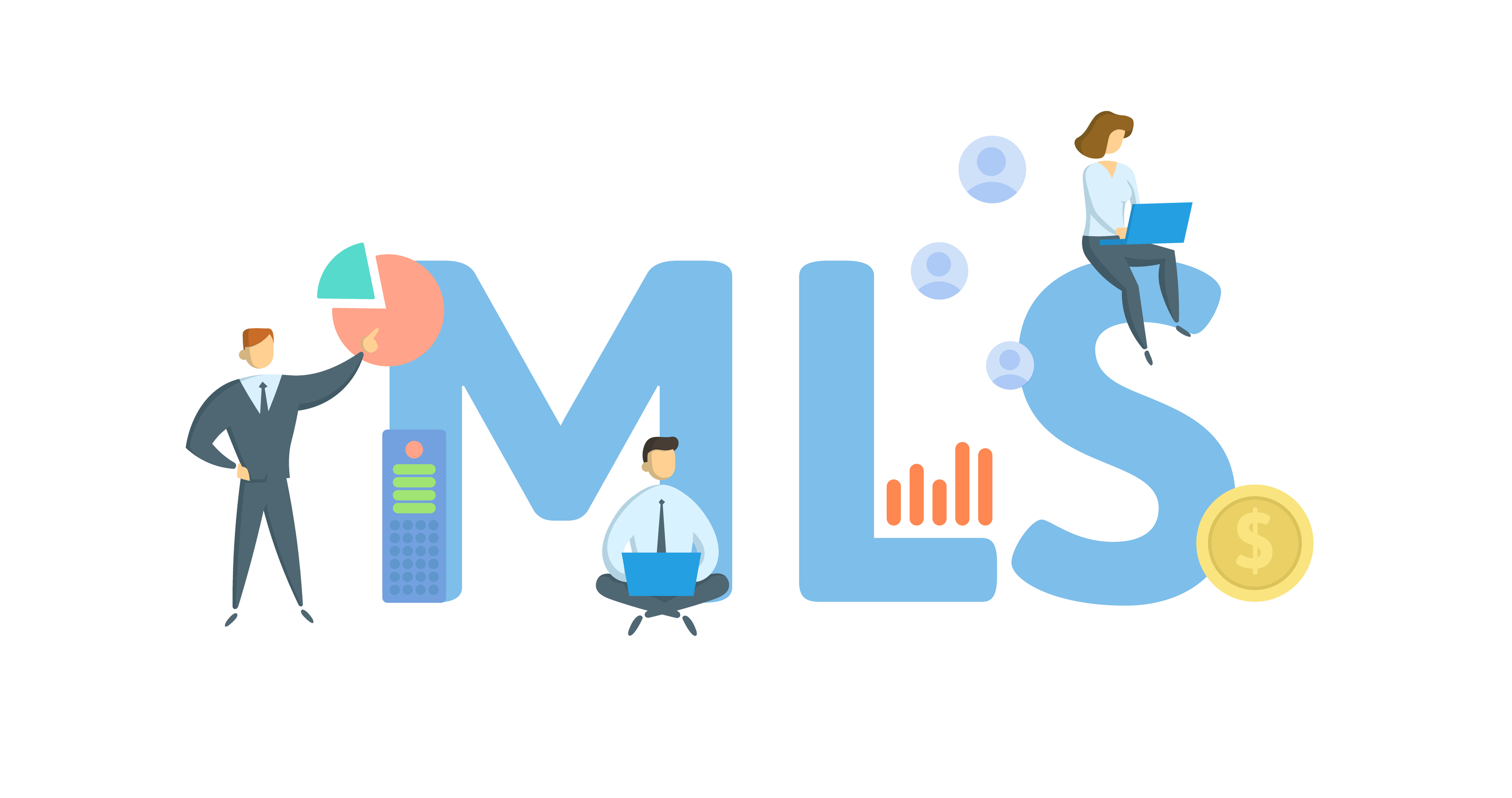 🗂️ What is a Multiple Listing Service (MLS)? 🗂️
An MLS or multiple listing service is a comprehensive database of properties established by local realtors in a given area. All licensed realtors have access to it as a tool to help them get the word out about their sellers' properties and find for-sale properties for their buyers.
MLS listings typically include photos of a property, contact information for the listing agent, a description, the price, and many other details about the property for sale. Popular real estate websites like Zillow, Trulia and Realtor.com pull their listings directly from local MLS.
If you're selling your home, the best way to advertise to buyers is by getting your property listed on the multiple listing service (MLS). Only licensed real estate agents or brokers can list homes on the MLS — which is one of the many reasons home sellers typically work with an agent.
But if you're planning to sell without a realtor, you're not totally out of luck. You can work with a flat fee MLS company that will list your home on the MLS for a one-time fee.
In this article, you'll learn how these services work, which ones are legitimate, and whether a flat fee MLS might be right for you. Keep in mind that flat fee MLS companies only list your home. You'll still have to handle legal paperwork, negotiations, and other complex administrative tasks on your own.
We highly recommend shopping around before deciding which route is best for you. If you're exploring your options, talk to our friends at Clever Real Estate's licensed concierge team — they help you decide whether an agent can give you a better chance of finding a qualified buyer. They can also match you with the best local realtors from top-rated brokerages like Keller Williams, Coldwell Banker, and RE/MAX.
And if you're hoping to save money by selling without a realtor, know that you don't have to pay the traditional 3% listing fee. If you find a great listing agent through Clever, you can get full service for an affordable, pre-negotiated rate of just 1%. The average home seller saves $9,000 with Clever!
📩 Get agent matches delivered straight to your inbox for free, with no obligation!
What is a Flat Fee MLS Service?
A flat fee MLS is a listing service that charges a set fee for its services rather than the typical commission paid by sellers. It allows you to list your home on the local MLS without the help of a realtor.
While listing your home on the MLS can boost exposure by getting your house in front of more buyers, it isn't a guarantee you'll get results. Still, a flat fee MLS can be a good option if you're looking to cut costs by selling your home on your own, also known as for sale by owner or FSBO.
Should You Sell Your Home With a Flat Fee MLS?
In general, using a flat fee MLS isn't the best option for most sellers. Selling for sale by owner (FSBO) means you'll be acting as your own agent — an undertaking that can be time-consuming and stressful. Plus, it could land you in legal trouble if you don't know what you're doing. That's why we recommend only experienced sellers attempt to sell without a realtor.
With a flat fee MLS listing, your home will get more exposure on sites like Zillow, Realtor.com and Trulia. But these services can't promise the same results you'd get from a realtor. Your house might not sell as quickly as you'd hoped or for the highest listing price.
The National Association of Realtors found that homes sold by owner sell for an average of 27% less than agented homes, and Zillow found that more than half of FSBO sellers end up deciding to hire an agent due to challenges along the way.
To be clear — you can sell your house without the MLS. But you'll struggle to market your property properly. Without it, buyers and real estate agents might not see that your home is for sale. You'll likely get fewer offers, see lower competition, and lose out on selling for top dollar.
If your primary motivation for selling FSBO is saving money, our friends at Clever can help. Clever is a free service that connects you with the best real estate agents from national brokerages like Keller Williams and RE/MAX. You'll get great service and Clever's pre-negotiated listing fees, which are just 1% of your home's sale price (a fraction of the standard 3%).
A Clever partner agent will handle the responsibilities of selling, including photography, writing a listing description, listing on the MLS, scheduling showings and negotiating when buyers submit offers.
Plug in your ZIP code below to get a free online home value estimation and then connect to a Clever agent who can help you save thousands on your home sale!
💰 How Much Is Your Home Worth?
Before listing your home, find out how it compares to others in your local market.
Pros and Cons of Flat Fee MLS Services
| | Cons👎 |
| --- | --- |
| You could pay lower fees to list your house | |
| You'll increase the number of buyers that see your listing on sites like Zillow and Realtor.com | You'll likely still pay a buyer's agent commission |
| Buyer's agents will be notified of your listing, so they can share it with buyers | You'll have to write your listing, hire your own photographer, and do most everything else on your own |
| You'll have more control over your home sale | You'll have limited or no support on pricing and contracts |
How Much Does a Flat Fee MLS Listing Cost?
Most companies charge $200-$500 for a flat fee MLS listing – sometimes more, if you choose to extend the length of your listing or add on additional services.
For example, Houzeo offers a $200 package that includes a three-month MLS listing that includes six photos (plus they throw in a custom yard sign).
On the other end of the spectrum, Michigan-based Flat Fee Pros charges $1,499 for its most comprehensive package – a 12-month MLS listing, up to 60 photos, digital tools to help you schedule showings, and help with legal documents and negotiations.
Make sure you fully understand the terms of your agreement with a flat fee MLS company. Ask questions, and don't be caught off guard by hidden fees.
Getting your house on the MLS isn't free. But the benefits could easily outweigh the cost. You'll get your listing in front of more buyers, and more exposure can mean more (and better!) offers.
What is the Best Flat Fee MLS Listing Service?
Flat fee MLS services are a helpful option if you want to take a DIY approach to selling your home. It can help you save money, but don't expect the level of service you'd get working with a realtor. Here are the top three best flat fee MLS services to consider.
FSBO.com
FSBO.com started in 1997 and offers two main packages for the DIY seller. Be aware that the lowest-cost option doesn't include an MLS listing.
To get on the MLS database, you'll need at least the $399 package. But it doesn't include the buyer's agent commission, which averages around 3% of the home's sale price. With the average sales price of houses sold in the U.S. coming in at $507,800, that could add up to over $15,000.
Beycome
If you're committed to selling your house on your own, Beycome is a well-established option. It charges a flat fee that ranges from $99 to $499. The mid-priced package gives you more bang for your buck, including an MLS listing and professional photos.
Beycome has additional features that can help you sell, too. For example, you can extend your listing until the sale closes, and you can change the price, description or pictures without paying a fee.
Fizber
Fizber's MLS services range from $270 to $295. Its basic package allows you up to 6 photos and a 6-month MLS listing that syndicates with Redfin, Zillow, Trulia and Realtor.com. It also includes a digital tool to help you manage open houses and showings.
But be careful – Fizber recently received some sketchy reviews on Better Business Bureauthat give us pause. Customers have reported poor customer service and a high volume of marketing emails and phone calls from Fizber.
» Learn More: The 13 BEST For Sale By Owner Sites in 2022
How to Choose a Flat Fee MLS Realty Service
Many companies provide a flat fee MLS realty service, and choosing one can be tricky. The best way to discover if it's right for you is to ask questions.
Some important questions to consider are:
How much is the listing fee?

Is there an additional fee if you need to add a picture or update the description, price or status?

Will your listing be on the local MLS? (The MLS has over 500 regional databases, and you want your house listed in the area where your home is located.)

How long will the listing last? Will you pay more to renew your listing?

How many photos can you add?
Not all flat fee MLS services are equal. Many have hidden fees or restrictions in the fine print. Make sure you understand what you're getting before signing a listing agreement.
How To Get an MLS Listing Without a Realtor
MLS listings are typically only available to licensed real estate companies and individuals, meaning you need an agent to add your house to the database.
Flat fee MLS companies offer the only exception. Technically, the company acts as your agent – but only on paper. You won't get the support you'd get from a true seller's agent. It'll be up to you to handle the rest of the work.
» Read More: How to List on the MLS in 2022 (And Save!)
Does Flat Fee MLS Listing Work?
For experienced sellers who insist on selling their home without a realtor, a flat fee MLS listing is a very helpful tool. It'll likely bring far more buyers to your listing than you'd have otherwise, meaning you could get more offers (and better offers).
Selling your home on your own can save you money on agent commissions, give you total control over your listing, and may result in a quicker sale. But when you sell with an agent, you'll likely sell for a higher price, and save time and stress – canceling out any money you saved on commission.
There's a reason 92% of home sellers get help from an agent to sell their house: acting as your own agent is tough. It'll take up a lot of your time, and you need to know the ins and outs of selling a house from a legal standpoint.
A better alternative to a flat fee MLS service is a discount real estate broker. You can cash in on significant savings, but skip the headache of doing it all yourself.
Our friends at Clever Real Estate can match you with an agent and handle the legwork to sell your house for a fraction of the cost of a traditional real estate agent. Check out their free online home value estimator to get a good estimate of what your home is worth, and then connect with a Clever agent! Just plug in your ZIP code below to get started.
💰 How Much Is Your Home Worth?
Before listing your home, find out how it compares to others in your local market.
Recommended Reading
FAQs About Flat Fee MLS
How much does it cost to list on the MLS?
If you work with a realtor, your home will automatically be listed on your local MLS. It's always included as a part of your listing agreement. If you sell without a realtor, you can pay $200-$500 for a flat fee MLS listing – sometimes more if you choose to extend the length of your listing or add on additional services. Learn about the top flat fee MLS listing companies.
How can I list on the MLS without a realtor?
If you're selling without a realtor, you can still list your home on the MLS through a flat fee MLS service. You'll pay a flat fee (typically $200-$500) to list your home for a set period of time. Learn more about flat fee MLS services.
Interested in buying or selling?
We've improved the traditional real estate model with modern technology to cut costs, not quality.
Get started today
Posted in For Sale By Owner, Selling a House