Lots of Saves on Zillow But No Showings? Here's What's Missing
How Zillow Home Saves Work | No Digital Showings | Bad Photography | Wrong Listing Price | Home Not Staged Well | Your Home Needs Work | Low Agent Commission | Incomplete Listing Info | How to Find a New Agent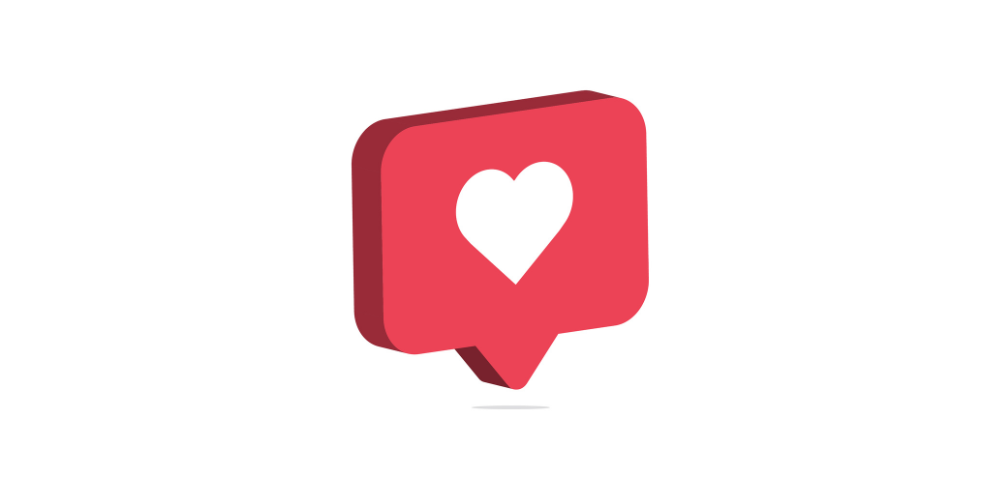 If you have a lot of saves on Zillow but no showings, there might be something wrong with your listing.
Zillow helps buyers and sellers by allowing users to click on a heart in the upper right hand corner of the listing to save — or favorite — the home. These saves can show sellers how their listing is doing, but saves don't always translate into showing appointments.
A lack of showings can signal problems, such as subpar listing photos, a listing price that's too high, or even issues with your real estate agent. We'll break down the most common reasons sellers don't get showings and what experts recommend you do about it.
If you want to avoid the anxiety of waiting for showings, getting a good real estate agent on board early on can help put your home in front of the right prospective buyers. Our friends at Clever Real Estate offer a free service that matches you with top real estate agents in your area who can help you make your Zillow listing attractive and accurate – turning saves into showings and tours fast.
Best of all, home sellers who find a great agent through Clever pay just 1% in listing fees (a fraction of the standard 3%). The average home seller saves $9,000 and gets white glove service!
👋 Meet the best agents near you!
How Zillow Home Saves Work
Once you claim your home on Zillow, you'll be able to see views and saves from the last 30 days, plus the number of days a listing has been active.
A "good" number of saves can vary depending on the area, market, and type of home. An older Zillow study revealed that more than 50%of homes that are saved 40 or more times in their first week on the market sell for more than their initial list prices.
But that still leaves the question: Why don't Zillow saves always lead to requests for showings?
Caution: Take Saves on Zillow with a Grain of Salt
People frequently favorite homes on Zillow with no intention to see them or buy them, so the number of saves may not accurately reflect homebuyers' interest in your property.
Many people browse Zillow for design ideas, new neighborhoods, or inspiration for their own home listing. "Zillow scrolling," scrolling through Zillow just to browse, has become a new favorite hobby, and sometimes people are just looking for houses to send to social media accounts like Cheap Old Houses and Zillow Gone Wild.
In short, be realistic about how long your home has been listed. If you're still well below the average days on market, don't sweat it if you don't yet have the number of saves or showings you expected. And if it's been there a while, you still have options.
7 Reasons You're Getting Lots of Saves on Zillow but No Showings
If you're getting a lot of saves on your Zillow listing but no showings, it could be something as simple as low-quality photos or a lack of key details in your listing.
Alternatively, it could be something more serious, like an unreasonably high list price or a bad location. If you can identify the problem, you'll be one step closer to getting the number of showings you want.
Taking into account that saves are not necessarily a successful measure of how well a listing is doing, there's always room for improvement, especially if you're not seeing the results you want.
1. You Don't Advertise Digital Showings
If people are scouting out a new neighborhood or even a new state, they may not be able to schedule a physical showing of your house.
Recent data from LendingTree shows that nearly half of homebuyers (47%) made an offer on a house without physically touring it or attending a showing. That means that if you don't have some way of showing the house to these buyers, you are eliminating almost half of your potential buyers.
[object Object]
2. Your Photography Isn't Attractive
If you have poor quality photos or too few photos, some potential buyers will move on without saving your listing at all — but others may favorite your home in case you add new images.
Pixelated images and photos taken from the wrong angles won't do your home justice. Even high-quality iPhone photos can be problematic if they aren't taken by someone with an eye for real estate marketing.
[object Object]
3. Your Home Is Priced Too High
If your home is overpriced for the market, you might get a lot of saves simply because buyers are genuinely interested in the home but turned off by the price — so they probably won't bother requesting a showing.
Some buyers also save homes to receive notifications about price adjustments. So, it might be waiting for you to drop your price, especially if your home has been on the market for a while.
[object Object]
🔎 How much is your home REALLY worth?
Our friends at Clever can match you with top-performing real estate agents who can tell you what your home is worth on the open market. And if you end up listing your home with Clever, you'll pay just 1% in listing fees!
4. Your Home Isn't Staged with Buyers in Mind
Homes decorated according to the seller's personal taste and not national trends may take longer to sell than professionally staged listings.
Potential buyers might save your listing out of curiosity but have a difficult time picturing themselves living in the home because of clutter or too many personal effects. Buyers also might save your listing if the home itself is attractive, but they might refrain from touring it if it doesn't look clean or cared for.
[object Object]
4. Your Home Just Needs More Work
If your home needs significant repairs or updates, you might get a lot of saves from buyers who are interested in fixing up a property. However, unless you're priced competitively or are willing to negotiate on price, these buyers probably won't bother requesting a showing.
This is especially likely if your home needs a lot of work and doesn't appear to be livable while renovations are underway — like if you need a new roof, new appliances, structural work, or a total gut job.
[object Object]
5. Your Buyer's Agent Commission Is Too Low
The buyer's agent commission is usually listed in a Zillow listing and is visible to both buyers and their agents. According to a survey by the Clever Data Center, the average buyer's agent commission ranges from 2.19% to 3.17%.
If your listed commission is lower than the average or standard in your market, buyer's agents may not show the home to their clients, even if there's nothing wrong with it. Without proper compensation, showings may not be worth an agent's time.
[object Object]
6. The Listing Information Is Incomplete or Inaccurate
If the information in your Zillow listing is inaccurate, buyers may get confused or not even find the home at all. For example, if your listingsays the home has three bedrooms but there are actually four, the house might not even appear in filtered searches for four-bedroom houses.
Buyers might not bother requesting a showing because they don't have time to sort through the inaccuracies and have moved on to other properties that have clearer descriptions and suit their needs.
[object Object]
7. You Need a New Agent
If your real estate agent isn't doing their job well, your listing won't get the exposure it deserves and potential buyers might have a negative experience when they inquire about your home.
For example, if your agent is unresponsive to questions or showing requests, it will be difficult to get genuinely interested buyers through the door. Likewise, real estate agents who are already too busy with other clients may not have the bandwidth to focus on selling your home on Zillow.
[object Object]
Recommended Reading
FAQs
What does under contract mean on Zillow?
When a home is under contract on Zillow, it means that a buyer has extended a formal offer on the property, and the seller has accepted it. Read our guide on how to get more showings from your Zillow listing.
How many saves on Zillow is good in 2022?
It's hard to know how many saves on Zillow is good in 2022 because Zillow only keeps track of views and saves from the previous 30 days, and it fluctuates. But in a high seller's market, a couple hundred Zillow saves usually means that your house will sell quickly and for a good price. Research from 2017 shows that even having over 30 saves means that your home will likely sell at a little over listing price. Learn how to translate those Zillow saves into showings.
Interested in buying or selling?
We've improved the traditional real estate model with modern technology to cut costs, not quality.
Get started today
Posted in Listing Your Home, Marketing, Selling a House, Home Showings