TVs are heavy, expensive, fragile — and frequently damaged during moves. The best way to pack a TV for moving is to wrap it in something soft, like a moving blanket or bubble wrap, then pack it in a box that fits snugly.
If you're already hiring professional movers to pack for you, let them pack your TV. Professionals have the experience and the right packing supplies to keep your TV safe. And most moving companies will insure your TV if its employees handle the packing.
But if you're going the DIY route, we'll teach you how to pack a TV for moving like a professional. We even interviewed some expert movers to get the best advice for you.
» Sections: TV Packing Steps | Expert Tips | TV Packing Supplies
Summary — Packing a TV

• Cost: $35–60
• Time: 30-45 minutes
• People: 2–3
How To Pack a TV in 5 Steps
Step 1: Remove and label the cords.
Before you unplug anything, take photos of your TV's current setup for reference when you set your TV up again.
Don't unplug all the cords at once. Work cable by cable, placing each cord in its own labeled bag. Start with the power cord. Unplug it, roll it up, bag it, label it, and store it. You can even put your remote in there so you don't lose it. Then do the same thing for the HDMI cable and any cords for streaming and cable services, sound systems, video game consoles, etc.
If your TV has legs, carefully remove them and place them in a bag with their hardware.
If your TV is mounted on a wall, find a safe, stable spot to set the TV down before you take it off. For big TVs, you'll probably want to get someone to help you lift it off the wall. Then take apart the mounting system and place all the hardware in a bag.
Step 2: Wrap the TV.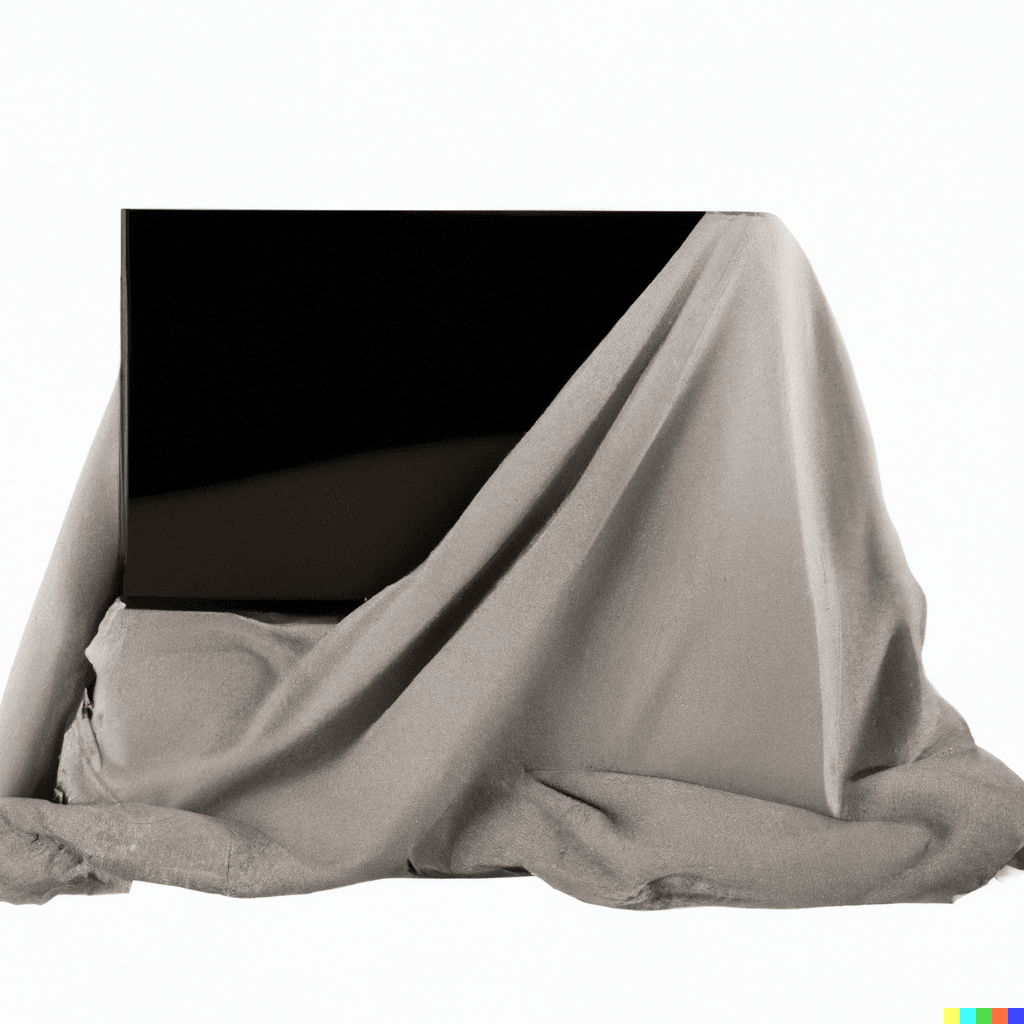 Wrap the TV in a screen protector or soft moving blanket. The covering should be bulky enough to provide some padding but thin enough that the TV will still fit in the box.
If you still have your original box, put on the foam corner pieces the TV came in. If you don't have foam pieces, you can cut the corners off an extra moving box or tape clothes around the corners.
Get help from a moving expert 🚚
Get trusted moving company recommendations and fair prices with Clever Move. It's 100% free and there's no obligation.
Step 3: Put the TV in a box.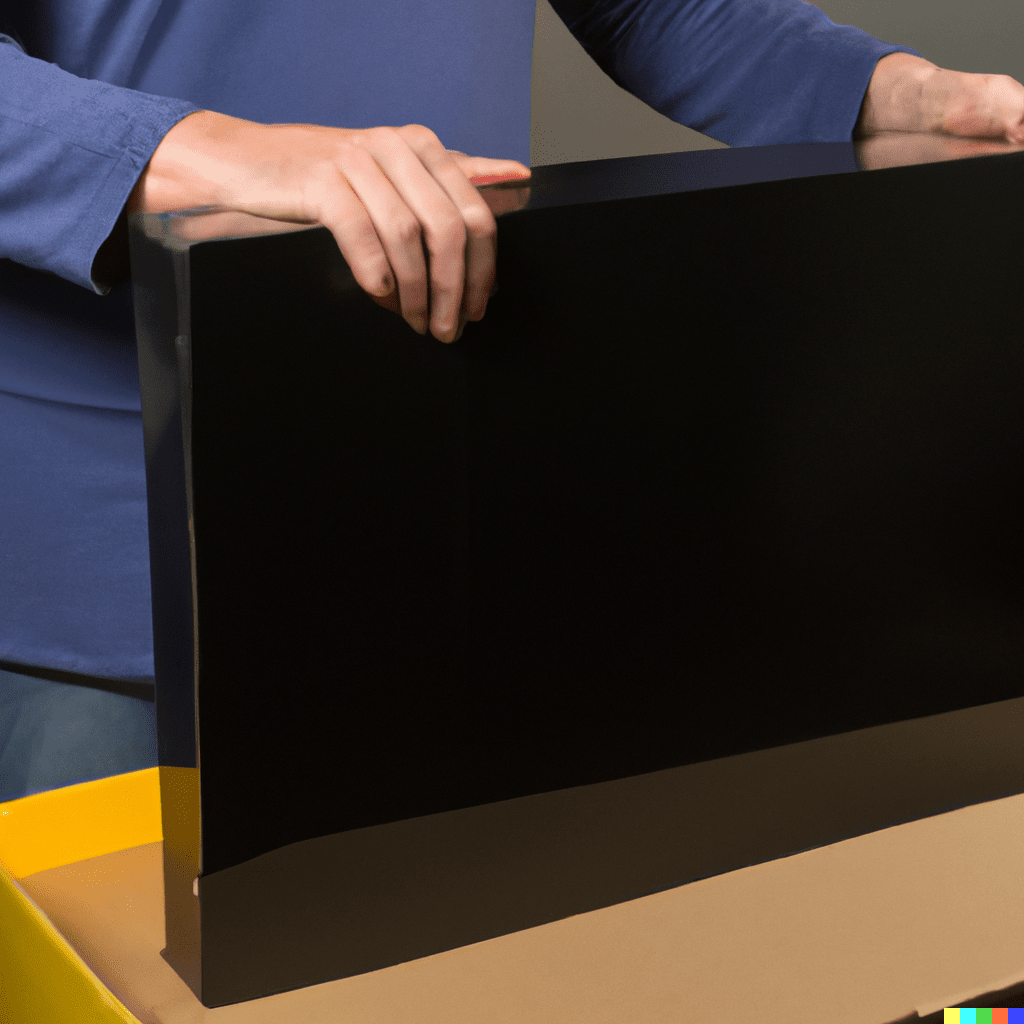 Grab a friend. You'll need two people to get the TV in the box.
Use the original box if you have it. If you don't, measure your TV and order a box that fits. You can get TV moving boxes on Amazon for $20.
Most TV moving boxes have two sides that slide together — a narrow, inner box and a wide, outer box. One person should hold the outer box upright while the second person carefully places the TV inside. Then the second person should insert the inner box into the outer box, around the TV, pushing until the TV is secure.
If the box doesn't fit the TV exactly, you can fill the empty spaces with sheets, blankets, or clothes. Then tape the box shut using movers tape.
Step 4: Load the TV.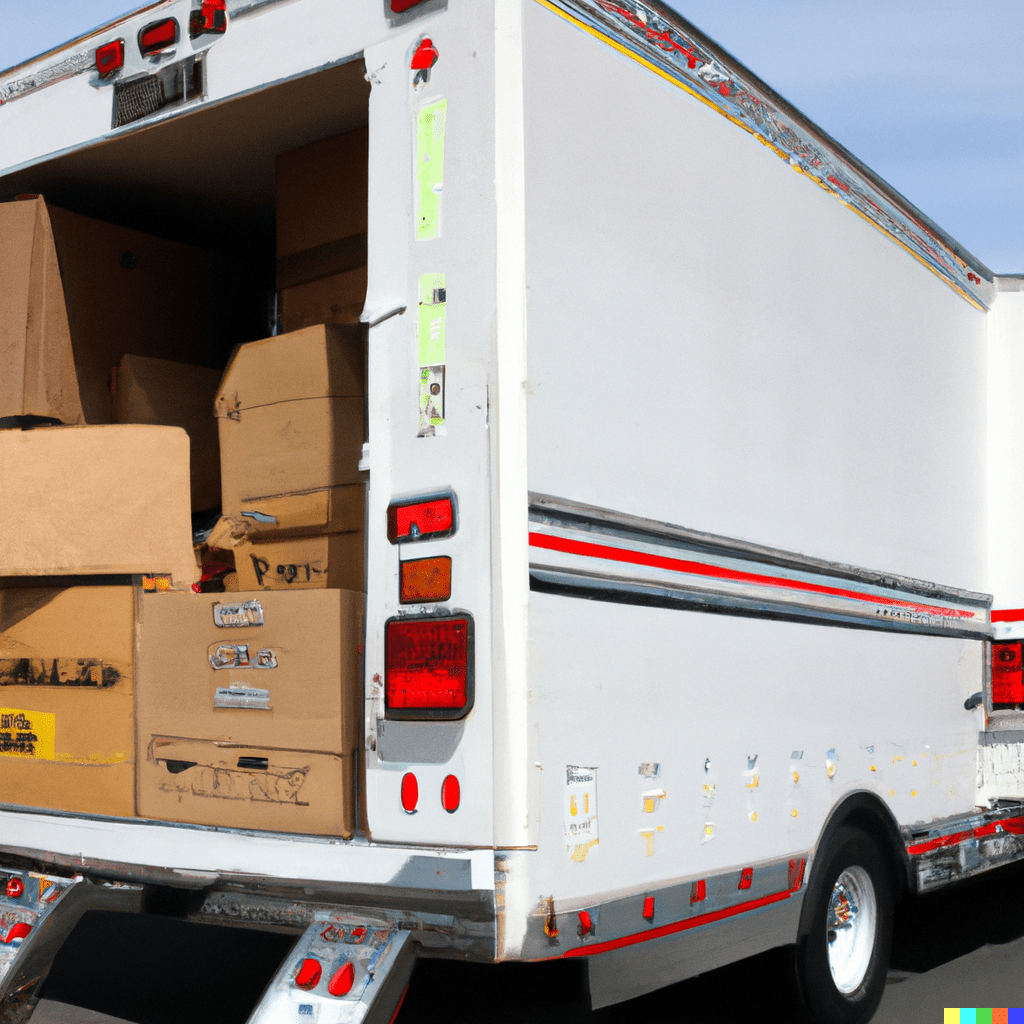 The best way to load a TV into a truck or moving container is to place it upright between two stable, heavy objects. This prevents the TV from moving and gives it extra protection from bumpy roads and sharp turns.
You can also secure your TV to rails that are in most moving trucks. Tie a rope to secure the TV to the rail, and then surround it with firm, stable boxes or heavy furniture to keep it in place.
Keep your TV upright at all times. Never lay a TV flat, even temporarily. Someone may accidentally step on it or place heavy objects on top.
Step 5: Unload, unwrap, and reassemble the TV.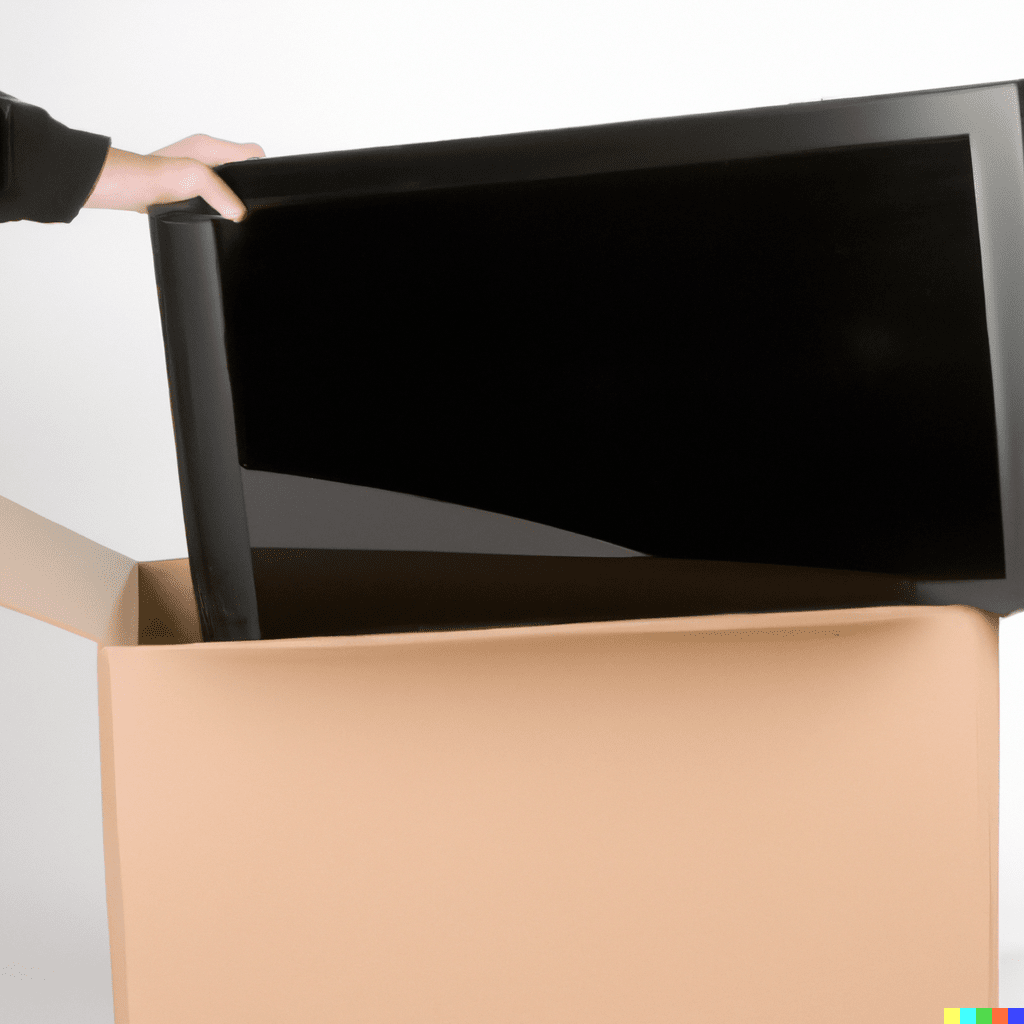 Carefully lift and unload the TV box from the truck. Carry it straight inside and place it upright against a wall. Then wait about half an hour for the TV to acclimate to the temperature of your new home.
Use a box cutter to cut the tape under the TV box's flaps so you can open up the box. Don't cut into the box itself. Then carefully slide the inner box out of the outer box, remove the TV, and remove the wrapping.
Set up the legs or the wall mount. When everything is secure and in place, open the bags of cords one at a time. Reassemble your previous TV setup using the reference pictures you took earlier.
Other Expert Tips for Packing a TV
We interviewed a representative from PDX Movers about the best way to pack a TV for moving. Then we dug around on Reddit forums to get a few more pro tips:
Check Craigslist and recycling centers for free TV boxes.
Let your TV acclimate to the new home. Wait to turn on your TV for at least 30 minutes so you don't cause internal damage to the electrical component.
Use soft fabric. Coarse fabric can scratch your TV screen. Use soft microfiber or cotton blankets.
TV Packing Supplies
To pack a TV you'll need:
A TV box — Use the original box if you have it. But if you're packing a TV without the original box, you can buy a box from Amazon or U-Haul.
Screen covers, furniture pads, or soft blankets — The experts we talked to recommended getting screen covers or furniture pads to wrap your TV for moving and protect it from any bumps in the moving truck. You can also use a soft blanket or sheet.
Packing tape — No matter what kind of box you use, you'll want to tape to secure the box flaps.
Before you purchase any supplies, ask if your moving company provides or sells them. Moving companies typically charge more for supplies, but it's worth comparing prices.
Supplies for Packing a TV
| Item | Estimated price |
| --- | --- |
| TV box (up to 40 inches) | $15 each (U-Haul) |
| TV box (40–70 inches) | $20–25 each (Amazon) |
| TV box (70–85 inches) | $40 each (U-Haul) |
| Screen cover | $10 each (U-Haul) |
| Furniture pad | $10 each (U-Haul) |
| Packing tape | $15 for 6 rolls (Amazon) |
| Total | $50–75 |
We looked at Home Depot, Uhaul, and Amazon to find the best prices for packing materials. Uhaul has the best prices for most TV boxes. But if your TV is 40–70 inches, Amazon is a better deal, at $20–25 a box.
U-Haul sells TV packing kits for $65. These kits come with TV boxes (up to 70 inches), furniture pads, screen covers, tape, and mover's wrap.
🚚 Get Matched With Legit Movers Today
We'll help you find top moving companies and get fair rates — for free!
Related Reading