According to our research, Power Movers is the top mover in Houston, offering a wide spectrum of moving services and excellent customer service.
Read on to see the movers in Houston that we do (and don't!) recommend. Or if you're in a hurry, answer four quick questions to get personalized recommendations based on your needs.
We evaluated 30 movers in Houston based on customer ratings, services, safety data, booking times, and more. Our top picks provide the best service with the highest level of credibility.
👉 Jump to: Best long distance movers | Best local movers | Other local options | Specialty movers
Why trust us?
Our goal is to help you find the most affordable and reliable solution for your next move. When you click a link on this page, we may earn a small commission. This doesn't influence our rankings and advice. Learn how we researched and ranked these companies.
How to choose a moving company
Identify what level of service you need.

Moving companies aren't all equal. If you want to sit back and drink a cup of coffee while your belongings are packed and loaded onto a truck and then driven away, you'll need a full-service mover. If you want something else, like help loading or unloading boxes that you transport yourself, you'll need a labor-only mover. Or, if you're moving out of town, you'll need to make sure the company you choose is able to handle long-distance moves (typically more than 100 miles).

Focus on customer reviews.

Yelp profiles and Google business listings are a great place to find moving company reviews from actual customers. Pay close attention not just to the average rating, but the total number of reviews, how recent they are, and any positive themes or red flags that customers bring up.

Request 2—3 quotes. It's always best to comparison shop before you book a moving company. This might take some extra time (most movers will want to see your belongings, or at least get an itemized list for an accurate quote), but it'll help you determine a reasonable budget before you sign a service contract.
Best overall moving companies in Houston
Power Movers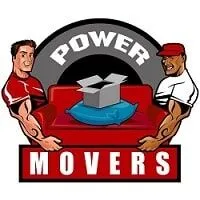 Learn More
Excellent
Customer Rating
4.8 (293)
Phone
Overview
Reviews
Services
Contact
Our take: Power Movers is our top pick for customer satisfaction and its range of moving services. It stands out with an impressive average customer rating of 4.8 from 293 reviews. It also offers rare flexibility with services that include local and long-distance moves, piano moves, and storage options.
Things to watch out for: Though Power Movers shines in many areas, booking might take 1-2 weeks, which is slower compared to some other top competitors. We also don't know how many trucks or drivers it has. If the fleet is small, one truck breaking down could mean a delay in your move. 
| | |
| --- | --- |
| Site | Rating |
| Google | 4.8 |
| Yelp | 4.8 |
| Average | 4.8 |
Local moves

Long distance

Piano moves

Storage
Lavish Living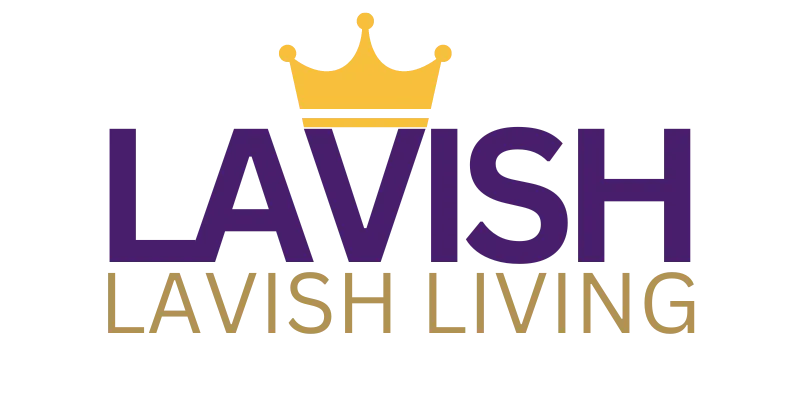 Learn More
Excellent
Overview
Reviews
Services
Contact
Our take: Lavish Living holds a high customer rating on Yelp. It offers a range of services including local and long-distance moves, piano moves, and storage options. The booking turnaround is less than a week, making it a good choice if you need to move on short notice.
Things to watch out for: While Lavish Living has high ratings, it's based on only a few reviews. This limited feedback could mean the ratings are skewed. Also, we have no information about fleet size, which could affect its ability to handle large or multiple moves simultaneously.
| | |
| --- | --- |
| Site | Rating |
| Google | 5.0 |
| Yelp | 5.0 |
| Average | 5.0 |
Local moves

Long distance

Piano moves

Storage
Other Houston movers
Jonah's Movers. This mover is a local favorite with an excellent customer rating. Jonah's Movers offers standard local moving services, as well as more specialized services like piano moves and storage. Keep in mind that it might take more than a week to book your move, so call early.
Mr Moving. Although it only has a handful of reviews, Mr Moving holds a solid rating. It offers local and piano moving services, so customers looking for long-distance moving services should look elsewhere. As with Jonah's Movers, booking might take more than a week, so plan ahead.
Einstein Moving Company – Houston. With a high overall customer rating, Einstein Moving Company is another excellent choice. It specializes in local moves, so it's best for customers who need a basic, in-town move. Booking might take more than a week, so plan accordingly.
⚠️ Moving companies to avoid in Houston
When we find moving companies with red flags like missing credentials or negative customer reviews, we do our best to warn consumers. However, our analysis of moving companies in Houston didn't reveal any movers that are unreliable — at least, no obvious ones. If you're moving in or out of the area, that's good news!
If you've had a bad experience with a Houston mover, let our editorial team know by emailing [email protected]
Specific moving needs in Houston
👉 Sections: Long distance | Local | Labor-only | Storage
Long-distance moving companies in Houston
Local moving companies in Houston
Labor-only moving companies in Houston
Movers with Storage in Houston
Why trust us
Data sources
Our team found 30 moving companies in Houston and gathered information about their services from customer reviews, Department of Transportation records, and phone calls to each business. We used this information to categorize and rank each company.
Methodology
Our team created a list of moving companies in Houston by compiling names from local Yelp listings. We then filtered down the list to create rankings and identify top picks based on the following criteria:
Credentials: Our baseline criteria for ranking is that a moving company has to be properly licensed and registered with the Department of Transportation and/or the applicable state licensing body for household goods carriers. We also check to make sure that they have an active insurance policy.
Flexibility: Our best overall movers are "full service"—they're able to accommodate a variety of move types, including: local, long-distance, interstate, piano/specialty item moves. They also offer additional services like storage. We're confident that these movers are a fit for most types of moves and that you'll be able to customize your move to pay more (or less) for services you do or don't need.
Customer reviews: We give the most weight to a high volume of recent positive customer reviews. We look at reviews from multiple sites like Yelp, Google, and Trustpilot (when possible) to gauge the consistency of themes from customers and see what folks do or don't like about the service. A small number of positive reviews is still a good signal, but we rank companies with hundreds of positive reviewers higher on our list.
Reliability: To assess how easy it is to book a mover, and how likely they are to get your stuff to its destination on time with minimal disruption, we look at DOT metrics like the number of miles moved in a 12-month period, as well as the number of drivers and trucks the company has. We also factor formal complaints into this equation, but only relative to the number of miles the company moved and their fleet size. For example, if a company moved 500,000 miles in one year with 30 drivers and 30 trucks, we wouldn't assume a single complaint was a red flag.
Editorial policy
Our pages are powered by data from credible, primary sources. When you hire a service through a link on this page, we may earn a small commission. But this does not influence our advice or ranking methodology. Learn more about our editorial policy and how we make money.
If you see something on this page that is inaccurate or if you have ideas for how we could provide more value to our readers, please let us know! Email us at [email protected].
The Home Bay team created parts of this article with the assistance of an AI tool. AI allows us to update this page more frequently to ensure the information you're seeing is up to date. Human reviewers are still essential to our process. Our team researched the companies, collected and analyzed the data, ranked the results, then used AI to assist in writing. We fact-checked and edited the text, as we do for all of our content.