The True Cost of Seller Closing Costs (And How to Save!)
Posted on June 24th, 2022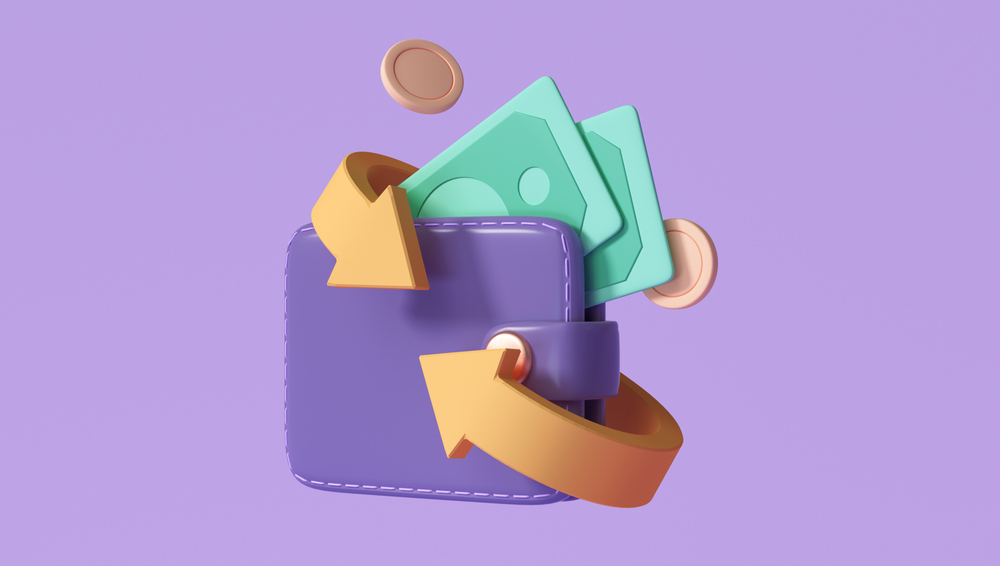 How much are seller closing costs? | Average closing costs | Closing costs by category | How to save on closing costs
As you plan to sell your home, you're probably doing some math to figure out how much you'll make from the sale. Seller closing costs — which you pay at the end of the transaction — should be an important part of your calculations.
Closing costs can add up to 8-10% of a home's final sale price — and that doesn't include repaying debts or liens on the property. In some cases, sellers may also pay the buyer's closing costs, which can add another 2-3% to the bill.
The largest single closing cost is realtor commission, which is usually paid by the seller and split between the listing agent and the buyer's agent. On average, the realtor commission is 5.5-6%, which includes 2-3% buyer's agent commission and 2-3% in listing fees (the commission sellers pay their agent).
However, realtor commission is also the best opportunity for sellers to save thousands at closing. Our friends at Clever Real Estate have built a nationwide network of top-rated real estate agents and pre-negotiated listing fees of just 1% (rather than the standard 2-3% most sellers expect to pay).
For a $400,000 home, you'd pay just $4,000 in listing fees — just for finding a great local real estate agent through Clever.
👋 Connect with Clever's licensed concierge team to meet your personalized agent matches today!
Read on to learn exactly how closing costs break down, plus tips for saving on your next home sale.
How Much Are Seller Closing Costs?
On average, closing costs are 8-10% of the final sale price—so the more your home sells for, the more you'll pay. Seller closing costs include the fees that are paid to both lenders and third parties.
Average Closing Costs for Seller
[object Object]
A large portion of the cost to sell your home goes toward the commissions that pay the agents representing both the buyer and the seller. Keep in mind, as the seller, you are typically responsible for both of the agents' commissions.
[object Object]
What Costs do Sellers Pay at Closing?
[object Object]
Fees may vary based on location–consult with an experienced local real estate agent for more accurate estimates!
Realtor Commission
This is the single largest closing cost for sellers, averaging 5.5-6% of the final sale price.
The seller pays both the listing agent and the buyer's agent. Why does the seller have to pay a commission to the buyer's agent? Well, think of the buyer's agent commission as an incentive for buyer agents to bring clients to your home.
Commission is all the money a buyer's agent makes from a sale, so if you don't offer a buyer's agent commission, they'll likely steer their clients to homes that do. In that sense, you're not covering your buyer's tab—you paid the buyer's agent to bring a serious, qualified buyer to your listing.
Our friends at Clever negotiate discounted fees with top agents in your area so you can focus on selling your home for top dollar. You'll pay just 1% in listing fees, reducing your overall commission to around 4%.
The average Clever customer saves around $9,000, just for finding their agent through Clever's personalized matching service.
🤝Connect with Clever's licensed concierge team today!
Transfer Taxes and Recording Fees
Transfer taxes and recording fees are what your local government charges you to officially transfer the property between parties and to legally record that transaction. These fees are paid to your city or county government.
On average, real estate transfer taxes are 0.44% of your home's sale price, and recording fees average 0.04%. Transfer taxes vary widely, though, depending on where you live. In addition, in some places, the buyer pays transfer taxes and recording fees. Consult your real estate agent to find out how it's handled where you're selling.
Owner's Title Insurance
Owner's title insurance covers the buyer in case of future legal issues connected with the home's title, such as liens that weren't discovered during the title search, or unpaid property taxes.
On average, owner title insurance costs 0.16% of the home's sale price, but local rates may vary.
In some states, the owner's title insurance is the buyer's responsibility, while in other states, the seller buys the policy. Ask your real estate agent how it's usually done in your area!
Escrow Fees
An escrow or title company will handle the details of your home sale. This company orchestrates the actual closing of the sale, prepares and distributes the required documents, and makes sure all the money gets where it needs to go.
Traditionally, the buyer and seller split the escrow fees. Escrow companies usually charge a base fee, plus a small percentage of the final sale price. For example, an escrow company might charge a $1,200 base fee, plus 0.2% of the sale price. For a $350,000 home, that comes to $1,900.
On average, total escrow fees are around 1-2% of the final sale price but can vary depending on company rates and the demands of the sale transaction.
Seller's Attorney Fees
Many states require that an attorney oversees the real estate closing. But even if you're selling your home in a state that doesn't require the participation of an attorney, it can be a great investment to have an experienced real estate attorney look over the details of the transaction, just to make sure everything's in order. This is especially true if one or both parties aren't working with a real estate agent, or if you have a uniquely complicated sale.
Most real estate attorneys charge a flat fee between $800 and $1,500. Others charge an hourly rate that ranges from $150 to $400 an hour.
Property Taxes
As the seller, you're responsible for property taxes up until the very last day you own the home, so you'll have to pay a prorated property tax bill at closing.
The amount you'll pay will depend on when in the tax year you're selling, as well as how your local municipality collects property taxes—some collect them in advance, some collect them for the past year, and others use a quarterly tax schedule.
HOA Fees
If the home you're selling is subject to Homeowners Association (HOA) fees, you may have to pay a prorated portion of those fees at closing. Consult your HOA agreement for guidance!
How to Save on Seller Closing Costs
At 8–10% on average, seller closing costs can take a big bite out of the profits from your home sale. The good news is there are simple, proven ways to reduce your closing costs by thousands of dollars.
Best Option: Sell With a Low Commission Realtor
Commission is the single largest closing cost paid by sellers—so reducing it is the easiest way to slash your total closing costs and save money.
The emergence of the low commission realtor means you can now get a full-service, all-inclusive agent experience for a fraction of the traditional 3% listing agent commission.
Our friends at Clever Real Estate connect you with top-rated agents in your area who can sell your home fast, for low listing fees of just 1%. For a $400,000 home, you'd save $8,000 in listing fees!
Best of all, Clever's partner agents provide full service and come from trusted national brokerages including RE/MAX, Coldwell Banker, and Keller Williams. You'll save big, without sacrificing service.
💰 Find out how much you can save with Clever today!
Additional Option: Negotiate Closing Costs with the Buyer
Everything in a real estate transaction is negotiable, and that includes closing costs. If you're in a strong seller's market, you have a lot of leverage to negotiate a favorable deal—and buyers who've been through bidding wars and lost out on past properties might be open to your terms.
You could negotiate for the buyer to cover some or all of your closing costs, though you'll be limited by the amount of cash the buyer has on hand, as they won't be able to roll these concessions into the mortgage. And asking for too much could lead to bad blood—or even derail the sale.
If you're considering trying to negotiate your closing costs with the buyer, the best thing you can do is get an experienced real estate agent to negotiate on your behalf.
FAQs About Seller Closing Costs
What are the Closing Costs for a Seller?
The home seller usually pays for a variety of fees upon closing, including title insurance, escrow fees, and the realtor commission for both the seller's and buyer's agent. If you want to save on closing costs, we recommend working with a low-commission real estate agent.
How Much are Closing Costs For Sellers?
The average seller closing costs are typically 8% to 10% of the home sale price. Agent commissions make up most of this cost at 5.5-6% of the sale price. Learn how to save thousands on closing costs!
Interested in buying or selling?
We've improved the traditional real estate model with modern technology to cut costs, not quality.
Get started today
Posted in Closing on a House, Selling a House