13 Types of Real Estate Sales Restrictions to Know Before You List
Posted on September 27th, 2022
Why Sellers Should Include Sales Restrictions in Their Listing | 13 Common Sales Restrictions | FAQs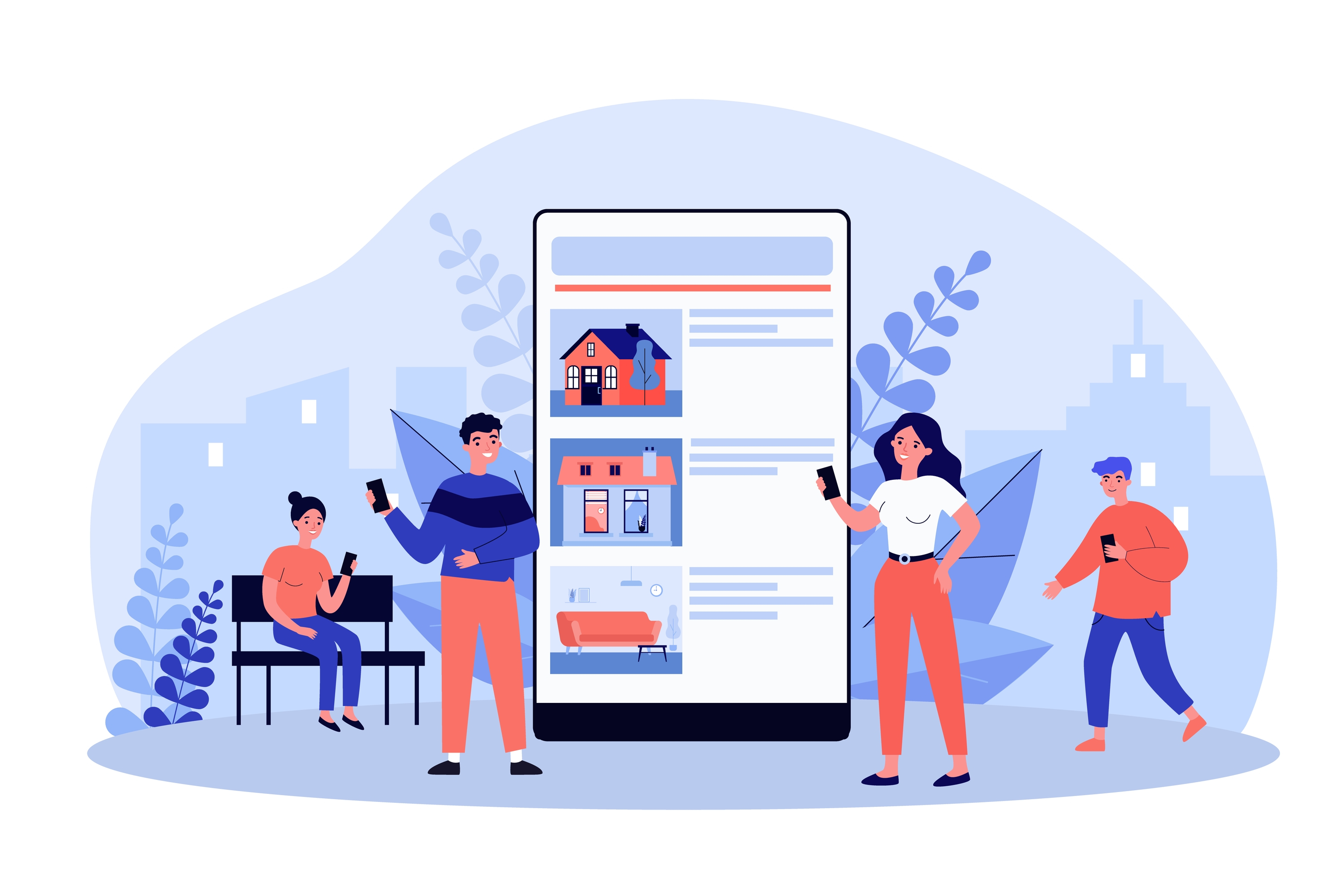 Real estate sales restrictions are specific conditions that must be met before a property can be sold. Every MLS listing includes a section for real estate restrictions.
If you're selling your home, you need to be aware of all of the different types of real estate sales restrictions so you can be transparent in your MLS listing and find a ready, willing, and able buyer.
Sales restrictions can affect a buyer's timeline and their ability to obtain financing. To save time and energy, you'll want to make sure buyers and their agents know about any restrictions BEFORE setting up a showing. This can also help you avoid potential legal issues down the road.
If you're a buyer trying to make sense of the sales restrictions on a listing, this article will guide you through the legal jargon so you know what the restriction can mean for you. Your buyer's agent is also a great resource to walk you through the process of buying a home with a sales restriction.
Ready to connect with an agent? Our friends at Clever Real Estate match you with top local agents who provide great service for pre-negotiated low rates.
Whether you're selling or buying a house (or both), Clever can save you thousands. Sellers pay just 1% in listing fees — meaning you'd save $8,000 on a $400,000 home sale! And buyers in 41 states and Washington, D.C. can get up to 0.5% cash back after closing.
Get local agent matches sent right to your inbox and save more with Clever today! It's totally free with zero obligation.
Get local agent matches sent right to your inbox and save more with Clever today! It's totally free with zero obligation.
Sellers: Include Real Estate Sales Restrictions in Your Home Listing
Real estate restrictions are complicated and can result in withdrawn offers, financing issues, and wasted time if you don't make them clear to buyers right away.
It's technically optional for sellers to include sales restrictions in their listing, but transparency is the best option for everyone, according to Steve Nicastro, a real estate agent in Charleston, SC.
"It's in everyone's best interest to include that information on the MLS and in the listing description, because the buyer needs the lender's approval [to buy the house]," Nicastro said.
For example, a buyer and their agent might view your house, fall in love, and put in an offer, but then find out about restrictions that force them to withdraw the offer. Or a buyer and seller might agree to an offer, but the buyer's financing doesn't qualify during the underwriting process because of an unaccounted-for restriction.
Transparency on sales restrictions also sets expectations around closing for both the buyer and seller. For example, an REO, estate sale, or HUD sale could take longer than the typical transaction, and that timeline needs to work for both parties.
When the seller discloses sales restrictions up front, there's a better chance of attracting the right buyer and reducing the sale timeline.
Serious about selling? You need an agent.
Our partners at Clever Real Estate can match you with top-rated agents near you. You'll get fantastic service AND pay just 1% in listing fees. The average seller saves $9,000 with Clever!
Common Real Estate Sales Restrictions You Should Know
None Known
Most real estate sales don't involve restrictions. If the MLS listing says "none known," that means the seller isn't aware of any sales restrictions on the property.
Call to Ask
A "call to ask" restriction is a general restriction that requires a buyer to contact the seller or the real estate agent to find out more about the restricted sale. There may be special circumstances that could affect the decision to buy or sell the property.
Deed Restricted Program
A deed restriction is a limit on how homeowners can use the property according to the property deed, like what you can build or do with the land. Deed restrictions often involve a homeowners association (HOA) that determines the rules within the community, so ask questions to understand the full limitations of the property.
Homeowners Assistance Program
The Homeowners Assistance Program (HAP) compensates veteran home sellers if the home's real estate value declines significantly because of a nearby military base closing or reducing operations.
Unlike the other sales restrictions on this list, the sale doesn't have to meet any requirements to close. If you see this box checked on an MLS listing, all it means is that the sellers have applied for and been accepted into the program.
Need Short Sale — No Lender Knowledge
A short sale restriction allows a house to be sold for less than the amount due on the current owner's mortgage. "No lender knowledge" indicates that the seller has not yet let the lender know about the short sale. The lender has to approve the sale, so this will probably make the process longer, but it can pay off for the seller because they can get a lower price on the property.
Pre-Short-Sale Package Submitted to Lender
When a homeowner is struggling financially and needs to sell the property before the lender forecloses, they might opt for a short sale. "Pre-short-sale package submitted to lender" indicates that the owner has submitted the documents to prove financial hardship and has asked the lender to approve a short sale, but it has not yet been approved.
Short Sale Approved
Once the lender approves a short sale, the property's restriction is "short sale approved." The homeowner has demonstrated their financial hardship and can sell the house for less than the outstanding mortgage balance.
REO
REO stands for "real estate owned." A real estate owned restriction pops up when the bank takes ownership after a foreclosure. The bank then markets and sells the property to a new owner, usually in " as is" condition.
Court Approval Required
A court approval required restriction in real estate requires the court to approve the offer before the house can be sold. It is typically necessary to get court approval if the house's price doesn't match its fair market value or during bankruptcy sales, probate sales, and guardianship sales.
Estate
There are a variety of restrictions that can occur when a home is part of an estate — the money, assets, and property someone owns at death. When a homeowner passes away without naming an heir, any property is then sold at an estate sale.
The most common estate restriction is that the sale price of the property must be fair. The estate executor has a fiduciary duty to act in the best interest of the estate and can't sell the property at a steep discount.
Other estate restrictions are often very specific to the estate itself. Contact the listing agent to find out what may be required.
Probate Subject to Overbid
Similar to an estate sale, a probate sale occurs when the owner dies without naming an heir, so the house has to be sold.
"Probate subject to overbid" is a sales restriction that states that the court appointed someone to sell the home and the sale must be court-approved.

During the hearing to approve the sale, other potential buyers may bid over the accepted price, like an auction.
Housing & Urban Development
The restriction "housing & urban development" indicates that the U.S. Department of Housing and Urban Development (HUD) is selling the home. The previous owner originally bought the house using an FHA loan but couldn't make the payments, leading to foreclosure. These houses are often sold slightly below market value.
Notice of Default Filed/Foreclosure Pending
A notice of default is a formal notice that the homeowner has defaulted on the mortgage loan. The lender files the notice of default with the court to notify the borrower that the lender is planning on foreclosure, and a preforeclosure sale may be possible.
Other Restrictions in Real Estate
Besides sales restrictions, there are also restrictive covenants in real estate that limit the buyer's use of the property, including prohibiting the homeowner from running a business from home or leasing or renting out the house for a few days or months during the year.
Restrictive covenants and sales restrictions can significantly affect the use and value of real estate. You should understand these implications early on when listing or buying a home.
We know that this gets complicated fast, but you don't have to do this alone! We recommend getting professional help from a quality real estate agent to help you navigate any restrictions and legal complications, whether you are buying or selling a house with sales restrictions.
Our friends at Clever Real Estate can introduce you to top agents in your area from major brokerages like Keller Williams and RE/MAX — all for free. Clever also has a licensed concierge team to answer your real estate questions about sales restrictions.
💰Find full-service agents and save thousands on fees!
Recommended Reading
Frequently Asked Questions About Sales Restrictions
What does short sale restricted mean?
A short sale restriction means that the current homeowner is struggling financially and, in order to avoid foreclosure, is appealing to the lender to allow the house to be sold for less than the current mortgage due. If the lender approves the short sale, the house sale is short sale restricted, meaning that the lender has to approve the sale before it can go through. Learn more about real estate sales restrictions.
What does estate sale mean?
An estate sale means someone died without naming an heir, so all of their assets and property must now be sold. Learn more about how estate sales affect real estate.
Interested in buying or selling?
We've improved the traditional real estate model with modern technology to cut costs, not quality.
Get started today
Posted in Listing Your Home, Real Estate Negotiations, Selling a House