3 Innovative Ways to Market to Multigenerational Home Shoppers
Posted on June 24th, 2022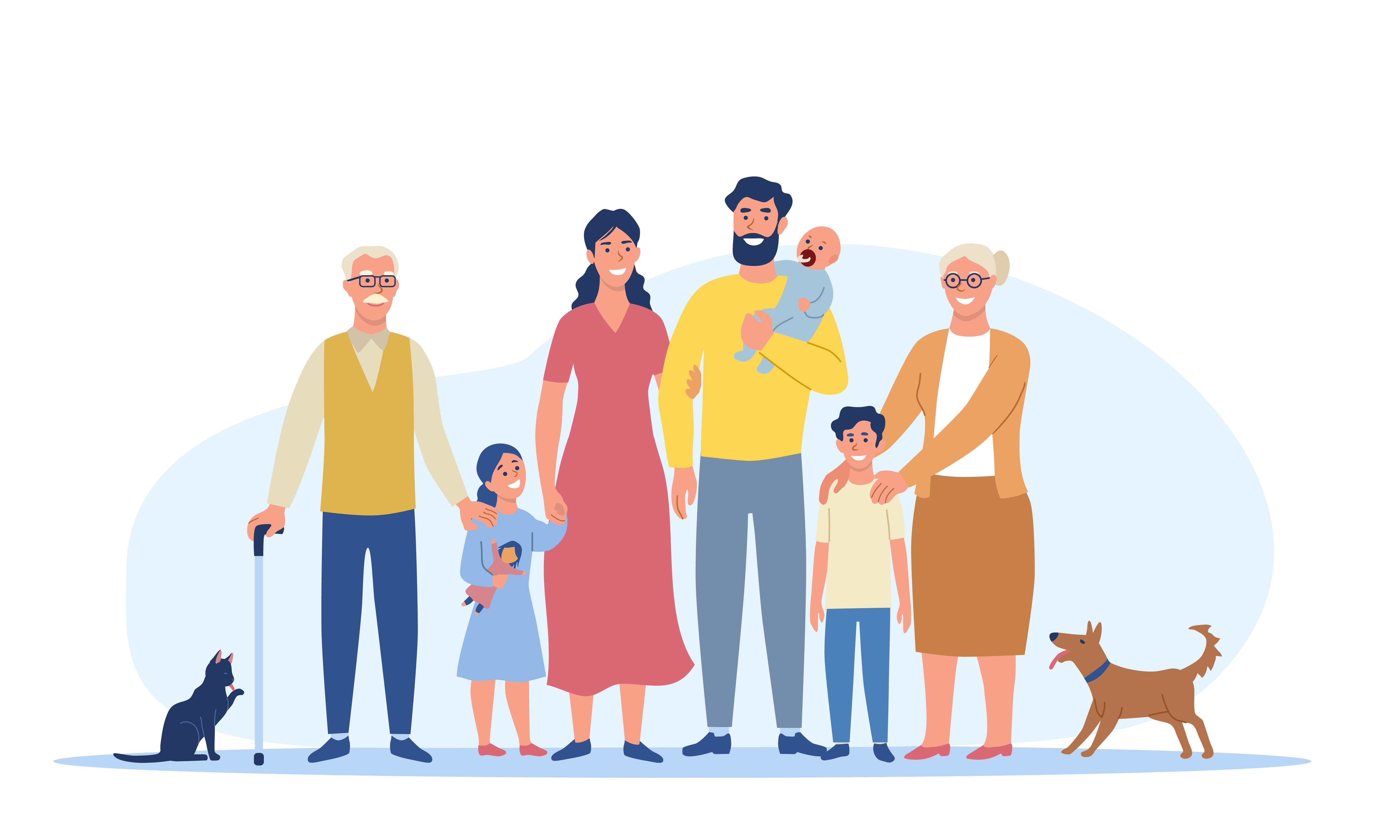 A 2014 Pew Research study found that 57 million Americans lived in multigenerational households in 2012. These homes accommodate young families, adult children and aging parents under one roof. Today, many sellers are focused on making sure their listing appeals to buyers seeking multigenerational homes. Learn how to draw these home shoppers to your listing.
How to Appeal to Buyers Looking for Multigenerational Homes
Highlight Desirable Features
Think about what parts of your home would be the most beneficial if you were living with multiple generations of family members. Describe those things in your listing!
Talk about your spacious dining area that holds a large table – perfect for sit-down meals. Or, highlight your first-floor room with a nearby bathroom that's easily accessible.
Also, be sure to photograph your home in a way that makes it more attractive to multigenerational shoppers by capturing images that illustrate a good balance of shared space and privacy.
Describe Flexible Floor Plans
If you have separate entrances, a kitchenette, dual master bedrooms, a mother-in-law suite or any other space that provides a higher level of privacy, be sure to highlight these things in your listing.
You can also talk about different ways your space can be set up to help potential buyers visualize the flexibility of your home's floor plan. For example, if you have a downstairs room that's currently serving as an office, suggest that it could also make a great second living room or play area.
Highlight Cost-Saving Features
In many circumstances, multigenerational families share space to cut down on costs. Perhaps a new college graduate lives with their parents as they establish their career. Or, maybe elderly parents live in the home because they are unable to pay for their own place.
Whatever the situation, these families may be looking for additional ways to cut costs and save money. That's why it's beneficial for you to describe any energy efficient appliances, weatherproof features, water saving fixtures and so on in your listing description.
By taking the initiative to outline features that are important to multi-generational home shoppers, your listing will stand out among homes that aren't targeting this ever-growing subset of buyers.
💡Need help marketing your home to the right buyers? Real estate agents are experts at spotting your home's strengths and making sure buyers know about them.
Our partners at Clever Real Estate offer a great place to start your search for a real estate agent.
Clever pre-negotiates a 1% listing fee with top agents near you, so you can get the best in service AND save thousands. The average Clever customer saves $9,000 on their home sale! Plus, it's totally free and there's zero obligation.
💸Connect with local agents and save!
Recommended Reading
Interested in buying or selling?
We've improved the traditional real estate model with modern technology to cut costs, not quality.
Get started today
Posted in Marketing Your Home, Selling a House