3 Simple Ways to Dramatically Improve Curb Appeal
Posted on June 24th, 2022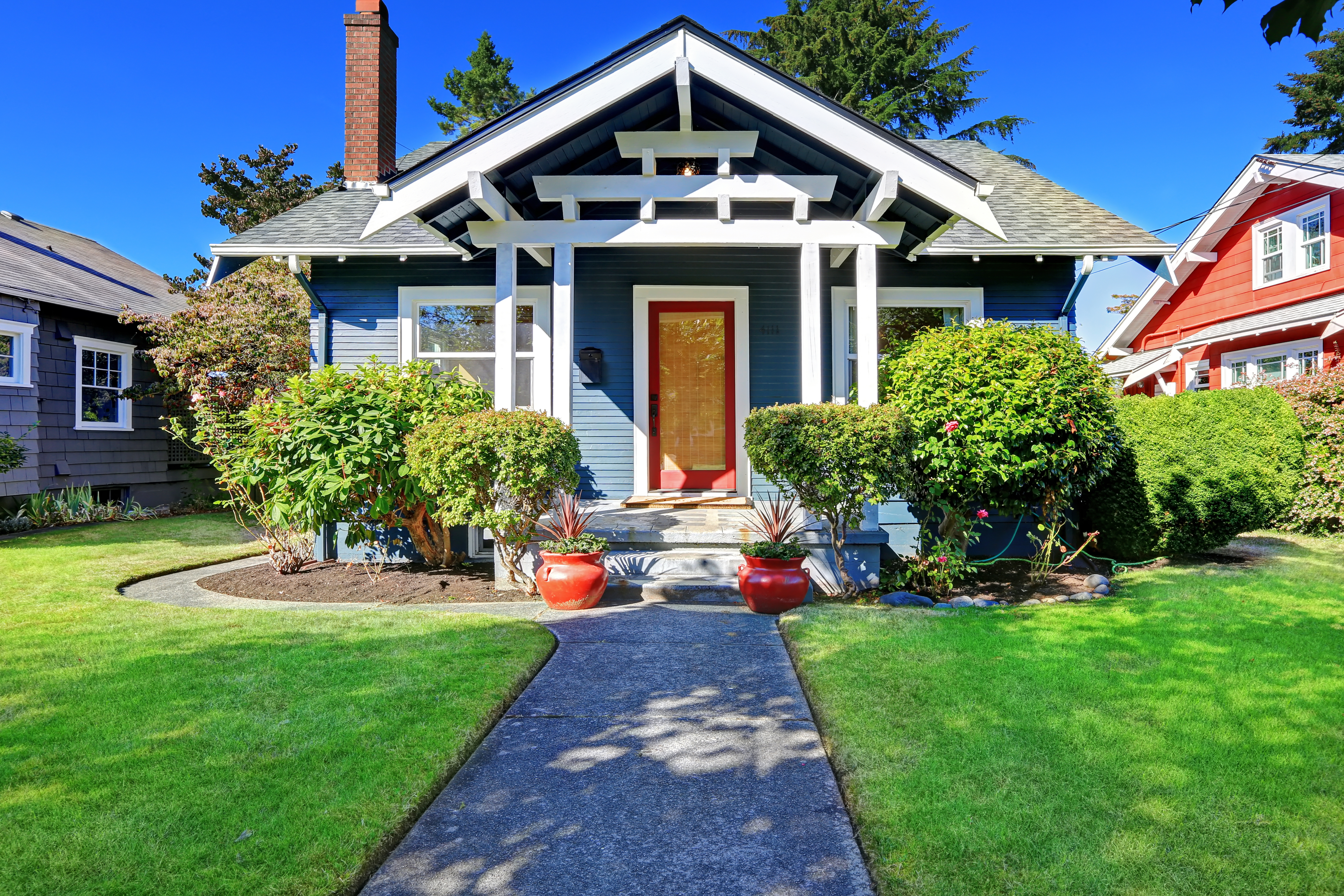 Think back to the last time you were house hunting. Do you remember pulling up to a property and being instantly disappointed by the exterior? Were you concerned about what you'd find inside?
As a seller, it's your job to make sure buyers aren't turned off by your home's exterior flaws. But don't stress! You can improve curb appeal dramatically with just a few impactful changes.
💡Tip: A local real estate agent can offer insight into what buyers are looking for in your neighborhood to help you narrow down what to change and what to leave alone.
Don't have an agent yet? Our partners at Clever Real Estate offer a great place to start your search.
Clever pre-negotiates a 1% listing fee with top agents near you, so you can get the best in service AND save thousands. The average Clever customer saves $9,000 on their home sale! Plus, it's totally free and there's zero obligation.
💸Connect with local agents and save!
3 Easy Ways to Improve Curb Appeal (And Attract More Buyers)
Use the tips below to amp up your curb appeal get more buyer traffic.
1. Use Color to Help Your Home Stand Out
In many neighborhoods, homes have that "cookie-cutter" look; they vary only slightly in color, design or style. Thanks to neighborhood HOAs, homeowner's options for making their property pop can be pretty limited.
But regardless of what you can't do, there are almost always some small details you can incorporate to make sure your house has the best curb appeal on the block.
Try adding some fun colored Adirondack chairs or a bright bench to your porch. You can also set out large planters and put up hanging baskets filled with colorful flowers.
Buyers will be attracted to the vibrant colors and will be impressed by the effort you made to liven up the space.
2. Really Scrub the Outside of Your Home
Time to grab your ladder, a bucket of water with cleaner and a long-handled, stiff cleaning brush! Using these simple tools to scrub your home's exterior can get rid of years of accumulated grime and dirt. This process works on vinyl, cement siding, brick, wood and stucco.

If you've got some real caked on crud, a power washer can work wonders. It works great on hard surfaces like brick or stone and on cement driveways and walkways. Just don't use a it on vinyl siding or any other materials that can dent.

If you spend some time scrubbing, you'll thank yourself later. Industry experts agree that cleaning the exterior of your home can bring an increase of $10,000-$15,000 at closing. All it costs you is a little time and elbow grease!
3. Upgrade Your Mailbox
Most people forget all about their mailbox as they prepare for a home sale. It's utilitarian, and chances are you hardly ever notice it in front of your house. However, potential buyers will notice it, and if it's in a state of disrepair, they'll make a mental note that will follow them into their house tour.

If your mailbox has seen better days, head to the hardware store and buy a replacement. There are lots of options that'll cost you a hundred bucks or less. If you'd rather not spend that money, simply paint your existing mailbox and add some brass address numbers to fancy it up a bit.
👋 Next steps: Talk to an expert!

If you're weighing your options for buying or selling a house, our friends at Clever can help! Clever's licensed concierge team is available to answer your real estate questions, or help you find the right agent for your needs.

Match with top agents in your area!

Recommended Reading
Interested in buying or selling?
We've improved the traditional real estate model with modern technology to cut costs, not quality.
Get started today
Posted in DIY Home Projects, Preparing to Sell Your Home, Selling a House