How to Sell Your Home for More Money - 3 Ingenious Ways
Posted on September 2nd, 2022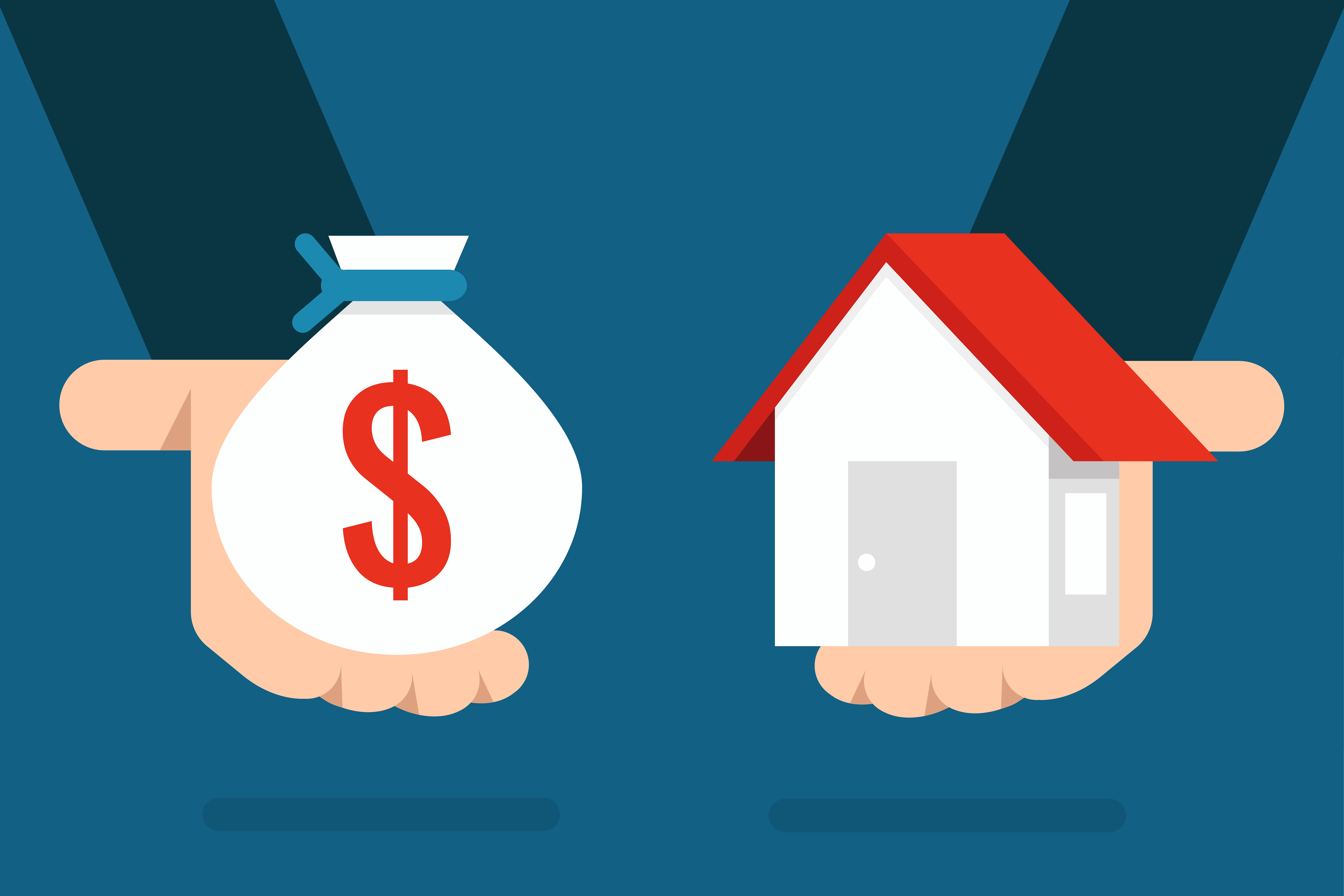 Now that you've decided to sell your own home, you're probably wondering what you can do to make the most money possible at closing. The good news is, it's not as hard as you might think. With the right focus, you'll be well on your way to getting top dollar offers. Here are three proven tips to sell your home for more money.
💡Tip: Homes sold with a real estate agent sell for an average of 26% more money than homes sold by the owner. Selling on your own can save money on realtor commissions, but a lower selling price may cancel out any savings.
If you want to sell your home for more money, consider working with a realtor that offers all the traditional services at a lower commission.
Our friends at Clever Real Estate pre-negotiate 1% listing fees with top agents in your area. That's significantly lower than the typical 3% listing fee.
💰 Incredible Savings, None of the DIY

Selling a house by yourself is HARD. That's why we've partnered with Clever Real Estate, a free service that matches you with trusted agents AND helps you save thousands. You'll get full service for just 1% in listing fees, meaning you'd save $8,000 on a $400,000 home sale.

Learn how much you can save today!

Sell Your Home for More Money in Three Steps
Step 1: Determine Your Home's True Value
This might sound obvious. However, if you don't go about pricing your home in a systematic way, you could be undervaluing or overvaluing your property, and either one can hurt your final sale price.
Before you try to determine how much to list your home for, you need to research your local market. Your goal should be to see what similar homes in your area are listed for and what they're ultimately selling for. To gather even more in-depth intel, you can go to local open houses to see how neighboring homes compare to yours.

If you want the guidance of an expert opinion, you can also hire a professional appraiser, who can provide you with an official assessment of what your home is worth in today's market. This will give you a good starting point for accurately setting a sale price for your home.
Step 2: De-clutter, Clean, Repair, Replace & Stage
Declutter and Clean
Before you list, you should de-clutter and clean your home from top to bottom – both inside and out. Pack up everything you don't need to get through the next few weeks or months and remove any personal effects that could keep a potential buyer from picturing themselves living in your home (like family photos).

Once you've de-cluttered and depersonalized, it's time to deep clean your entire house, including the yard, garage, closets, drawers and inside of the cabinets. Don't forget to address any odor issues that might exist. It's always a good idea to ask a friend to help you with this because you might be a bit nose blind.
Repair and Place
Next, go over your home with a fine toothed comb in search of anything that might need to be repaired or replaced and do some handywork. Replace your rusty shower curtain rod, hang nice towels in the bathrooms and fix your leaky kitchen faucet. Making little fixes is easy and inexpensive. It's also an effective way to show buyers that you take excellent care of your home.
Stage
Now, it's time to stage your home. Simply follow some basic DIY staging guidelines to transform your space. Try to use furniture and decor that highlight your home's strong points and set up spaces that evoke a certain feeling or emotion, such as a family room with big comfortable couches or an outdoor living space perfect for entertaining.
Doing so will help you make your home feel inviting and welcoming. It will also help you make a great first impression on buyers, which will increase the odds that your home will sell more quickly, for a higher price.
Step 3 : Prepare to List Your Home
Here are a few things you should prepare before you list your home:
With a little preparation and focus on the right details, you can set the stage for a successful sale and can capture the best possible return on your real estate investment.
Recommended Reading
Interested in buying or selling?
We've improved the traditional real estate model with modern technology to cut costs, not quality.
Get started today
Posted in Preparing to Sell Your Home, Selling a House