5 Ways to Fix Your Open House Showing Problems
Posted on June 24th, 2022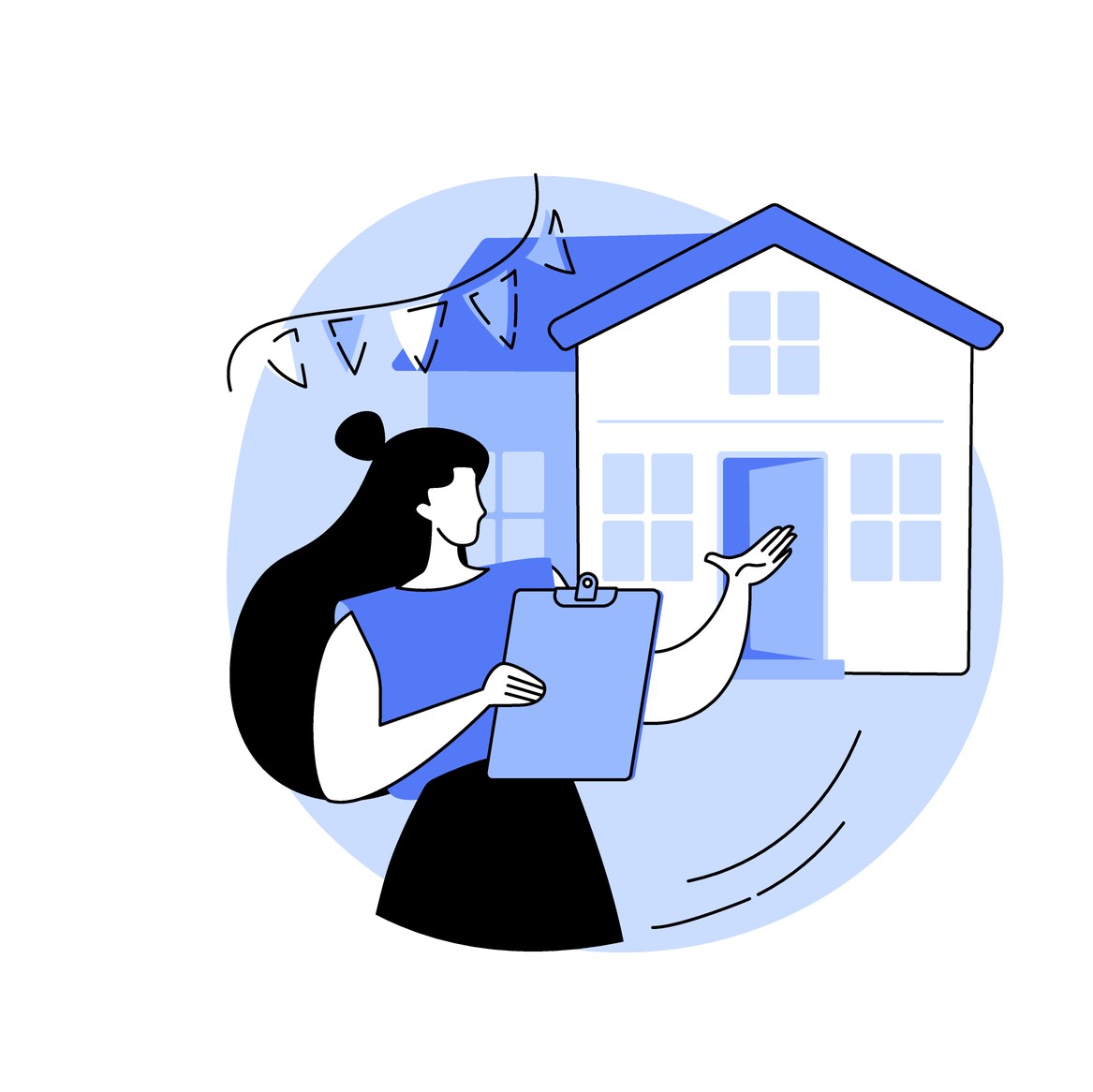 If you're selling for sale by owner (FSBO), the hardest part of selling a house can be getting people into to the house. This is especially true today, because the overwhelming majority of prospective buyers are searching online for new homes rather than hitting the streets in search of "For Sale" signs.
Most buyers use a real estate agent, and some agents are reluctant to show FSBO homes. If you're having trouble showing your house, you probably need a good real estate agent. But you shouldn't have to spent the 2.5-3% commission that most agents charge.
That's why we've partnered with Clever Real Estate. Clever can match you with top performing local agents who can help sell your house for just 1%. You'll save thousands on commission fees without any of the stress of selling FSBO.
👋The average Clever seller saves $9,000. Learn more today!
1. Splurge on Professional Photography
The truth is that if you don't have high-quality photos taken of your home, you're taking a risk that it will be lost in the crowd online. Smartphone photos may be perfect for showing to friends, but they just don't cut it when you're looking for a buyer.

Look for an architectural photographer who has the expertise and the equipment to highlight the high points of your home and your yard. Make the initial entry shot dramatic and be sure to showcase your curb appeal in any exterior shots you choose to showcase.

At Home Bay, we used to allow listings without professional photography. When we looked at our statistics, though, we saw it to be so important in terms of getting the home sold quickly and for the highest dollar amount that we now require and provide it free.

Consider you don't get a second chance to make a first impression, so be sure your house is sparkling clean and show-ready before you schedule the photographer. Once you get potential buyers to the property, you can sell them on the features.
2. List Your House on Multiple FSBO Sites

A sign in the yard is important, but a sign alone just won't cut it. When you list your home, be sure to leverage all online and neighborhood resources available to you: the local MLS, Trulia, Zillow, Redfin and any specialized local real estate services that are relevant to your listing.
👉 Read more: The 13 Best For Sale By Owner Sites in 2022
3. Offer an Incentive to Buyers or to Buyer's Agents
Make it clear that you will pay the area's standard commission. Depending on your specific locale and your price point, that will be 2-3% of your sales price well-spent. Why? Because it will help you capture more potential buyers.

You can also consider offering a buyer incentive for anyone willing to offer asking price. Maybe you throw in some money to cover new appliances, or maybe you offer to pay for the inspection. Whatever the case, a little carrot-dangling can go a long way toward encouraging buyers to put in an offer.
4. Assess Your Price Point
According to statistics, homeowners are likely to believe their homes are worth an average of 8% more than their actual value. This is known as "seller bias." If you previously did a comparative analysis of your market, take a new look at recent sales and new listings. It's never too late to adjust your asking price in relation to what else is available. You can also use this free worksheet to help verify that the price is right.

Before you decide, weigh any price reduction against the additional costs of carrying the home another two to three months while you wait for an offer. You can also consider upping the appeal of your home in the eyes of prospective buyers by offering an incentive, as mentioned above. Consider sweetening the deal with an allowance for new carpet or fresh paint, or offer to pay some of their closing costs.
If you get professional listing photos taken, price your home properly, market it effectively and offer agent or buyer incentives, you'll maximize your chances of getting more buyer offers.
5. Hire a Low Commission Agent
Selling FSBO is great in theory because you can save 2.5-3% in realtor fees. On a $400,000 home sale, that's $10,000-$12,000 in fees you'd have to shell out to a traditional agent. But you run the risk of underpricing your house by not knowing how to negotiate. Plus there's a ton of work involved in selling a FSBO home.
While we believe that you'll get the best deal with a real estate agent, we don't think you should pay high commission fees. That's why we're recommending our friends at Clever. Clever is a free service that can match you with highly qualified, local agents who can help sell your house for a low 1% listing fee. You'll save THOUSANDS in listing fees — in fact, the average Clever seller saves $9,000!
💰 Incredible Savings, None of the DIY
Selling a house by yourself is HARD. That's why we've partnered with Clever Real Estate, a free service that matches you with trusted agents AND helps you save thousands. You'll get full service for just 1% in listing fees, meaning you'd save $8,000 on a $400,000 home sale. Learn how much you can save today!
⭐ Save BIG with Clever ⭐
Related Reading
Interested in buying or selling?
We've improved the traditional real estate model with modern technology to cut costs, not quality.
Get started today
Posted in Selling a House, Home Showings