3 Creative Places to Promote Your Home Listing
Posted on June 24th, 2022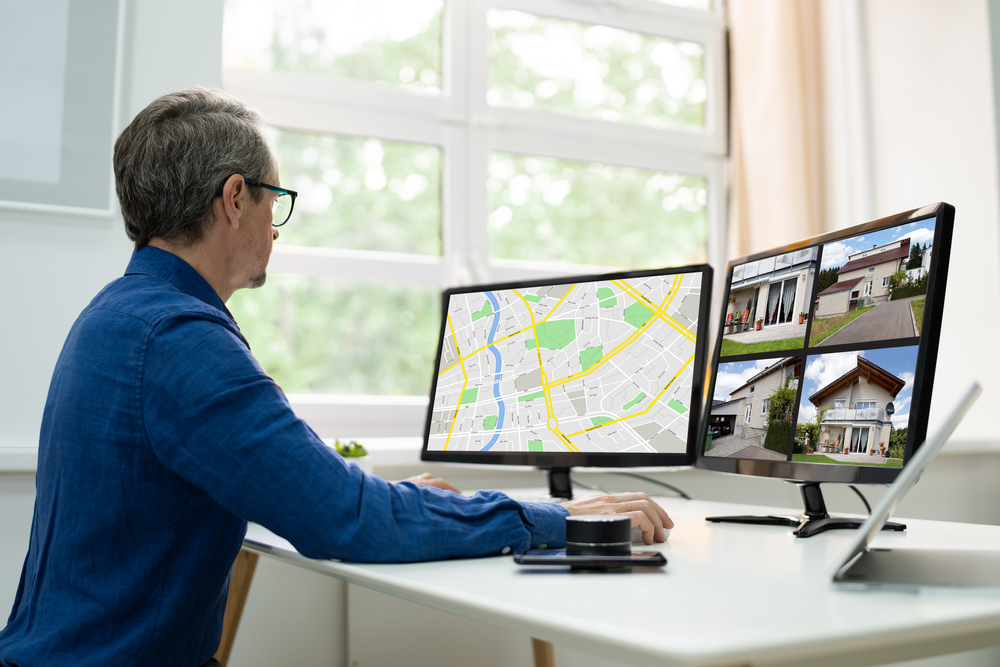 Getting your home listed is the easy part. Now, it's time to figure out where you can promote your property to attract high-quality buyer traffic. If you're feeling stumped, check out this list for some ideas on how to quickly and easily generate lots of interest in your listing.
💰 Incredible Savings, None of the DIY

Selling a house by yourself is HARD. That's why we've partnered with Clever Real Estate, a free service that matches you with trusted agents AND helps you save thousands. You'll get full service for just 1% in listing fees, meaning you'd save $8,000 on a $400,000 home sale.

Learn how much you can save today!

Creative Listing Sites You May Not Have Thought Of
Social Media
Many sellers have started to use popular social sites to promote their properties. Here are a few ideas on how to get people to like, share and comment on your posts on Facebook, Twitter, Instagram and LinkedIn.
Facebook
Individual post privacy settings, audience options and hashtags make it easy to target location-specific contacts on Facebook. Make sure your audience is set to public, so you get as many eyeballs on your listing as possible.
You can also share your listing with specific groups of friends who live in your area and can ask them to share it with their network of friends.
Last but certainly not least, make use of hashtags to target your ideal audience. For example, you can post something like, "Newly listed #moveinready 3 bed, 2 bath condo in the heart of #MissionHills, #SanDiego. Come and see it!"
Read More 👉 7 Tips to Help You Sell Your House on Facebook
Twitter
Twitter also gives you the option to use hashtags to reach your desired audience. When promoting your listing, always tag your city and neighborhood and be sure to add any other relevant tags that indicate what your post is about.
For example, you could do something like, "New 3 bed, 2 bath home for sale in a charming #Hillcrest neighborhood (#SanDiego). #OpenHouse on Saturday!" – then include a bit.ly URL to your listing. Try to stick with three or fewer hashtags for best results.
Instagram
This social site should always be your first stop for photo sharing. It's a great place to post photos of unique features of your home. Focus on things that are going to intrigue potential buyers and make them want to share your image or learn more about your listing.
Once again, you can use hashtags to target key audience and be sure to include a link to your full listing.
LinkedIn
LinkedIn is a unique platform because it's meant to serve as more of a professional networking space than a social channel. It offers a great way to promote your listing to a different audience; one you may not be connected with on more casual social sites.
Use the same techniques listed above to promote your listing, but skip the hashtags. They're not supported on LinkedIn.
Regardless of which platforms you use to promote your listing, make sure you reply as soon as possible when people comment on your post so they know you're reachable and responsive.
Public Bulletin Boards or Newsletters
While it might seem like this is an outdated way of going about things, it's free, takes just a few minutes and can help you reach local audiences who may not be as active on social media sites.
Look for bulletin boards in your local library, your work office, at your kid's school or in your local coffee shop. Keep a stack of listings and some push pins in your car to make sure you're always prepared to post your home and make sure you've got your contact info listed on your flyer so potential buyers can reach you with questions.
Classified Sites
Popular local no-frills classified sites like Craigslist and NextDoor give you an excellent opportunity to connect with interested buyers. On Craigslist, your property will show up in search results and will also be emailed to anyone with a standing search that matches your home's specs. On NextDoor, you can share your listing with all of your immediate neighbors to pique their curiosity.
Read More 👉 9 For Sale By Owner Websites You've Never Heard of (But Should Know!)
Use these three simple, creative, effective platforms to start generating more interest in your listing today!
Recommended Reading
Interested in buying or selling?
We've improved the traditional real estate model with modern technology to cut costs, not quality.
Get started today
Posted in Marketing Your Home, Selling a House