Who Pays Escrow Fees in a Home Sale? Find Out!
Posted on July 26th, 2022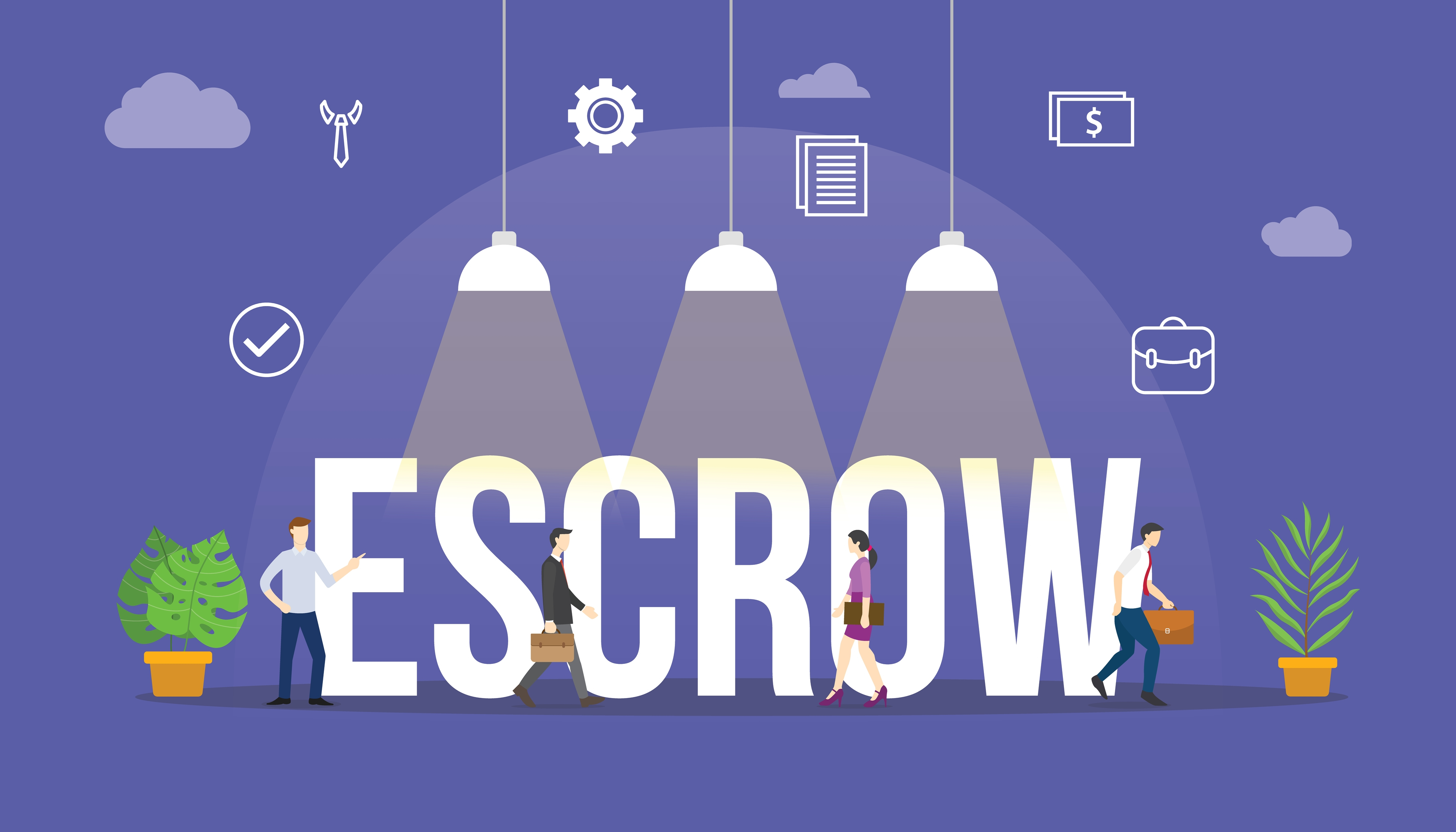 💲

Who pays for escrow fees?
Escrow fees are typically
split between the buyer and the seller
. However, who pays escrow fees can be part of negotiations. Either the seller or the buyer can negotiate to cover the other party's expenses as an incentive to close the deal. Escrow fees cost about 1%-2% of a home's final purchase price.
There are lots of closing costs and fees associated with buying or selling a home, and frankly, it can be confusing. What goes to who? Who pays what? What's this or that fee for?
Understanding what you're responsible for paying for will help you feel more confident throughout your real estate transaction.
Escrow fees are another line item for buyers and sellers to add to their closing costs.
The basic definition of an escrow fee is: a charge to the seller that covers the cost of the escrow agent or attorney who manages the holding and transfer of funds during the sale.
What Is Escrow?
Simply speaking, escrow begins when an offer is accepted and ends at closing, when the buyer officially becomes the new owner.
The escrow timeline involves a number of moving parts, like getting a home inspection, making repairs and getting an appraisal. While those cost money, they are not considered escrow fees. They are considered closing costs.
Escrow fees are also closing costs, but they specifically pertain to the costs charged by the title company or escrow agent that manages and sets up your escrow account. The title company or escrow agent facilitates the closing process by organizing and processing documents and fees required by the lender.
Understanding Escrow
When sell your home, it is common to have either a title company, escrow agent or an attorney assisting with the transaction. Their responsibility is serious; they must ensure that any earnest money is held in a third party account for the benefit of the buyer or seller.
👉 Read More: 10 Steps to Successfully Close Escrow
An escrow agent orchestrates the actual closing of the sale by preparing and distributing the required documents and making sure all the money gets where it needs to go.
It is fairly common to have conditions associated with an escrow account, such as:
Passing clear title. Your title must be unencumbered. This means no liens are attached to the property that would pass over to the new buyer.
Home passing inspection. The home must pass all necessary inspections as required by the buyer's lender. Depending on the state you live in and the purchase loan used, this may include pest inspections, electric and plumbing system inspections or basic home inspections.
Appraisal value. Escrow may also include a condition requiring the real estate appraisal to come in at a certain level.
Pending loan approval. Typically a buyer will that request you, the seller, include a contingency clause in the purchase and sale agreement specifying that if their loan is not approved, their full earnest money deposit will be returned.
If these conditions are not met and the deal falls through, the money that is held in the escrow account — including the earnest money — will be paid back to the buyer, if the buyer has proper contingencies in place.
👉 Read More: How to Navigate the Escrow Timeline
Who Pays Escrow Fees?
In most real estate transactions, the buyer and seller split the cost of escrow fees – but this is not always the case.
Depending on what's negotiated during the offer phase, the buyer may ask the seller to pick up the full cost of escrow. The seller may also ask the buyer to pay for their escrow fees.
The details will be outlined in your purchase agreement, so make sure you have a good understanding of your financial obligations before you accept it and move into escrow.
How Much Are Escrow Fees?
On average, total escrow fees are around 1-2% of the final sale price but can vary depending on company rates and the demands of the sale transaction.
Escrow companies usually charge a base fee, plus a small percentage of the final sale price.
For example, an escrow company might charge a $1,200 base fee, plus 0.2% of the sale price. For a $350,000 home, that comes to $1,900.
Nervous about the fees adding up when you buy or sell a home? There are easy ways to save.
Start with our friends at Clever Real Estate. Clever is changing the traditional real estate model, offering low listing fees for sellers and cash back for buyers – all without sacrificing the experience of working with a traditional agent.
💰
Meet top agents and save thousands!
💰
If you're weighing your options for buying or selling a house, Clever can help! With our friends at Clever:
✅ You'll only pay $3,000 or 1% to list your home
✅ In eligible states, you'll get 0.5% cash back when you buy a home
✅ You'll work with a full-service realtor from a top broker, like RE/MAX or Keller Williams
Saving on realtor fees doesn't have to mean sacrificing service.
🤝 View top local agents today!
Understanding Escrow Fees
Buyers and sellers have the right to find a suitable escrow agent. Depending on the state, the escrow agent may be part of a specific agency set up for these transactions, or they may be an attorney.
Since escrow fees can vary, it's important for you to determine the fees before settling on an agent or title company. In addition to the basic escrow fee, you may also pay fees for:
Transferring funds
Copying or transmitting documents
Office expenses
Selling your home is a big step, and it is important to make sure you have a full understanding of how an escrow account works, how these accounts will benefit you as the seller, and to ensure you negotiate a reasonable division of the costs of escrow with the buyer.
Recommended Reading
Interested in buying or selling?
We've improved the traditional real estate model with modern technology to cut costs, not quality.
Get started today
Posted in Closing on a House, Escrow, Selling a House