The Best Time to Sell Your House Is in June
Posted on June 24th, 2022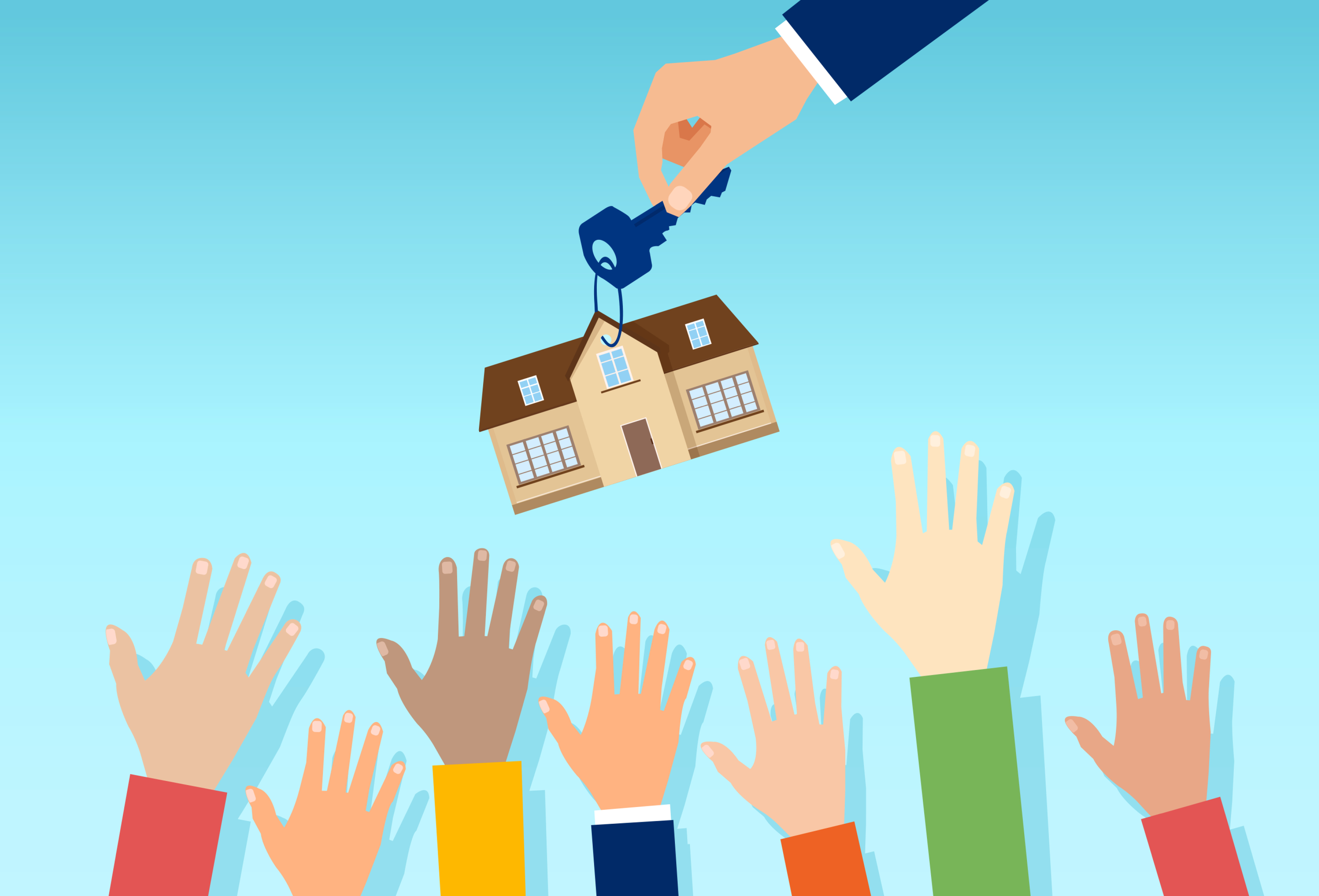 The ideal time to sell your house is when you are ready to sell, but savvy sellers know to target prime seasons when buyers are the most active. While seasonality trends are influenced by ZIP codes and time zones, June is a month of peak buyer activity across most US markets. With warming weather and another school year coming to a close, June is when many potential buyers are on the hunt for their next perfect home.
Research has shown timing and season to be a vital influence in the selling price and length of time on the market of homes.
While June is perhaps the best time to sell your house, it also depends on your market and your means. We recommend going with a great agent, but not paying the 2.5-3% commission, which we feel is excessive. That's why Home Bay partnered with Clever Real Estate. Clever is a free service that can match you with top performing, local agents who can sell your house for just a 1% fee!
🏅 The average Clever seller saves $9,000. Find out how much you can save with Clever today! 🏅
Research Says June is the Best Time to Sell Your House
According to a recent study by ATTOM Data Solutions, late spring and early summer months are, by far, the best times by far to put your house on the market. Analysis of 14.7 million home sales from 2011 to 2017 showed that 17 out of the 20 best days to put your house on the market fall in the months of May and June. Specifically, houses sold in June sold with 5.8% higher premiums compared with other months.
Zillow also recently revealed their research confirming this timeframe as the prime window in which to sell your home.
June is When Buyers are Shopping
This is the most logical reason to put your house on the market in June. All retail markets see a spike in sales when warmer weather hits, and real estate is no different. People are out and about, ready to make the move they've been dreaming of all winter. They're more likely to spend their Saturday driving around potential neighborhoods and popping into some open houses.
For areas that attract tourists, summer is also a peak season for selling real estate. Vacationers may find themselves enjoying your town so much, they want to invest in property there.
Weather Hits a Sweet Spot in June
June marks the official beginning of summer. While temperatures and weather patterns vary throughout the country, this month marks a particular sweet spot. National average temperatures are in the 70s and 80s during the day—pleasantly warm enough to venture outside, but not so hot that you're miserable without air conditioning. Fewer rainy days during this month creates optimal weather that allows you to show your home any time.
These ideal temperatures also help highlight the comfortability in your home. Being able to keep windows open to let the breeze pass through makes potential buyers see your home as energy efficient and idyllic.
Your Lawn Makes a Great First Impression
A well-kept lawn really makes the grass look greener to potential buyers! According to one survey, 94 percent of REALTORS® recommend that homeowners update their outdoor landscaping before putting a house on the market. Having a well-manicured lawn increases the curb appeal of your home and makes a positive first impression for potential buyers.
During the month of June, outdoor landscaping thrives. It's a time when many flowers blossom, and tree foliage is full, and grass is at its healthiest during this time. For those with a pool, backyard patio, or firepit, June weather highlights the benefits of your outdoor space much more than other seasons can.
Your Home May Get an Optimal Appraisal
The peak season for selling houses starts early April and lasts through the end of June. While it could be tempting to put your house on the market at the beginning of the season, the value of your home can go slightly up if you wait a bit.
The appraiser looks for data of comparable homes sold in your neighborhood. If several homes in your neighborhood were sold at a good price in April and early May, that data will be used in your favor. Take advantage of the market by waiting to sell later in the season and increase the listing price of your home.
If you want your house to sell for top dollar, don't just rely on the appraisal. A good real estate agent will help you sell your home for maximum value and negotiate you an offer that meets your needs.
We recommend our friends at Clever. Clever will match you top, local agents who can sell your house for just 1%! That's a fraction of the price of a traditional agent.
[object Object]
It's a Seller's Market
There's another advantage to being patient. Waiting until the end of the peak selling season means that fewer houses are on the market. This means it is a seller's market, and you have more bargaining power. The longer people are on the hunt for their "perfect house," the more likely they are to pay a premium. People are eager to seal the deal before summer comes to a close, and with fewer options, buyers are more likely to get into bidding wars.
This season not only helps your property shine, but it also falls in the window of time most convenient for people to make a move. For all these reasons, houses that sell in June statistically make more. The number one best day to sell your home all year is June 28, when sellers make an average of 9.1 percent above the market value.
June is When Neighborhoods Come Alive
The National Association of Realtors conducted a survey of what people prefer in the communities they choose to live in. A majority (60%) of participants indicated that they would prefer to live in mixed-use neighborhoods, with close access to parks, stores, and other businesses.
"People also put a high priority on walkability when they were asked to indicate the importance of 19 neighborhood characteristics when deciding where to live. Sidewalks and places to walk were rated either very important or somewhat important by 80 percent of survey participants."
Obviously, warm weather is a key component to factor into the walkability of a neighborhood. June is a prime month to show off all the fun things happening near your home.
You Have Time to Renovate
Many people do home improvement projects before putting their house on the market. Investing some money and elbow grease to declutter, deep clean, and invest in some small remodeling projects will make your home much more desirable to potential buyers. But it can be challenging to try and do these renovations during the cold winter months. So instead, why not give yourself some more time by setting the listing date in June.
There's Time to Move Due to Summer Break
June is a natural time to buy a house for families. May is hectic and jam-packed with end-of-school-year activities. Families looking to make a change often see June as the perfect time to buy a house. It gives them time to make a smooth transition during summer break without having to switch schools mid-year or be living out of boxes when the next school year hits. To get the most attention from family buyers, time your listing date and open houses to coincide with the end of the school year in your local community.
There's Lots of Natural Sunlight
One UK study asked 500 people aged 25-44 what they saw as fundamental features for comfortable family living. Guess what the number one priority was? Natural lighting. With summer solstice on June 21, June has the longest hours of daylight of the whole year, which means it's an ideal time to show off ample natural sunlight spilling into your home. Longer days means more opportunities to show your home to interested parties later in the day, and a higher chance of finding someone who will want to put an offer on your house.
There is certainly a strong case for June being the best time to sell your house Ultimately, while conditions of your local market will vary from the national average, the ideal time to sell is when you are ready.
When you ultimately decide to list your home, you should have a good real estate agent in your corner. Clever can help. Clever will match you with top local agents who can sell your home for just 1% or $3,000. The average Clever seller saves $9,000 — find out more today!
[object Object]
Related Reading
Interested in buying or selling?
We've improved the traditional real estate model with modern technology to cut costs, not quality.
Get started today
Posted in Selling a House