Is 2022 a Good Year to Buy or Sell in the California Housing Market?
Posted on July 14th, 2022
California Housing Market Stats | Average Home Price in California | Southern California | Central California | Northern California | When Will Prices Drop?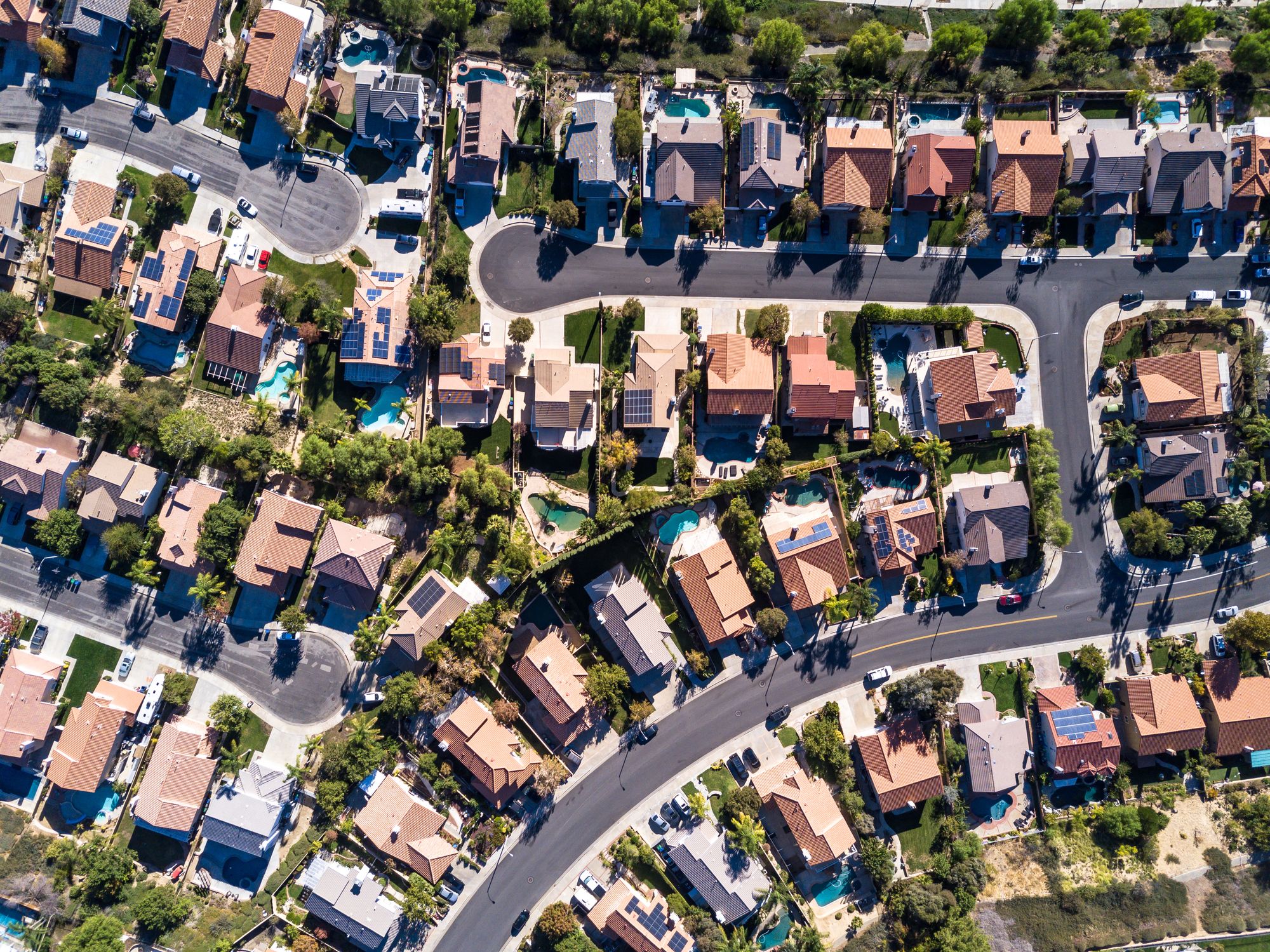 [object Object]
Halfway through 2022, home buyers and sellers in California are coming off a red-hot decade that has seen home values more than double, reaching some of the highest levels in the U.S.
But as mortgage rates have shot up at historic speed, many are wondering if home prices will continue to rise, level off, or even decline.
Will 2023 be a buyer's or seller's market? Should homeowners sell ASAP, or bet on the durability of the California market? Should buyers make competitive offers to buy in now, or bide their time in anticipation of a more affordable market in the near future?
Overall, the California market is strong, with high home values supported by a strong job market, and amenities like a favorable climate, world-class beaches and parks, and great schools. The state is an attractive destination for young families, retirees, and professionals of all ages.
While internet research is a great place to start, California real estate is changing fast, so it may not give you the most recent or in-depth picture of your local market.
If you're thinking about buying or selling in California soon, the best way to research your local market is to connect directly with an experienced local realtor. Our friends at Clever Real Estate can connect you with top agents in your area right now. Their concierge team will listen to your questions and interests, then match you with agents who can offer the information you're looking for.
And when you're ready to buy or sell, you'll save when you work with a Clever partner agent! Sellers pay just 1% in listing fees, saving you thousands of dollars! Plus, California home buyers are eligible for 0.5% cash back at closing!
🏡 Try Clever's free agent matching service today 🏡
Quick Stats: California Housing Market
[object Object]
According to the latest home sales data from the California Association of Realtors (C.A.R.), the number of home sales has been dropping across the state, while home prices have increased (often by double digits) in every region of the state. This reflects the national dynamic — demand is at an all-time high, while inventory is still very low.
After a decade-plus of steady home price gains, the market has reached the limits of affordability for many, and would-be buyers fatigued by bidding wars and competing with all-cash offers could very well be a factor in California's declining population.
Let's take a look at California's median home prices, rent prices, homes sold, real estate trends, and finally, what to expect for the 2022 housing market.
» Learn More: How Much Are Closing Costs in California (2022 Data)
What's the Average Price of a House in California?
According to Zillow, the median home price in California is $800,172, and has risen an impressive 18.5%, year-over-year.
However, one possible early sign of a cooling market can be found in the California Association of Realtors' sale-price-to-list-price ratio, which declined 0.5% year-over-year, and 0.8%, month-to-month, to 103.4%.
This means that while California buyers are still paying above list price for homes, they're paying slightly less than buyers were last month and last year – an indicator that the market is becoming slightly less competitive.
Homes Sold in California
In May 2022, California home sales dropped to the lowest levels in nearly two years – dipping below 400,000 sales.
At the same time, California home values hit an all-time high for the third month in a row. That steady rise in home prices was certainly a contributing factor to the decline in sales, as the price-per-square-foot in California reached $436, a record high.
Average Rent Prices in California
The average California renter pays $1,844 a month in rent, and the state has six of the ten most expensive U.S. metro markets for renters. California has the second-highest rent in the U.S., behind only Hawaii.
When home values are high, many would-be buyers are priced out of the market and must rent instead. So it's not surprising that California, home to some of the highest home values in the nation, would also have a very competitive rental market.
[object Object]
The Real Estate Market in Southern California
Los Angeles
In Los Angeles, the housing market is hot, and shows no sign of slowing. As of May 2022, the median home price was $1,050,000, and had increased 13.5% year over year.
The average days on market also declined significantly to 30 days from 37 a year before. Additionally, 2,197 Los Angeles homes sold in May 2022, compared to 2,699 the previous May.
All of these numbers paint a picture of a hypercompetitive market where demand remains high, but supply is constricted.
» Read More: The 9 Best Places to Live in Southern California
San Diego
In many ways, San Diego's housing market was a mirror image of the Los Angeles market. The median home value here is $916,000, and increased by an impressive 20.5%, year over year.
Homes are flying off the market almost as soon as they're listed; San Diego homes spent only 10 days on the market in May 2022, compared to an average of 9 days the previous May. The number of home sales declined by 15.9% year-over-year in San Diego to 1,298, compared to 1,544 in May 2021— a likely reflection of both rising mortgage rates and low supply.
» Read More: 6 Ways to Sell For More in the San Diego Real Estate Market
The Real Estate Market in Central California
Fresno
This is one of California's most affordable markets— the median home value here is only $385,000. That's less than half the statewide average, though prices are rising rapidly, increasing by 16.7% year over year.
The pace of sales here is brisk, though possibly slowing down, with homes selling after an average of only 10 days on the market in May 2022 – a slight increase from the previous year's 8 days on market.
Supply seems steadier here than in many other California markets, with 471 home sales in May 2022, a small decrease of 5.4% below the previous May's 498 sales.
Bakersfield
Bakersfield is another pocket of relative affordability in California.
While the city's median home value of $389,000 is slightly higher than the national median home value, it's less than half of California's statewide average. That affordability is even more impressive when you consider that home prices have shot up by 19.5%, year over year.
Homes in Bakersfield sell quickly, spending an average of only 10 days on the market, compared to an average 9 days the previous year. The number of home sales here is in significant decline, though, dropping by 15%, with 492 homes sold in May 2022, compared to 579 a year before.
The Real Estate Market in Northern California
San Francisco
San Francisco has become synonymous with skyrocketing home prices, and it's easy to see why; with a median home price of $1.5 million, this is one of the most expensive markets in the U.S.
If there's a silver lining, it looks as though home appreciation has slowed here, with home values rising only 4.1% year over year as demand cools at the top of the market. A big factor in the wider housing market's immediate future is whether demand cools at lower price points, too, or if buyer malaise is restricted to the upper levels of the market.
Homes sell slightly slower here than in other California markets, but that's likely due to higher prices. San Francisco homes spend an average of 16 days on market, a slight improvement over May 2021, when they sold after 18 days. The number of sales is slightly decreasing, from 682 in May 2021 to 646 in May 2022.
» Read More: 6 Ways to Sell for More Money in the Bay Area Real Estate Market
San Jose
Much like the adjacent San Francisco market, tech money has driven San Jose home values to astronomical levels. As of May 2022, the median home value in San Jose was $1.4 million.
Notably, prices here rose 15.1% year over year, exhibiting none of the slowdown seen in the similarly expensive San Francisco market.
Homes are selling faster in San Jose than in San Francisco, too, spending only 9 days on the market, down from an average of 10 days in 2021. Low supply could definitely be a factor here, as sales plummeted by 17.3%, year over year, from 920 in May 2021 to 761 in May 2022.
» Read More: The Top 5 Best Places to Live in Northern California
When Will House Prices Drop in California?
According to the CoreLogic Home Price forecast, the national pace of home price gains will cool slightly in 2022 and 2023, as sharply rising mortgage rates slows buyer demand. Note that they're not forecasting any decline in home values — their forecast predicts home appreciation of 5.6% in April 2023.
"With monthly mortgage expenses up about 50% from only a few months ago, fewer buyers are now competing for continually limited inventory," said Selma Hepp, Deputy Chief Economist for CoreLogic. "And while annual home price growth still exceeds 20%, we expect to see a rapid deceleration in the rate of growth over the coming year. Nevertheless, the normalization of overheated buying conditions should bring about more of a balance between buyers and sellers and a healthier overall housing market."
In California specifically, the California Association of Realtors (C.A.R.) issued a similar forecast, predicting that median home prices will increase by only 5.2% in 2022 after a red-hot 2021. C.A.R. attributes this to rising mortgage rates and migrations to more affordable markets enabled by remote work.
"A slight decline next year from the torrid sales pace of the past year-and-a-half will be a welcome relief to potential homebuyers who have been pushed out of the market due to high market competition and an extremely low level of homes available for sale," said C.A.R. President Dave Walsh.
That said, further increases in interest rates, undertaken to fight inflation, are a wild card for the housing market and the economy in general. If the U.S. economy enters a recession, which some experts consider likely, home values could be seriously affected.
[object Object]
Recommended Reading
FAQs About the California Housing Market
When will house prices drop in California?
Experts predict that home prices will increase at a significantly slower rate in the coming year, with a forecasted 5% price increase compared to last year's 18% increase. Buyers may start to see slightly more affordable home prices in California in the next year, but a lot depends on your location. Learn more about the housing market in each region of California.
How much do houses cost in California?
With a median home value of just over $800,000, California is one of the higher-priced markets in the U.S. However, there's a lot of variance within the state; in San Francisco, for example, the median home value is $1.65 million, while in the more reasonably-priced market of Fresno, the median home value is much closer to the national average, at a hair under $375,000. Learn more about real estate market trends in California.
Interested in buying or selling?
We've improved the traditional real estate model with modern technology to cut costs, not quality.
Get started today
Posted in Buying a House, Real Estate Trends, Selling a House