4 Types of Buyers to Expect at an Open House
Posted on June 24th, 2022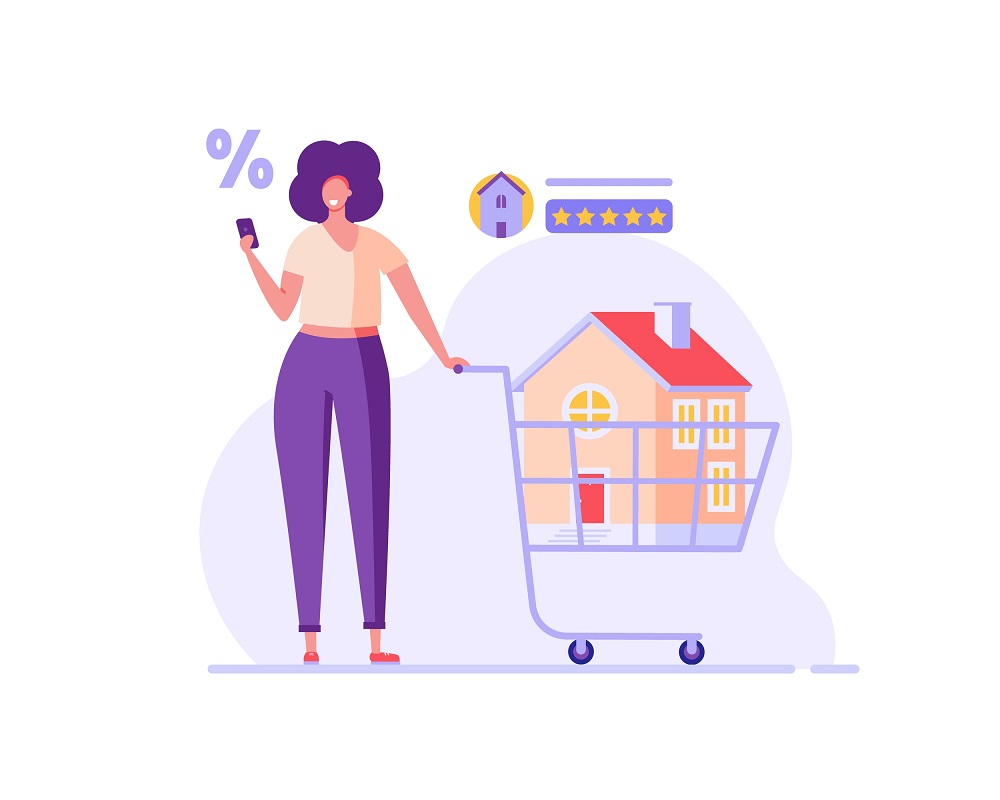 Whether you've never sold a home before or if you are a real estate mogul, most are familiar with this concept of opening up a home to welcome potential buyers. But not everyone knows what happens at an open house, or what to expect.
Open houses aren't necessary, although they may be able to help drum up interest in your home. Some agents like to hold open houses, while others may have another strategy to lure in potential buyers. If you're selling your home, we recommend interviewing two or three real estate agents and evaluating which one has the best marketing strategy.
To find the best agents near you, we recommend our friends at Clever Real Estate. Clever can match you with three highly qualified, local agents to vet and choose from. Best of all, Clever pre-negotiates a discounting listing fee of 1% or $3,000, which means you can save thousands on your home sale!
⭐The average Clever seller saves $9,000! Find out more today.⭐
If you do decide to host one, here's a sneak peak at what you can expect at an open house in the form of buyer types.
The Potential Buyer
For a home seller, this is the ideal person that the open house is held for. They have been pre-approved for a home loan and have already submitted offers on other homes. This person or persons are looking for the right combination of location, condition and price and are potentially ready to write an offer and a check.
Unfortunately, these attendees are not as common as sellers would expect or want. In reality, serious buyers who are ready to make a purchase would have most likely already toured the home privately with their buyer agent, before an open house brought in the rest of the neighborhood.
The Nearby (and Nosey) Neighbor
An open house serves as an open invitation to neighbors around the block. Neighbors are often curious as to how the seller's home compares to their own, along with how it is decorated and how their neighbor lives (especially if they've never been invited!).
Sometimes neighbors will visit an open house because they are considering selling their own home in the future and want to compare with a home in the neighborhood and size up the home at the asking price.
The Real Estate Agent
Why would real estate agents attend your open house? One of the primary reasons is to scope out potential properties for their buyer clients. This is especially true if their buyer clients are out of town and can't attend the open house themselves. This is assuming their clients didn't already see the house online and scheduled showings in advance.
Alternatively, the agent could be one of the agent candidates that the seller considered and then lost the listing to different agent. Agents often give tips and lists of suggestions to potential seller clients as an effort to win their business. An open house is their chance to anonymously view the property to see if the seller did actually employ any of their suggestions.
Finally, agents seek out open houses to build their own book of business. Since we know that potential buyers without agents and neighbors doing research for their own future sale are present, what better place than an open house to have casual conversations and discreetly hand out business cards!
When it comes time to make a home sale, real estate agents can be difficult to negotiate with if you don't have an agent. Don't let yourself get out-negotiated by a good buyer's agent — Clever can help. Clever can match you with top local agents who can sell your home for just 1%!
Serious about selling? You need an agent.
Our partners at Clever Real Estate can match you with top-rated agents near you. You'll get fantastic service AND pay just 1% in listing fees.
⭐Find out how much you can save with Clever!⭐
The Criminal
When hosting an open house be aware that you are opening your home up for literally anyone, and this can attract those who hope to take advantage of unsuspecting homeowners.
If you are holding an open house that you still reside in, be aware of valuables on display in the home. Theft may happen during the actual open house or your home may become the target of a future break in.
Opportunistic agents, scheming criminals and nosy neighbors are all likely to stop your open house by for their own personal gain. We hope there are more legitimate visitors than the former bunch at open houses, but the reality is, you just don't know who may be walking around your home and why they came.
Related Reading
Interested in buying or selling?
We've improved the traditional real estate model with modern technology to cut costs, not quality.
Get started today
Posted in Preparing to Sell Your Home, Selling a House