9 Best Companies for Low Commission Real Estate Agents
Posted on June 24th, 2022
Choosing a Low Commission Agent | Pros and Cons | The 6 Best Companies for Low Commission Agents | 3 Limited Service Low Commission Companies | Types of Low Commission Real Estate Agents | Alternatives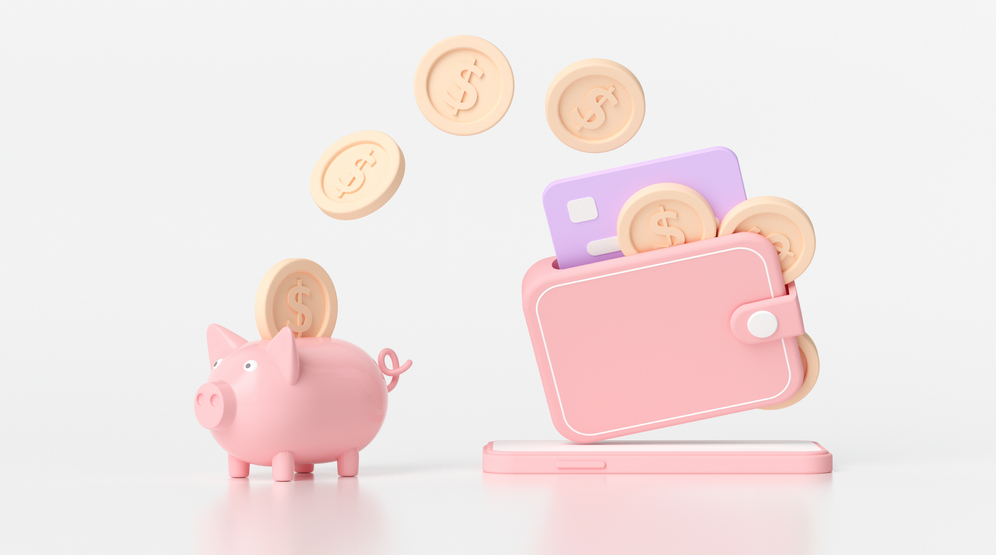 💸 What's the Average Real Estate Commission?
The average real estate commission in the U.S. is 5.5% in 2022. The buyer's and seller's agents split that to make 2.75% each for a sale.

But a low commission agent can charge as little as 1% to list your home. That's over $7,000 in savings on the median home price of $428,000.

Selling a house can be an overwhelming experience. A realtor can make the process easier to handle, but then they charge you a 3% commission fee. That adds up to tens of thousands of dollars, quickly chipping away at your potential proceeds from your home sale.
But what if you could get all the help from a realtor without the high price tag?
That's where low commission real estate companies come in. These companies offer lower commission rates that help you save thousands of dollars.
However, not all low commission companies are created equal. It's important to consider how companies manage to offer savings — and whether they're cutting corners or creating a win-win for agents and homeowners alike.
To help you navigate low commission real estate agents, we analyzed the nine most popular companies in the space. Read on to learn what you can expect — and how you can save thousands in fees!
9 Best Low Commission Real Estate Agents, At a Glance
Low Commission Real Estate Company


Listing Fee


Avg. Savings


Customer Satisfaction


1.0%


$9,000


✅


1.5%


$8,400


❌


2.0%


$3,750


❌


1.5%


$8,000


✅


1%


$7,125


✅


$5,000 flat fee


$7,000


✅


*Companies rated above 4.5 out of 5 stars in online customer reviews

Can You Really Save Money With a Low Commission Realtor?
When selling your house, commission fees from a traditional agent can take a big chunk out of your profits. But low commission agents help to keep more of that money in your pocket without sacrificing service or quality.
Agents from low commission real estate companies can offer a full range of services just like what you'd get with a traditional realtor.
The average listing fee is around 3%, but a low commission agent can charge just 1%. That gets you around $8,500 in savings on a $428,000 home!
Keep in mind: You'll still want to offer buyer's agent commission, which is typically 2-3% of your home's sale price. Skipping this can deter agents from showing your home to prospective buyers, since the agent wouldn't get paid for the sale!
How To Choose a Low Commission Real Estate Agent
The right real estate agent does more than just list your house. They work hard to market your home, negotiate with buyers and get the highest sale price, all while providing exceptional customer service and being a good match for your personality.
To find an agent that lives up to your expectations, we suggest working with a free agent matching service like our friends at Clever Real Estate.
Clever negotiates affordable listing fees with the best real estate agents in your area so you can focus on selling your home for top dollar. You'll get full service while paying just 1% in listing fees.
👋 Learn how much you can save today!
Pros and Cons of Low Real Estate Commission
✅ Pros


❌ Cons


Save thousands of dollars in listing fees
An MLS listing for your house
Professional photography
Negotiate with potential buyers
Handle closing documents

Some companies have hidden fees
You might receive limited service
Your house may sell for less money
Agent may not be available in your area
Top 6 Full-service Low Commission Real Estate Agents
1. Clever Real Estate
Our friends at Clever Real Estate are our top recommendation for low commission real estate agents.
We picked Clever for two reasons: It's the most affordable and offers the best support for most sellers. The company charges a listing fee of just 1%, which is one of the lowest commission fees of any full-service brokerage we found.
When you work with Clever, you get access to realtors throughout the U.S. from top brokerages like Keller Williams and Century 21. Each agent offers the same level of service you'd expect from a traditional realtor but for a much lower fee.
👍 Pros
Free, no-obligation matching with an agent in your area
Full service and support to sell your house
A low 1% fee (or flat $3,000 if the home is under $350,000)
👎Cons
Professional home staging and drone photography may cost extra
No guarantee you'll get matched with a specific brokerage company
Editor's Take: Clever is the best option for a full-service agent at a discount price. You get pre-negotiated low commission fees, paying just 1%. You also get to interview as many agents as you'd like until you find the right one, and there's no obligation — so it's risk-free.
👋 Meet top agents and save thousands!
2. Redfin
Redfin is a good choice for experienced sellers or those who want to be more hands-on. The company combines technology with a team approach, so you aren't paired with a dedicated agent.
The site advertises a low 1% commission fee — the same as Clever. But there's a catch: unless you turn around and buy a house with Redfin within a year after selling your home, you'll pay 1.5%. Redfin also has minimum fees, running as high as $7,000 in some markets.
👍 Pros
Low 1.5% listing fee
Premium placement on Redfin's mobile app
User-friendly seller dashboard
👎 Cons
Hidden fees can include minimum commissions in some areas
Professional staging is an added cost
Not available in all 50 states
Editor's Take: Redfin looks good at first glance. But its minimum fees and higher commission can turn the deal sour in a hurry. It might be a good choice if you're not a first-time seller and don't mind working with a team rather than a dedicated agent, but watch out for hidden fees. You could pay much more than you bargained for to sell your house.
3. Ideal Agent
Ideal Agent pre-negotiates a 2% listing fee, saving you money when selling your house. The company won't match you with just any agent — it's very selective in choosing the realtors it works with, so you can get matched with a top agent in your area.
👍 Pros
Pre-negotiated fees as low as 2%
Agents available nationwide
Service includes professional photos to market your house
👎 Cons
Double the cost of other quality low commission options
Video and aerial photography may cost additional fees
Matched to just one agent that might not be a good fit
Editor's Take: Ideal Agent claims to have agents available in all 50 states. Yet, its customer service representative wouldn't tell me where agents are located. This could be a problem if you live in a rural area or far outside of a big city — the agent you match with could be hundreds of miles away and not at all familiar with your neighborhood.
4. Prevu
Prevu Real Estate is a low commission company available in California, Washington, and a few select states in the northeastern U.S. It offers a 1.5% commission, but Prevu requires minimum commission fees in some areas.
👍 Pros
Low 1.5% commission for sellers
Homebuyers can get a rebate up to 2%
👎 Cons
Fees are subject to minimum commission rates
Available only in a few select states
Editor's Take: Prevu's 1.5% listing option might be worth it if you live in one of the company's limited service areas. But other low commission real estate agents can offer better service in more locations, giving you more bang for your buck if you go elsewhere.
5. SimpleShowing
SimpleShowing is a full-service brokerage company that offers low commission options for buyers and sellers in Florida, Georgia, and Texas. The company relies on technology to bring costs down, and it charges 1% commission for listing your home. But be aware that commission minimums exist in some markets, so you could pay a higher percentage to sell your house.
👍 Pros
1% listing fee
Full-service brokerage for sellers
👎 Cons
Available only in select cities in Florida, Georgia, and Texas
Minimum commissions could cost you more than 1%
Editor's Take: SimpleShowing offers similar services as other low-commission real estate companies, but you could end up paying higher fees thanks to minimum commissions in some areas. It also isn't available nationwide, so you may need to look at another company to list your house.
6. Houwzer
Houwzer puts a slightly different spin on their low commission agents. Rather than a percentage, Houwzer charges a flat fee of $5,000 for its services. However, you're also responsible for paying the buyer's agent commission, which could cost an extra 2.5% at closing.
👍 Pros
Pay a flat fee, so there are no surprise charges
Full-service (including a virtual tour of your house)
👎 Cons
A flat rate could cost you a higher percentage of your profits
Editor's Take: A flat fee is a nice idea because you know what to expect. The downside is that you could pay significantly more than other low-commission realtor sites. For example, a $5,000 flat fee for a house that sells for $200,000 works out to be 2.5% — a rate much higher than 1% commission companies like Clever.
3 Limited Service Real Estate Companies With Low Commission
Many low commission real estate companies provide full service just like you'd expect from a traditional realtor, but others offer limited support.
It could be a fine option if you don't mind a little DIY, have a flexible timeline, and your home is in a hot market.
⚡Quick Tip: Some of these options could cost as much as a full-service company. If that's the case, you don't want to shell out for limited service when you could get a full-service agent for the same price.

1. Trelora
Trelora offers a low 1% commission, which is on par with our top recommendations for full-service agents. But the company cuts corners when it comes to customer service. Compared to the average realtor, Trelora agents handle up to 20x more listings. You get support throughout the selling process, but the time and attention you get is limited.
2. Homie
As one of the cheapest real estate companies we reviewed, Homie charges a flat fee of $3,500 when you list. There are a few downsides to consider. For example, Homie agents won't show up in person for a pricing consultation, and it's only available in Utah, Phoenix, Las Vegas, Boise, and Denver.
3. Redefy
Another inexpensive limited service real estate company is Redefy. You'll pay a flat fee of $3,500 to get an in-home consultation, staging advice, and professional photography to sell your home. But you'll pay an upfront, non-refundable $500 fee — an odd request considering most companies don't charge any fees until your house sells.
What Are the Types of Low Commission Real Estate Agents?
A low commission real estate agent offers services at a discount. Often the company pre-negotiates fees with realtors to help home sellers save money. But the level of service you get can vary.
Low Commission Real Estate Agent vs. Traditional Agents
Traditional agents are what most people consider when thinking about buying or selling a house. Low commission real estate agents offer many of the same services but charge lower fees.
Low Commission Real Estate Agent vs. Flat Fee MLS
A flat fee MLS company will list your house on the Multiple Listing Service in your area, ensuring your home is seen by more buyers in less time. But that's where the service ends. Flat fee MLS companies don't help you market your home, manage paperwork, or negotiate offers.
Low Commission Real Estate Agents vs. Virtual Agents
Low commission agents generally offer more support compared to virtual agents. A virtual agent might meet you in person once, but they'll manage most communication and services by phone, email, or other electronic means.
Alternatives To Low Commission Real Estate Agents
While low commission brokerage companies help you keep more of the profits in your pocket and get many of the same services a traditional agent might offer, they aren't the only option. You might also consider:
For sale by owner (FSBO) offers a complete DIY approach to selling your house. You take care of everything from setting the sale price and marketing to juggling showings and negotiating offers. We don't recommend this option unless you have the time and experience to properly market and sell your home on your own.
Cash companies, often called "We Buy Houses" companies, give you a cash offer for your home. There's no listing it for sale or waiting for a buyer to come along. However, your home may sell for much less than fair market value.
iBuyers are a type of cash company. They offer cold-hard cash for your house and typically pay closer to fair market value. This option is usually available in select metro areas and may not be an option where you live.
Traditional real estate agents are often more familiar with your neighborhood, but charge much higher rates to sell your house compared to other options.
Don't Overspend On Real Estate Fees
Choosing a real estate agent is a big decision. If you aren't sure which method is best for you, consider choosing a low commission real estate company. It's a great "middle of the road" option that gives you the best of both worlds — full service to sell your house and lower fees than the average agent.
Our friends at Clever are here to help. The free service matches you with top agents in your local area, and you get the same high-level experience you'd expect from a traditional realtor. But the best part? You'll save up to 50% on commission fees.
👋 Get matched with top-rated agents and start saving today!
FAQs about Low Commission Real Estate Agents
Where Are the Best Low Commission Real Estate Agents?
We recommend choosing a low commission real estate company with agents available nationwide, like Clever Real Estate. The best low commission agents provide the same full-service experience you'd get from a standard agent while charging a fraction of the cost. Find the top low commission companies in your area!
What Is the Lowest Commission a Realtor Will Take?
Typically, real estate agents charge a 3% commission, which adds up to 6% total commission for the buyer's and seller's agents. However, you can find low commission realtors who charge as little as 1%. We found the best companies that help you find low commission agents — and which ones cut corners.
Are Low Commission Realtors Worth It?
Low commission realtors are definitely worth the discount price if you choose the right company. When you work with brands like Clever and Ideal Agent, you'll get a full-service experience while paying a much lower rate. However, other brands may offer minimal service with their discount price. Research the best low commission real estate brokerages to find one that meets your needs!
Interested in buying or selling?
We've improved the traditional real estate model with modern technology to cut costs, not quality.
Get started today
Posted in Selling a House