The 3 Best Discount Real Estate Brokers in 2022
How Much Can I Save? | How to Choose | Top 3 Discount Real Estate Brokers | 6 Additional Options | How It Works | Red Flags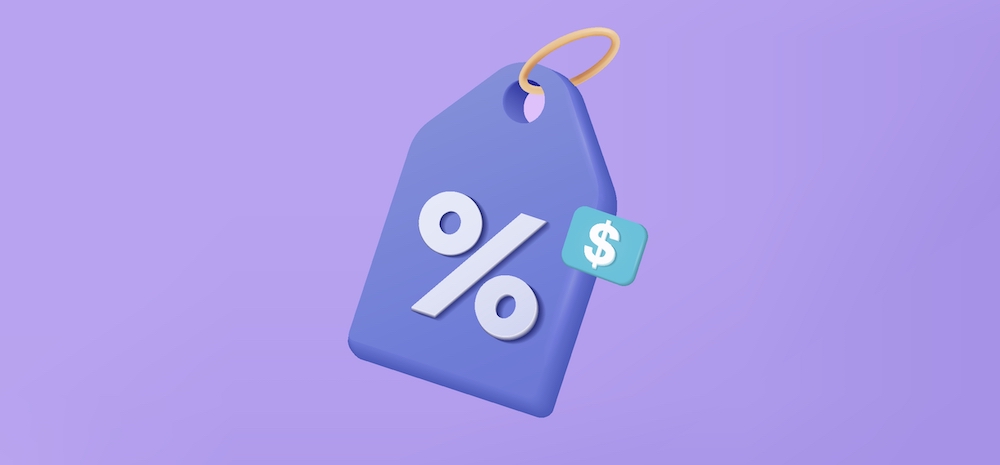 [object Object]
Between realtor commission, closing costs, and other fees, selling a home can cost you thousands of dollars.
Discount real estate brokers try to solve this challenge by offering major cost savings. Most offer built-in savings on listing fees — but there are different ways to arrive at these cost savings.
Ideally, you'll receive full service and get to choose from a variety of local real estate agents. However, some discount real estate brokers cut corners or operate at a massive scale that limits their ability to provide adequate customer service.
✅ Pros
You'll save thousands of dollars on real estate commission
You can easily connect with pre-vetted real estate agents
❌ Cons
You may receive less help with marketing your home
You may risk getting less personalized, dedicated customer service
To identify the best options, we considered how each company matches homeowners with agents, available services, and potential for savings. We also looked at each option's geographic availability, online reviews, and customer support options to help find top providers.
👉 Jump to: The 3 Best Discount Real Estate Brokers
How Much Can I Save With a Discount Real Estate Broker?
Your savings — and customer service — will vary depending on which discount real estate broker you choose. But in general, you can save up to 2% of the sale price.
Here's how the math breaks down:
Home sellers typically pay 5–6% in total realtor commissions
This total is split between the seller's agent (known as "listing fees") and the buyer's agent (known as "buyer's agent commission")
Discount real estate brokers offer reduced listing fees of 1–2.5%
So, how much can you save?
[object Object]
Note: Savings should only apply to listing fees, and you'll still want to offer a standard buyer's agent commission (BAC) from the sale proceeds. Without BAC, buyer's agents will have little or no incentive to show your home to their clients, since they wouldn't earn commission from the sale.
How to Choose a Discount Real Estate Broker
Before going with a discount real estate broker, there are four things you should consider: Fees, available services, quality of agent matching, and track record in your local area.
💰 Consider the Fees You'll Pay
Discount real estate brokers offer a range of pricing structures — so you'll want to choose a service that maximizes savings while still providing the full suite of services you want.
Most discount real estate brokers use one of three pricing structures:
Percentage: Percentage-based brokerages charge a discounted percentage of the total sale price — usually between 1% and 2%. As with other discounted services, sellers must pay the buyer's agent commission, but can still save thousands.
Flat Fee: Flat-fee brokerages charge a fixed rate for selling a house, often based on the home value or included services. This fee structure isn't based on the ultimate sale price, so they may charge part of it upfront to cover marketing and administrative costs.
Hybrid: Use of the hybrid model of real estate commissions varies by broker, but often involves charging a flat rate up to a certain sale price, and charging a percentage on homes sold for above that amount.
In general, percentage-based brokers generally provide the best selection of services for the value, but luxury homeowners can often save more by working with a flat-rate real estate agent.
✅ Available Services
If a discount real estate broker offers major savings, you'll need to know how they're able to cut costs.
Unfortunately, some discount brokers simply cut corners on customer service. It's common to encounter an online, team-based structure — which means you probably won't get much personalized service or work with a dedicated agent.
At a minimum, a discount real estate broker should provide basic listing and marketing services, as well as easily accessible customer service when you need it.
🤝 Quality of Agent Matching
Depending on the discount real estate broker you choose, you may be matched with a single agent, work with a team of in-house agents, or receive several options to choose from.
We always encourage home sellers to shop around — you should ideally be able to interview at least two to three agents so you can be sure you're getting the best fit.
📍 Local Experience and Track Record
The discount real estate broker you choose should be well-established in your local market.
If you have the opportunity to interview multiple agents, ask how much experience they have selling homes in your area. Also, find out how many homes each agent has sold and whether they have experience selling similar homes at your price point.
Top 3 Discount Real Estate Brokers
[object Object]
1. Clever Real Estate
[object Object]
Our friends at Clever Real Estate are our top pick for the best discount real estate brokers.
Clever offers low, pre-negotiated rates and relationships with top-rated brokerages. Their licensed concierge team matches homeowners with local real estate professionals from nationwide brokerages — like Keller Williams, Century 21, and RE/MAX — then lets them interview as many agents as necessary to find the right fit.
It's completely free and there's no obligation, so homeowners can walk away if they don't find a suitable match.
Sellers pay just 1% of the sale price, or $3,000 for homes that sell for less than $350,000 — lower than any other provider we reviewed. For example, you can save $10,000 on a $500,000 home sale, just by finding a full-service agent through Clever.
And, unlike some discount brokers, Clever's highly rated agents provide all the same services and personalized support available through traditional listing agreements.
👋 Start your real estate journey with Clever's free agent matches today!
2. Redfin
[object Object]
Redfin is a Seattle-based real estate brokerage that assists buyers and sellers in more than 80 U.S. markets. The company charges a 1.5% listing fee, but this rate falls to just 1% for customers who buy their next home with Redfin.
Listing fees are competitive, but Redfin differs from traditional brokerages because it uses a team-based model where homeowners work with multiple agents over the course of listing, marketing, and selling their house. This model also differs from other discount brokerages that connect homeowners with a single, dedicated real estate agent.
For some, this approach may be more efficient than working with a single agent — but it can get confusing. We recommend working with a broker that connects you with a dedicated agent, especially if it's your first time selling a home.
3. Ideal Agent
[object Object]
Ideal Agent is similar to Clever Real Estate, because it offers pre-negotiated realtor fees through partnerships with traditional agents. The brokerage is available nationwide and is highly rated across popular online review websites. Ideal Agent sellers are matched with a local agent, but still pay a 2% listing fee — twice that charged by Clever.
Ideal Agent's network of agents are experienced and carefully vetted to ensure high-quality services and a streamlined sale. However, the discount broker platform only connects users with a single real estate agent, whereas Clever lets homeowners interview multiple qualified agents.
Additional Discount Real Estate Brokers
[object Object]
How Do Discount Real Estate Brokers Work?
Discount real estate brokers provide listing services at a discounted rate that's less than the 3% charged by most traditional agents. Fee structures and services vary, but most discount realty services charge sellers a flat rate or a percentage between 1% and 2.5% of the sale amount.
Some brokers connect sellers with a single agent or use a team-based approach and assist clients entirely online or via telephone. Other, more comprehensive services — like our partners at Clever Real Estate — match homeowners with multiple local agents to interview.
The services offered by low-commission realty platforms also vary, and may be of lower quality than available through traditional agents. With some brokerages, sellers must forgo home staging, brochures, open houses, and the one-on-one attention available from dedicated agents.
On the other hand, the best discount real estate brokers typically offer support:
Setting a list price
Listing the home on the local MLS
Marketing the home
Scheduling open houses and individual showings
Negotiating a sale price
Drafting a contract and facilitating closing
Unfortunately, discount real estate brokers that offer a full range of services often cut costs in other ways. This may involve handling a larger volume of clients than smaller teams, or focusing on more cost-effective marketing strategies.
Some platforms upsell customers on in-house services like mortgage lending, title services, and insurance.
🚩 Red Flags to Consider When Comparing Discount Real Estate Brokers
❌ Upfront Fees
Real estate agents usually pay for upfront costs like marketing and listing fees out of pocket. If a discount real estate broker charges a fee before providing services — and before selling your home — it may be a sign of low quality services and low success rates. That said, some flat-fee discount brokerages charge a portion of their fee upfront to cover marketing and administrative costs.
❌ High Minimum Fees
Discount real estate brokers that charge high minimum fees may offer lower quality services while ultimately charging as much as you'd pay for a traditional agent. This is especially true for homes with lower market values. If a broker offers a 1% commission with a $5,000 minimum fee and you list your home for $200,000, you'll end up paying 2.5% in seller commissions — close the standard rate for a traditional agent.
❌ Limited Services
Some discount real estate brokers offer limited services in exchange for lower fees. If a broker won't list your home on the MLS, offer marketing services, or provide one-on-one support, it's likely not worth the perceived savings. Brokers that only offer services over the phone may also be a bad fit for homeowners who desire a traditional selling experience.
❌ Buyer Rebates With Restrictions
With a buyer rebate, the homebuyer receives a portion of the home purchase price as cash at closing. This type of rebate is legal in 42 states and the District of Columbia, but may be a red flag if the arrangement comes with unreasonable restrictions. For example, some brokerages reduce available savings for buyers who look at more than five houses before making a purchase.
[object Object]
Recommended Reading
FAQs
What is the best discount real estate broker?
At Home Bay, we recommend our partners at Clever Real Estate. Clever offers the best savings, while still matching you with top-rated real estate agents who offer full service. Other top discount real estate brokers include Redfin and Ideal Agent. Read our full rankings here.
How much can you save with a discount real estate broker?
Discount real estate brokers offer a range of pricing models and fees, but in general, you can expect to save 1-2% of your home's sale price. Find out which company offers the best savings and customer service.
Interested in buying or selling?
We've improved the traditional real estate model with modern technology to cut costs, not quality.
Get started today
Posted in Selling a House