UpNest Reviews: Can Home Sellers REALLY Save $8,000 on Commission?
What Is UpNest? | Is UpNest Legit? | UpNest Reviews | Home Seller Reviews | Home Buyer Reviews | How It Works | Fees | Home Buyer Rebates For Real Estate Agents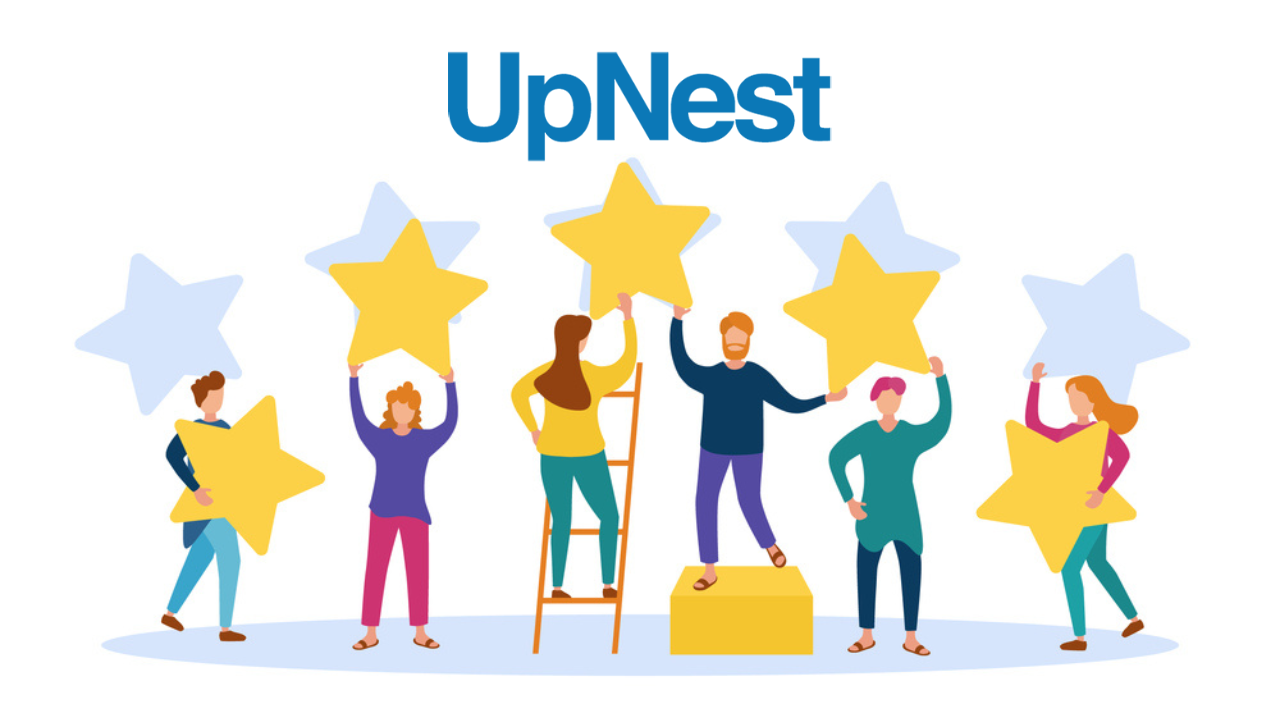 [object Object]
UpNest is an online real estate agent matching service that connects home buyers and sellers with local realtors.
Home buyers and sellers provide information about their needs, and agents compete for their business by providing proposals. In theory, this competition incentivizes realtors to offer savings and incentives.
UpNest claims that sellers save $8,000 on average — but savings are inconsistent between agents, and some agents don't offer any commission reductions or other savings of any kind.
That said, UpNest is free and consumers aren't obligated to use one of the proposed agents. This makes UpNest a low-risk way to meet agents in your area, as long as you aren't counting on the company's promised savings as a sure bet.
If saving on realtor commission is a priority for you, our friends at Clever Real Estate can help. Like UpNest, Clever is a free, no-obligation service that matches you with the best local real estate agents — with the key difference that Clever pre-negotiates savings on your behalf.
If you find a great agent through Clever, you'll pay just 1% in listing fees (a fraction of the 3% realtors traditionally charge). If you're buying a home, you'll be able to get up to 0.5% cash back after closing in most states.
Clever's real estate agents are pre-vetted and come from top-rated national brokers including Keller Williams, RE/MAX, and Coldwell Banker. 📥 Get personalized agent matches sent straight to your inbox today!
What Is UpNest?
Since 2013, UpNest has helped home buyers and sellers find experienced real estate agents in their area.
Once you submit your preferences online, UpNest finds agents that match your criteria. You'll receive three to five quotes from local real estate agents within 24 hours.
From there, you'll review the agents' qualifications, commission rates, free services, and reviews. You can choose to sign with an agent, or simply walk away, since there's no obligation.
The company primarily earns revenue by collecting referral fees from real estate agents in exchange for matching them with potential clients.
Is UpNest Legitimate?
UpNest is a legitimate real estate company that has an A+ rating from the Better Business Bureau (BBB).
While UpNest is a licensed broker in California and Indiana, its online platform does not provide traditional real estate broker services. UpNest's customer service representatives are not licensed in the real estate industry.
Instead, UpNest acts as an agent matching service that encourages competition among real estate agents — which can result in savings for home sellers and buyers in some cases.
Because UpNest's model allows agents to set their own commission rates, be aware that savings are not guaranteed. While UpNest advertises that the average user saves $8,000, commission discounts are inconsistent between agents and may not be offered at all.
[object Object]
UpNest Reviews From Recent Customers
[object Object]
UpNest has accumulated more than 4,500 reviews from customers across multipel platforms. Reviews generally skew positive, with a weighted average of 4.6 out of 5 stars.
UpNest Reviews From Home Sellers
[object Object]
Satisfied UpNest sellers love that the platform matches them with experienced local agents, something that is especially valuable for people selling a home out of state. Positive seller reviews also highlight that UpNest makes it easy to sell their home and find a new one to purchase with the profits.
Still, negative reviews touch on one of UpNest's downsides. The platform doesn't provide any broker services and takes a portion of the agent's commission. This can lead to dissatisfaction and reduced service quality among participating realtors and frustration from homeowners.
[object Object]
[object Object]
[object Object]
UpNest Reviews From Home Buyers
[object Object]
Buyers are generally pleased with the services offered through UpNest. Not only do reviewers find the agent matching process helpful, the quality of agents provided through UpNest also receive high marks.
There are, however, some concerns that agents offered via UpNest are often busy and may not have time to provide a one-on-one home buying experience. Some buyers also received an onslaught of unsolicited calls that felt spammy.
[object Object]
[object Object]
[object Object]
How Does UpNest Work?
UpNest matches buyers and sellers with local realtors by gathering basic information from the consumer and then finding relevant providers within its network of agents.
Follow the steps below to find and hire a real estate professional through UpNest.
Submit Your Information: Start by providing your location, and then follow the agent matching wizard to indicate whether you're buying or selling, your timeline, estimated price range, and other relevant details.
Receive Commission Quotes: UpNest sends up to five commission quotes that match your criteria within 24 hours.
Compare Proposals: Once you receive agent proposals, compare your options based on qualifications, services, commission rates, and reviews. Pay close attention to whether each agent actually offers commission discounts, rebates, or other savings.
Interview Top Agents: If there are multiple realtors who meet your needs, interview them to narrow it down to the best option. Keep in mind that it may be difficult to get in touch with — or find time to meet with — some of the agents.
Hire an Agent — or Walk Away: There is no obligation to use an agent recommended by UpNest. However, if you find a realtor who meets your needs, begin the home search or listing process.
UpNest Fees and Commissions
UpNest's agent matching service is free, with no hidden fees. But keep in mind that home sellers who hire an agent through UpNest will still be responsible for paying their agent's commission.
When a home buyer or seller sends UpNest their preferences, the platform compiles several competing proposals from local agents. Each proposal details available discounts or free services offered by the realtor — if any.
Some agents may offer discounted fees and other savings in their proposals, but these savings are not pre-negotiated by UpNest or guaranteed. Worse, some realtors are misleading or do not provide any discounts at all.
By contrast, our friends at Clever Real Estate offer a similar agent matching service and guaranteed, pre-negotiated savings on listing fees. If you find a seller's agent through Clever, you'll pay just 1% in listing fees (or a flat rate of $3,000 if your home sells for less than $350,000).
For a $400,000 home, you'd save $8,000 — just for finding the best full-service real estate agents near you through Clever!
👋 Get your free, no-obligation agent matches through Clever and compare to them UpNest today!
Does UpNest Provide Home Buyer Rebates?
If you live in a state where home buyer rebates are legal, UpNest guarantees a minimum rebate of $150.
🚨 Note: Eight states don't allow home buyer rebates. These include Alaska, Kansas, Louisiana, Mississippi, Missouri, Oklahoma, Oregon, and Tennessee.
In general, a home buyer rebate occurs when the buyer's agent shares a portion of their commission with the home buyer. Because UpNest's model pits agents against one another, some agents offer more generous rebates in an effort to win clients.
It's important to note that home buyer rebates are often applied to closing costs — so it's unusual to receive a cash payment, with no strings attached. If you receive UpNest's guaranteed rebate, it will arrive as an Amazon gift card.
By contrast, our friends at Clever Real Estate guarantee up to 0.5% cash back in the 41 states that allow rebates, as well as Washington, D.C. For a $400,000 home, that puts $2,000 back in your pocket! Best of all, you can receive Clever Cash Back as cash after closing — and you're free to spend or save it as you see fit.
[object Object]
UpNest for Real Estate Agents
UpNest maintains a qualified network of real estate agents by only charging agents for leads. Agents can join the partner agent network, sign a referral agreement, and then only pay an UpNest referral fee when a deal closes.
UpNest also lets real estate professionals include video greetings in client proposals to better showcase their skills and achievements.
Recommended Reading
FAQs
What is UpNest?
UpNest is a real estate company that matches home buyers and sellers with local real estate agents. The platform encourages agents to compete against one another for business, and some real estate agents may offer discounted rates as a result. However, UpNest doesn't guarantee savings. Learn how to find the best local real estate agents and save thousands on commission!
How much does UpNest cost?
UpNest offers a free, no-obligation service that allows home buyers and sellers to receive up to five proposals from local real estate agents. The company claims that home sellers save $8,000 on average — but savings are inconsistent between listing agents and some agents don't offer any savings at all. Learn more about UpNest fees, plus UpNest reviews from recent customers.
Interested in buying or selling?
We've improved the traditional real estate model with modern technology to cut costs, not quality.
Get started today
Posted in Buying a House, Selling a House