Read This BEFORE Your General Home Inspection
Posted on June 30th, 2022
General inspection cost | Home inspection checklist | What are home inspectors not allowed to do? | Mandatory repairs | Inspection contingencies | How to prepare for a general inspection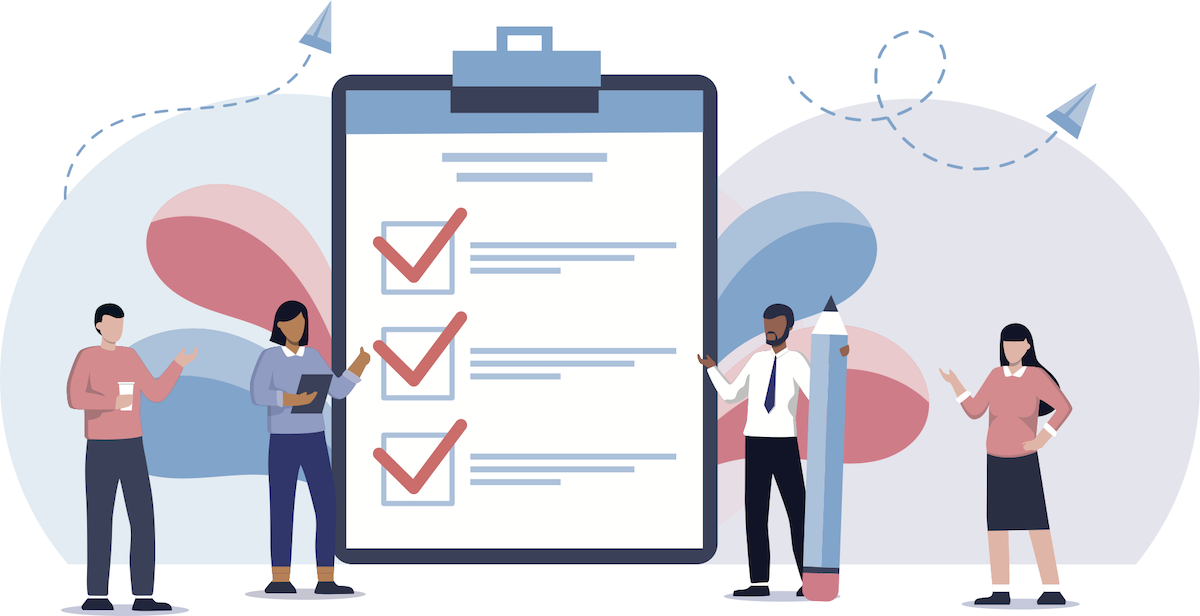 A general home inspection is conducted by a professional home inspector to evaluate the condition of your home. They'll closely examine the home's major systems, and identify any potential problem areas or needed repairs. A home inspection does not assess the value of the home— that's the home appraisal.
A home inspection usually takes 3-4 hours, though times can vary if you have a very large or very small home.
The home inspection is typically required by buyers and their lenders prior to closing escrow. A licensed home inspector will visually inspect your home, evaluating a long list of items.
Home inspections often spark negotiations that, at worst, can cause deals to fall apart. That's why you'll need a great real estate agent on your side! Our friends at Clever Real Estate personally match home buyers and sellers with qualified real estate agents from trusted brokerages like Keller Williams and RE/MAX.
You'll get the benefit of having an experienced negotiator while also saving thousands on commission! Sellers who list with Clever pay just 1% in listing fees and save an average of $9,600, while buyers in 42 states and Washington D.C. can get 0.5% cash back after closing.
👋 Meet your free agent matches today!
How Much Does A Home Inspection Cost?
A home inspection generally costs between $300-500, usually toward the lower end of that range; according to data from HomeAdvisor, the average cost of a home inspection in the U.S. is $338.
If the home being inspected is very large or very old, and needs extra attention, the inspection may cost more than average. There are also specialized inspections that look at issues like radon, mold, or termites, and cost extra.
The buyer pays for the home inspection, since their lender will use it to confirm the home is a solid investment.
Home Inspection Checklist ✅
During a general inspection, your buyer's inspector will typically evaluate the following areas:
[object Object]
What Are Home Inspectors Not Allowed to Do?
General inspections are visual only. That means the inspector is not allowed to break open walls or dig into yards.
Because of this, general home inspectors do not inspect the following items:
[object Object]
The General Inspection Report often references areas that are outside of the inspector's expertise. For example, it is common to see recommendations such as:
A licensed roofer should examine the roof
A licensed electrician should examine the electrical panel
A separate, specialized inspector should look for radon, asbestos, or lead
A separate, specialized inspector should look for termites and other pests
A separate, specialized inspector look for mold
The buyer schedules and pays for additional inspections if they decide any issue outlined on their general home inspection report is important enough to merit additional evaluation prior to agreeing to proceed with the sale.
What Fixes Are Mandatory After A Home Inspection?
Home inspectors typically find many items that are not up to best practices — even in new construction. The inspection may also show that older homes are not up to modern construction codes.
Sellers often feel that most items on the inspector's suggested "Fix It" list are unnecessary. Buyers often feel the opposite, and they insist that the items should all be remedied prior to closing.
Luckily, all the things that come up during an inspection are negotiable during the request for repair process.
The outcome is often dictated by who has leverage based on the state of the market. In a seller's market, sellers will often make only a handful of repairs — or they may refuse all the repairs. In a buyer's market, the reverse is true.
If you want to negotiate for the best possible terms in your next home sale or purchase, you'll need a qualified real estate agent on your side.
Our friends at Clever Real Estate have built a nationwide network of top-rated realtors from brokerages like RE/MAX and Coldwell Banker. You can connect with their licensed concierge team, then get personally matched with local agents who are a great fit for your specific needs.
Not only will you get great service, but you'll also save thousands, thanks to Clever's pre-negotiated commission rates! Sellers save an average of $9,600 by paying just 1% in listing fees, and buyers in 42 states and Washington D.C. can earn up to 0.5% cash back after closing.
[object Object]
What Is An Inspection Contingency?
An inspection contingency is a clause in the purchase agreement that gives the buyer the right to have a home inspection done. If problems are discovered, the inspection contingency gives them the power to negotiate repairs or, if the problems are serious enough, to walk away from the sale with no penalty.
What Is The Best Way To Prepare For An Inspection?
Savvy sellers conduct their general home inspection prior to listing their home or before entertaining offers. By doing so, the sellers have time to make any repairs they feel are necessary.
Sellers can also make the inspection report available to potential buyers and note that they have already fixed all the items they are willing to fix.
By doing so, buyers will be prompted to consider the cost of any additional repairs they feel are necessary and factor that cost into their offer price.
FAQs About General Home Inspections
How long does a home inspection take?
A general home inspection usually takes 3-4 hours, but it varies based on the size, age, and complexity of the home and property. Discover what inspectors look for with our home inspection checklist.
What do home inspectors look for?
Home inspectors look inside and outside your home for any issues with your home's windows, staircases, foundation, plumbing, electrical systems, and more. Learn more about what home inspectors do (and don't) check.
What is the best way to prepare for an inspection?
Before your inspection, it's a good idea to brush up on when your home's major systems were last maintained or repaired. Prepare for your general home inspection by reviewing a detailed home inspection checklist.
How much does a home inspection cost?
A general inspection typically costs $300-500, with the average cost of a home inspection in the U.S. setting buyers back $338. Learn how home inspection costs are determined.
Interested in buying or selling?
We've improved the traditional real estate model with modern technology to cut costs, not quality.
Get started today
Posted in Home Inspection, Selling a House