How to Dress Up Windows: Easy and Affordable Ways
Posted on September 13th, 2022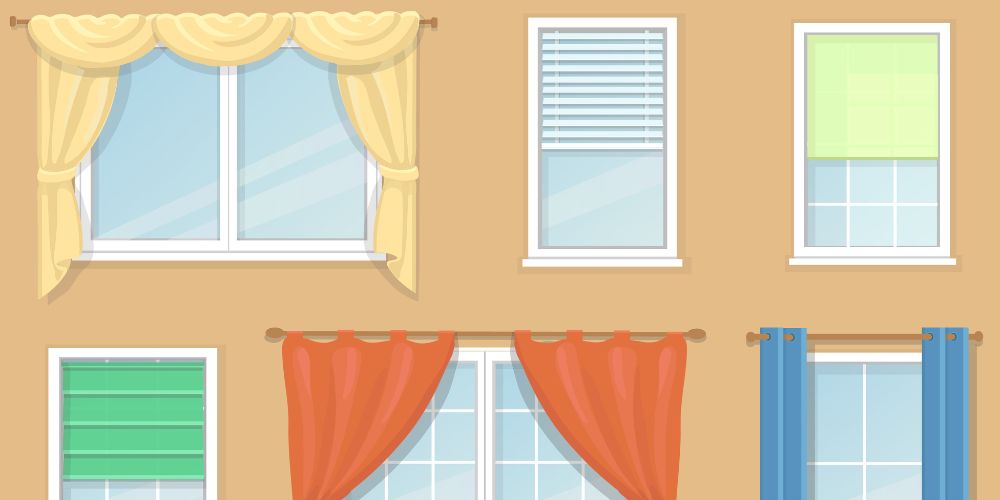 Disclaimer: We strive to provide objective, independent advice and reviews. When you decide to use a product or service we link to, we may earn a commission.
From blinds and shutters to drapes and shades, there are seemingly endless ways to dress up your windows. If you're on a budget, however, ordering custom window treatments may simply not be feasible. Fortunately, there are plenty of creative ways to dress up the windows in your home without spending a fortune in the process.
Layer Your Curtains
Curtains are among the least expensive types of window coverings you can buy, yet with so many different materials, lengths and styles to choose from, they're also one of the most versatile options as well. Take advantage of this by getting creative with curtains panels.

For example, consider giving your window treatments a fuller and more luxurious appearance by using several panels instead of just one or two. You may even consider mixing up the colors and patterns to create more visual interest. Another budget-friendly option is to install a set of sheer curtains behind any existing curtains to allow more natural light into the space without sacrificing privacy.
Need some assistance? Find help with your home projects at Taskrabbit.com
Add Charm With Accessories
Window accessories, such as curtain tie-backs, are also an affordable way to add both function and style to your windows. You can find curtain tie-backs in a variety of styles and materials, and they typically cost just a few bucks a piece. If you want to get really creative, you can even make your own curtain tie-backs using napkin holders or rings. These are a nice accessory because they allow you to easily secure curtains off to either side of the window when desired. At the same time, they add an elegant feel to any space and can be coordinated with your curtains for a beautiful look.
Try Decorative Window Clings
Not everybody loves curtains, and blinds can get expensive. If you're looking to dress up an otherwise plain window, consider shopping around for decorative window film or clings. They work by simply suctioning onto your existing window, and can easily be removed and used elsewhere if you decide to sell your home or to redecorate in the future. Talk about versatile!
Stained glass clings, which allow you to achieve the elegant, high-end look without the large price tag, are a popular choice – but there are lots of design options available. Check local home improvement stores and online retailers.
These are just a few creative yet extremely affordable ideas for sprucing up your home's windows. From layering curtains and installing unique tie-backs to shopping for beautiful window clings, these ideas prove you don't need to have a huge budget to transform your home.
Need some help? Find quick, local assistance with your home projects at Taskrabbit.com
Related Reading
Interested in buying or selling?
We've improved the traditional real estate model with modern technology to cut costs, not quality.
Get started today
Posted in Home Improvement, Interior Decorating