Can a Seller Refuse to Pay a Buyer's Agent? Learn Why It's a HUGE Mistake
Who pays realtor commission? | Can a seller refuse to pay a buyer's agent? | Why sellers pay buyer's agent commission | Who pays realtor commission in a FSBO sale? | How to negotiate realtor commission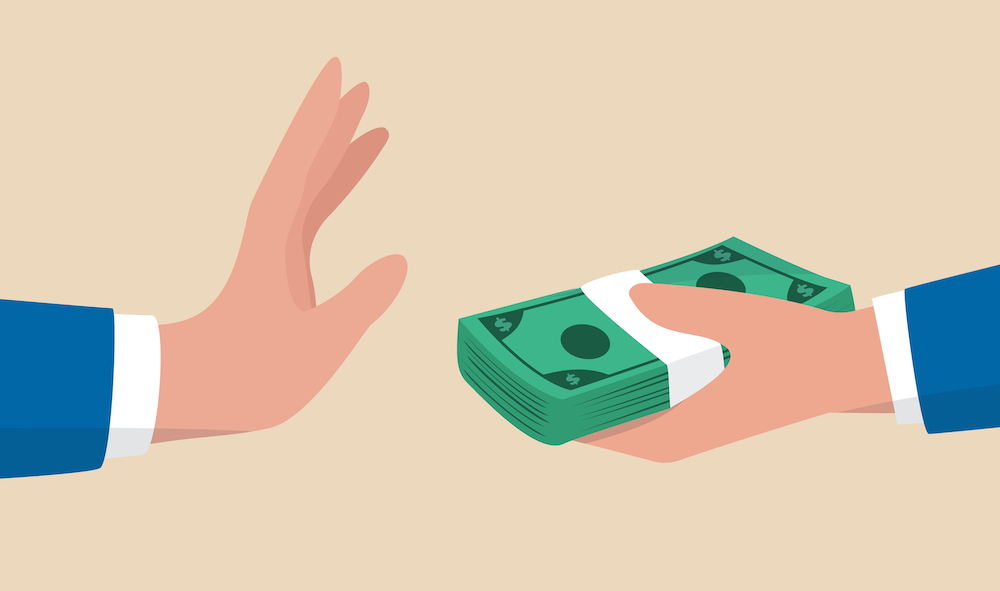 When you sell your house, realtor commission will make up one of your biggest expenses. Realtor commission traditionally costs around 5-6% of your sale proceeds — and it includes commission for both your real estate agent and the buyer's agent.
This system might seem strange at first glance, especially if you're worried about coping with the costs of selling your home. But for most home sellers, skipping buyer's agent commission isn't a viable way to cut costs.
Buyer's agent commission is essentially an incentive for real estate agents to show your home to their clients. Without it, you might seriously hurt your chances of getting offers for your home.
However, there are other, safer ways to save thousands on realtor commission, without putting your home sale at risk. Our friends at Clever Real Estate offer a free service that matches you with the best local real estate agents from Keller Williams, RE/MAX, and other national brokers — and they also negotiate major savings on your behalf.
If you find a great agent through Clever, you'll pay just 1% in listing fees — a fraction of the standard 3%. The average Clever seller saves $9,000 AND offers a full buyer's agent commission!
💰 Find out how much you can save today!
Who Pays Realtor Commissions?
Sellers typically pay all realtor commissions as part of their total closing costs.
The total of 5-6% commission is then split between the listing agent and the buyer's agent — who then split their commission with their brokers, pay back any upfront costs (e.g., marketing, signage, etc.), and finally take home a portion as their salary.
Keep in mind that most sellers build realtor commission into their listing price. This means that the cost is ultimately shared by the buyer who purchases the home.
🤔 Are There Any Exceptions?
In some informal transactions, a buyer might agree to pay their agent's commission. For example, if your aunt sells you her house for a sweet deal, you might be inclined to pay your own buyer's agent as a thank-you. However, this is uncommon!

Can a Seller Refuse to Pay a Buyer's Agent?
The simple answer is yes — you're not legally obligated to offer buyer's agent commission.
But you'll have to decide this up front and advertise it in your listing accordingly. Choosing not to offer buyer's agent commission may hurt your chances of finding a buyer, since agents will have no financial incentive to show your home to their clients.
Similarly, if a seller refuses to pay a buyer's agent at the outset of a purchase agreement, the deal might fall through. At the end of the day, buyers, sellers, and their agents must agree to the terms of a sale — and including negotiated commissions.
If you've already signed a purchase agreement and then refuse to honor the agreed-upon commission, you'll be in breach of contract. At this point, you may face legal consequences, as the aggrieved broker can take legal action against you for damages, or payment of the commission as required under the contract.
💰 Why Do Sellers Pay Buyer's Agent Commission? 💰
Sellers typically pay buyer's agent commissions because these agents bring potential buyers and ultimately help close the deal. Buyer's agent commission provides a financial incentive for realtors to show a home and engage in the transaction with the seller. Without buyer's agent commission, the buyer's agent would devote hours of work to the transaction without getting paid at all.
For that reason, many agents simply won't show homes to their clients if commission isn't included in the listing.

What Does a Buyer's Agent Do?
Buyer's agents are involved in the process from start to finish, including:
Identifying suitable properties
Scheduling and facilitating viewings
Writing and submitting an offer
Negotiating price and contingencies
Referring buyers to reputable local professionals (e.g., home inspectors and mortgage brokers)
Resolving issues based on due diligence findings
Guiding buyers through the closing process
Real estate agents do a lot for the buyer to ensure a smooth sale — and this benefits the seller as well.
Who Pays the Buyer's Agent If You Sell Your Home Without a Realtor?
If you sell your home without a realtor — also referred to as for sale by owner, or FSBO — you don't have to pay a listing agent commission.
However, FSBO sellers are still expected to pay a buyer's agent commission of around 3% of the total sale price. This is because the buyer's agent is responsible for bringing the buyer to the table and is, therefore, providing a service to both the buyer and the seller.
As with a traditional sale, you could decide to not offer a buyer's agent commission — but this isn't wise in the long run. Buyer's agents are the ones most likely to bring you buyers, and they will not be inclined to do so if they don't stand to earn a commission.
If you want to sell FSBO, include a 3% markup in the listing price to cover the buyer's agent commission.
» Learn: What Is the Average Realtor Commission? (2022 Data)
Can You Negotiate Realtor Commission?
Yes — but it's not easy to negotiate on your own.
It's always technically possible to negotiate realtor commission, but you'll have to make a compelling case. For example, some listing agents are willing to reduce their commission if they expect a quick sale, while others are willing to adjust commission if they can also represent the buyer (a practice known as dual agency, which isn't legal in all states).
The best way to negotiate realtor commission is by working with our friends at Clever Real Estate. Clever negotiates reduced listing fees on your behalf, so you'll pay just 1% instead of the average 3%. The average seller saves $9,000 on commission without having to negotiate!
👋 Start your real estate journey with Clever's licensed concierge team today!
Recommended Reading
FAQs
Can a seller refuse to pay a buyer's agent?
If you've already signed a purchase agreement, refusing to pay the commission you owe will result in legal trouble. And while you can technically refuse to offer buyer's agent commission in the first place, this will likely hurt your ability to attract buyers. Learn more.
How does the realtor get paid?
In a typical home sale, the seller pays both their real estate agent and the buyer's agent out of their proceeds from the sale. Realtor commission is the most significant closing cost sellers pay — but it's possible to negotiate. Learn how.
Interested in buying or selling?
We've improved the traditional real estate model with modern technology to cut costs, not quality.
Get started today
Posted in Selling a House