How to Negotiate in 3 Common Scenarios, According to Real Estate Experts
Posted on September 9th, 2022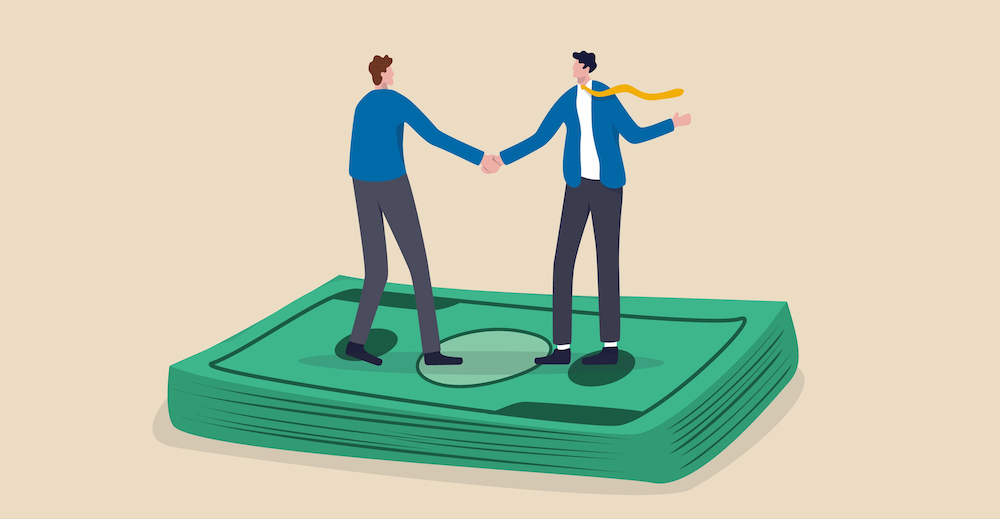 If you're ready to sell your home, you've probably already gathered information about what you need to do to make your house attractive to buyers.
But what you might not have prepared for are the negotiation tactics many buyers use in order to get you to reduce your sales price or to gain other concessions.
In 2022, our friends at the Clever Data Center investigated this common predicament. They found that 46% of homeowners don't feel comfortable negotiating, according to a survey of 1,000 homeowners.
If you're serious about getting the best deal for your home, you shouldn't go it alone. A qualified real estate agent can help protect your best interests at the negotiating table — whether that means getting the best price, selling on the right timeline, or protecting yourself with contingencies.
Still need to find a great realtor? Our friends at Clever Real Estate can help. They offer a free service that matches homeowners with top-rated agents nationwide. There's no obligation, and you can meet as many agents as you'd like until you find the perfect fit.
👋 Meet your free agent matches today!
When Buyers Prod to Identify the Lowest Possible Offer
If a buyer asks what you owe on your mortgage, you might wonder why. From your perspective, what you owe on your house and your selling price may have little to do with each other.
Home buyers ask this because they hope to find sellers that have quite a bit of equity in their house and are willing to make a quick sale — just to get out of the loan.
This question means the buyer is trying to find your bottom price and possibly, what your sense of urgency is.
The truth is that you might need to clear out your own mortgage rapidly. But buyers don't have to know that!
We recommend meeting this question with another question, or even with silence. If your refusal to directly answer this question loses the buyer, you probably wouldn't have been satisfied with the offer anyway.
When Buyers Try to Sneak in Last Minute Concessions
In some cases, a buyer will seem ready to close a deal — then set up a final meeting to throws in a number of additional requirements.
Don't get flustered by this negotiating tactic! You can protect yourself by thinking ahead and coming into your home sale knowing how you feel about common concessions, such as repairs or fixes from the general home inspection.
For example, a buyer might realize they want to ask about keeping the washer and dryer. If that's the situation, a small concession like that can go a long way in building goodwill with the buyer, so consider honoring their request.
But in other situations, buyers may try to get money for repairs or will ask for a larger discount on the home. Once again, you should prepare yourself for this possibility and make sure you've figured out your bottom line price.
If a buyer goes outside of your comfort zone, it's time to stand firm and tell them you're either going to go with their initial offer or you're done. The ball is in your court and you have every right to walk away. Sometimes even letting a buyer know that you would walk away if they aren't willing to compromise will be enough to get them to cave!
That said — negotiating can be uncomfortable, and many home sellers would rather entrust it to a pro.
Our friends at Clever can help you find a real estate agent who can confidently negotiate on your behalf. A good agent will understand your boundaries and what's reasonable in the current market, helping you avoid agreeing to things you later regret.
👋
Need a great agent?
Saving on realtor fees doesn't have to mean sacrificing service. If you're weighing your options for buying or selling a house, Clever Real Estate can help!
With our friends at Clever: 
✅ You'll only pay $3,000 or 1% to list your home 
✅ In eligible states, you'll get 0.5% cash back when you buy a home 
✅ You'll work with a full-service realtor from a top broker, like RE/MAX or Keller Williams 
Find a top local agent today!
Recommended Reading
Interested in buying or selling?
We've improved the traditional real estate model with modern technology to cut costs, not quality.
Get started today
Posted in Buying a House, Real Estate Negotiations