Is Helping Hands Moving Utah's Best Mover?
Posted on January 25th, 2023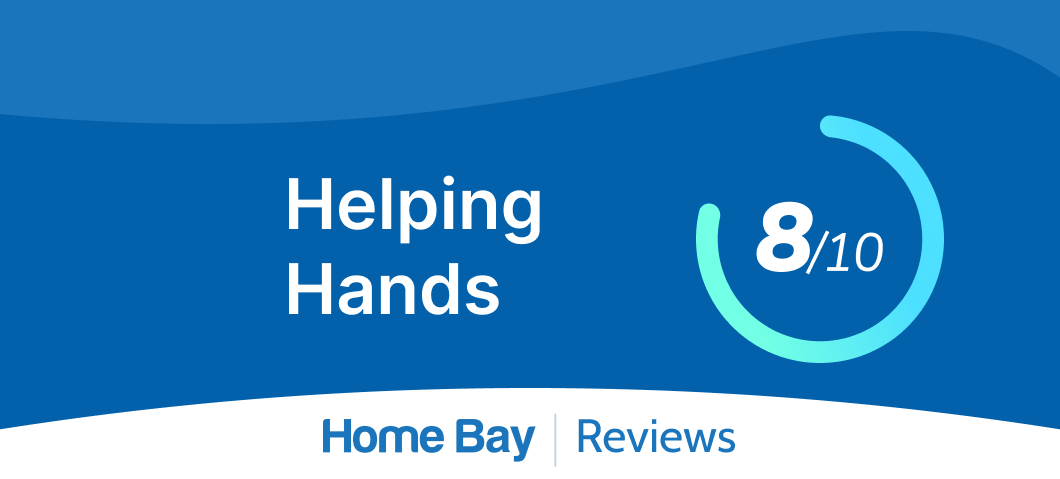 Value | Customer Experience | Credibility | About Helping Hands Moving | How We Researched | FAQ
When you work with one of our affiliate partners, we may earn a small commission. However, our reviews are based on objective research.
Helping Hands Moving is a full-service moving company in Utah. This locally owned and operated business offers relocation throughout the state. We did a deep dive to see how it compares to similar moving options.
Overall Score: 8/10
Value: 7/10 — Helping Hands Moving's pricing seems in line with statewide averages. Pricing is hourly and based on location, desired service level, and current gas prices.
Customer experience: 8/10 — Helping Hands has solid customer ratings and a 100% response rate for official complaints.
Credibility: 9/10 — Helping Hands Moving is registered and licensed in Utah. Despite one official Better Business Bureau (BBB) complaint, the company has an A+ rating.
Bottom line: Helping Hands is a solid choice for local and intrastate Utah relocations. This business has mostly positive reviews. Negative feedback includes common moving complaints, like damage and poor communication.
Most customers seem happy with Helping Hand's hourly pricing structure and range of insurance options. But it might be more expensive if you're in a rural area.
🚚 Ready to get moving? Talk to a moving expert, get personalized recommendations and the most competitive rates. It's 100% free, with no obligation. Get started!
Helping Hands Moving Company: In-depth Breakdown
Value
📊
Our rating: 7/10
Well priced for local moves.
Extra fees for services like packing/unpacking.
Our research suggests that Helping Hands Movers offers solid value. Its prices are in line with industry standards.
A local move with three movers typically costs between $75 and $150 per hour, according to HomeAdvisor. Helping Hands' prices for three movers in Salt Lake County is between $115 and $130.
The actual cost of Helping Hands moving service depends on location, gas prices, and level of service. That means it might not offer the same value for rural Utah residents or anyone moving across the state.
You can also pay for extra services like packing, unpacking, furniture rearranging, and extra damage protection. Call Helping Hands for an accurate hourly moving quote.
⚡️Quick tip: Moving quotes are usually case specific, so what you see advertised on company websites isn't always what you get. Request a free quote today!
Customer Experience
📊
Our rating: 8/10
Overall, feedback from customers is positive.
The company responds quickly to any complaints.
Helping Hands Movers offers a solid Utah moving experience, according to most customer reviews.
We looked over 1,300 Google reviews for all three locations and calculated an average of 4.8 out of 5 stars. Yelp reviewers gave a weighted average of 3 out of 5.
Negative customer feedback mentions poor communication and damaged items. Most relocation companies get similar complaints from time to time.
We did find a Better Business Bureau (BBB) complaint about a pricing issue in 2020, but the company has a 100% response rate and has an A+ rating.
Everyone's moving expectations and needs are different. But we're confident most Utahns will have a good experience with Helping Hands.
Credibility
📊
Our rating: 9/10
Active D.O.T. number and insurance.
Transparent about insurance coverage.
No formal complaints in the National Consumer Complaint Database.
Helping Hands Moving is a legitimate Utah relocation company. It's registered with the U.S. Department of Transportation (U.S. DOT) and licensed in Utah. According to the company website, basic liability coverage is built into all moving service quotes.
A few negative reviews on Yelp and Google mention damaged items. But Helping Hands clearly outlines what's covered (and what isn't) on its website. It also offers full-coverage insurance before the move for those who want additional peace of mind.
We also didn't find any red flags in public safety records or the National Consumer Complaint Database.
About Helping Hands Moving and Maids
Helping Hands Moving and Maids offers local and intrastate Utah relocation services. It was founded in 2006 and has locations in Salt Lake City, Provo, and Sandy.
Methodology
We looked at Helping Hands Utah based on customer reviews, Federal Motor Carrier Safety Administration and State of Utah records, and other public information. Then we compared that data with public information for other similar moving companies.
Learn more about Home Bay's editorial policy.
FAQ
To contact Helping Hands Movers, call the location nearest you.
Sandy, Utah: (801) 562-0093

Provo, Utah: (801) 735-4144

Salt Lake City, Utah: (801) 809-7800
Related Reading
Interested in buying or selling?
We've improved the traditional real estate model with modern technology to cut costs, not quality.
Get started today
Posted in Moving