Is PDX Movers A Good Choice?
Posted on January 20th, 2023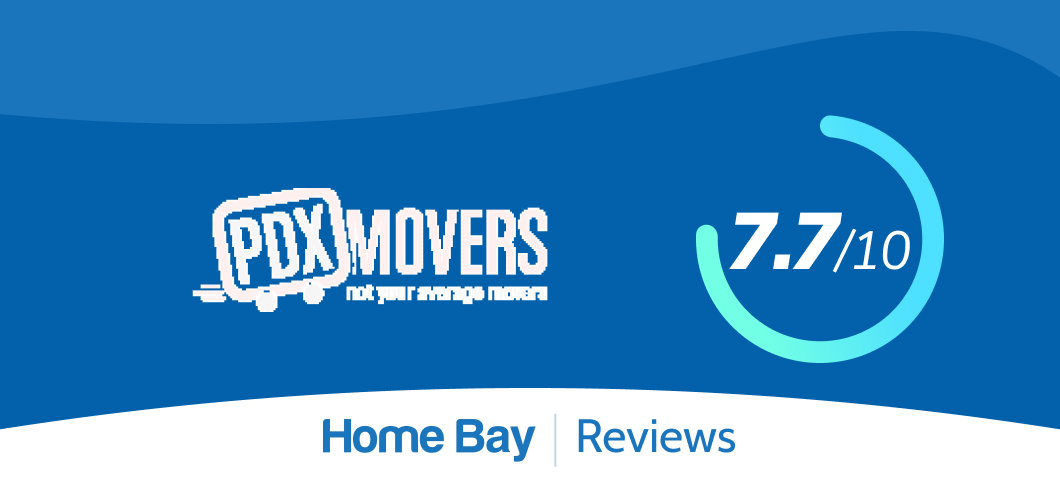 Value | Customer Experience | Credibility | About PDX Movers | How We Researched | FAQ
When you work with one of our affiliate partners, we may earn a small commission. However, our reviews are based on objective research.
PDX Movers is a full-service moving and storage company in Tualatin, Oregon.
The company offers local and long-distance relocation services in the Portland area. We did a deep dive and found that PDX Movers is a decent option compared to other movers in the area. Here's why.
Overall Score: 7.7/10
Value: 8/10 — PDX Movers' rates are about average for the Portland area. Like most companies, the pricing depends on the distance of the move.
Customer experience: 7/10 — The company has excellent ratings across most review sites, but it does have two formal complaints within the last three years.
Credibility: 8/10 — PDX Movers is fully licensed, compliant, and insured. It also has zero complaints on the National Consumer Complaint Database (NCCD).
Bottom line: PDX Movers is a solid choice if you're moving in or near Portland, Oregon. Its reviews on Google and Yelp are almost all positive.
It received two official complaints on the Better Business Bureau (BBB) site, but the company responded to both and has an A+ rating.
PDX Movers' rates are in line with local competitors. It's honestly hard to tell if this company is the best choice for interstate or cross-country moves because the pricing varies so much.
🚚 Ready to get moving? Talk to a moving expert, get personalized recommendations and the most competitive rates. It's 100% free, with no obligation. Get started.
PDX Movers: In-depth Breakdown
Value: 8/10
We haven't been able to get a custom moving quote from PDX Movers yet, but its value and prices seem to be standard for the industry. So a local move with PDX Movers will probably cost around $2,075 (the Portland area average, according to HomeAdvisor).
The actual cost of PDX Movers will depend on whether your move is local or long distance (more than 50 to 100 miles, according to the company). Like most movers, PDX Movers' prices depend on how far you're moving, how much stuff you're moving, and what level of service you need.
For example, if you need help with packing and storage, you can pay PDX Movers more to handle it for you.
Just put in how many movers and trucks you think you'll need and the company's website will generate an estimate for the hourly rates. But if you want an official, accurate moving quote, you'll need to call the company directly.
⚡️Quick tip: Moving quotes are usually case specific, so what you see advertised on company websites isn't always what you get. Request a free quote today!
Customer Experience: 7/10
Customers seem to have pretty good experiences with PDX Movers, based on its reviews.
PDX Movers has 4.8 out of 5 stars on Google, based on nearly 600 reviews. It also has a 4.5 out of 5 Yelp rating.
The negative customer reviews about PDX Movers didn't focus on any issue in particular. Most of them were typical of complaints for most review companies: damaged items, inaccurate estimates, and delays.
We found two formal complaints on BBB. But the company responded to both and has still kept its A+ rating.
Credibility: 8/10
PDX Movers is a credible and licensed moving and storage company. It's registered with the U.S. Department of Transportation (U.S. DOT) and has active insurance.
The U.S. DOT records from the past two years show one nonfatal crash that didn't require towing, which is typical for the industry.
We couldn't find any formal complaints against PDX Movers in the National Consumer Complaint Database (NCCDB), so your stuff should be safe with this company.
About PDX Movers
PDX Movers offers local and long-distance relocation services to or from the Portland, Oregon, area.
| | |
| --- | --- |
| | |
| | |
| | |
| | Local and long-distance moves |
How We Researched
We reviewed PDX Movers based on customer reviews, Federal Motor Carrier Safety Administration records, and other public information.
To rate value, customer experience, and credibility accurately, we also compared PDX Movers to other competitor moving companies.
FAQ
Related Reading
Interested in buying or selling?
We've improved the traditional real estate model with modern technology to cut costs, not quality.
Get started today
Posted in Moving