How to Successfully Buy a Preforeclosure Home (5 Expert Tips!)
Posted on June 24th, 2022
What Is Preforelcosure? | How to Buy | Financing Options | Risks | Preforeclosure Homes Near Me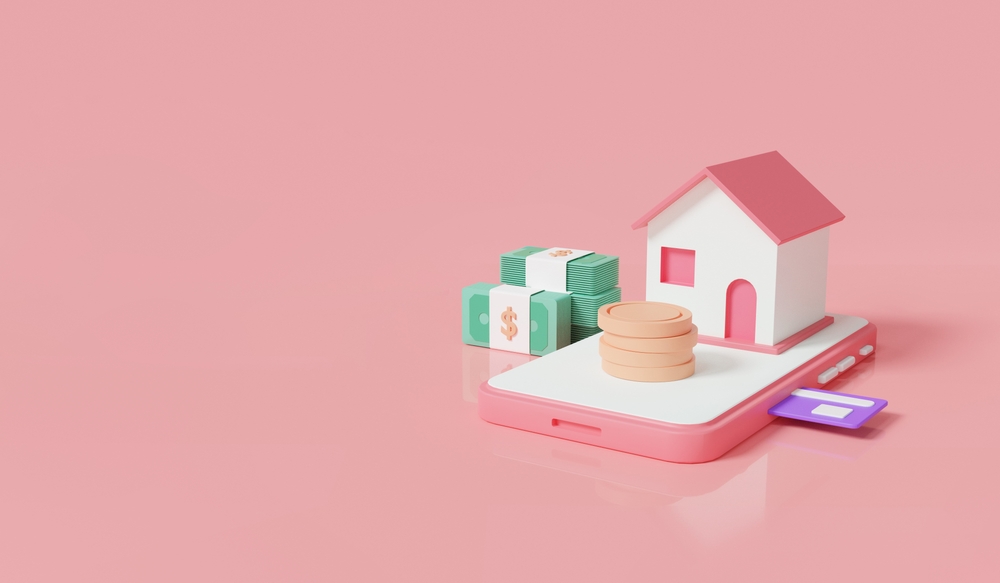 We strive to provide objective, independent advice and reviews. When you decide to use a product or service we link to, we may earn a commission.
Preforeclosures offer investors a limited opportunity to step in and purchase a property at a dramatically reduced rate. Preforeclosure can be a scary time for a homeowner, but when a quick sale becomes the best option, investors can take advantage of the opportunity.
While the number of foreclosed properties dipped to some of the lowest lows during the pandemic in 2021, foreclosures are on the rise again. Foreclosure filings — including default notices, scheduled auctions or bank repossessions — are up 160% over last year. This means more options for savvy investors.
But if you're a first time investor, you must be careful. Rules and regulations about how to buy a preforeclosed property can vary by state, and deals you make with the homeowner may not be valid.
The key is understanding the different foreclosure stages, understanding when you can jump in to make an offer, and how to get financing.
In this article, we break down the foreclosure process, the risks of buying a home in this process, and how to find preforeclosure homes near you.
[object Object]
Our friends at Clever Real Estate can match you with a top agent in the area you're looking to invest – plus you may be eligible for 0.5% cash back when you close! That's $2,000 on a $400,000 home purchase, just for finding your agent through Clever.
Interview as many agents as you like from trusted brokerages such as Keller Williams, Coldwell Banker, and RE/MAX!
💰 Match with local agents and save!
What Is Preforeclosure
Preforeclosure is the first step a lender takes on a defaulted loan. When a homeowner doesn't make a mortgage payment, their loan can go into default – and the foreclosure process begins.
A preforeclosure is different from a short sale or full-out foreclosure. There are three main stages of foreclosure, each with a slightly different process for investors looking to buy.
[object Object]
Losing one's home is emotionally and financially devastating, but it's also a window of opportunity for investors to buy property at lower prices. Whether you buy from a homeowner or their lender in these situations, they tend to be highly motivated to sell quickly.
Can You Buy Preforeclosure Homes?
Yes, you can buy preforeclosure homes. Investors are typically in line to buy preforeclosures, but anyone with the right funding and patience can buy them.
There's just one catch: state laws can limit what homeowners can do during the foreclosure process. You might make a deal with the homeowner to buy a preforeclosure home, only to later discover it isn't legally binding.
You'll need to do additional research about your state's foreclosure laws. We recommend working with a real estate agent — they'll understand the standard processes mandated by your state and the risks involved at each step.
[object Object]
5 Ways to Buy a Preforeclosure House
Foreclosure happens in stages. How you buy a preforeclosure – and who you buy from – depends on where the property is in the process.
1. Buying a Preforeclosure Home
To buy a preforeclosure property, you'll need some insider knowledge. You won't likely find preforeclosure listings on typical home advertising platforms, but you can contact the homeowner directly to make an offer and ask if they're willing to sell.
» Jump to: How to Find Preforeclosure Properties Near Me
If a homeowner receives a notice of default, their property is in preforeclosure. They can make up the mortgage payments or choose to sell the property quickly. Preforeclosure properties are not necessarily for sale unless the owner makes the decision to sell.
Hiring an agent who's familiar with the preforeclosure market can help. There are also tools like Deal Machine that provide you data on homes that are in default and sources owner contact info so you make an offer directly.
[object Object]
2. Buying Through a Short Sale
Buying a short sale property is similar to a traditional real estate deal. However, it can be more time consuming with some additional steps due to the lender's involvement.
A short sale is when a preforeclosure home is listed for sale. The owner's lender has accepted a lower payoff amount to settle the loan, and they're looking to sell quickly to recoup their losses. You can often get a short sale home for a discount because the lender has agreed to accept a price that's less than the mortgage balance on the property.
The owner works to sell the home, but the lender is responsible for selecting an offer and negotiating. As a buyer, you'll need to coordinate with both the owner and the lender.
3. Buying at Auction
Buying a foreclosed home at a real estate auction typically requires you to have cash on hand to pay for it. It's also risky. The home may come with a lien on its title or require expensive repairs. It might also be worth less than you paid — auction sales don't always give you the chance to order an appraisal.
When a home reaches the auction stage, the lender foreclosed on the property and took back ownership. In this scenario, you'll buy directly from the lender who now owns the property.
[object Object]
4. Buying From the Bank
You can buy properties from the bank after the foreclosure process is complete. Bank-owned properties are typically listed on the MLS, and you might notice the term REO in the home listing, which stands for "real estate owned."
Banks usually hire real estate agents to put property on the market. It's a safer bet than an auction because banks typically clear any property liens, but you may have more competition as other investors are looking to buy the property, too.
5. Buying Government-Owned Properties
Like bank-owned properties, governments can own foreclosure properties, too. It usually happens when the owners default on a government-backed mortgage, like an FHA loan. You may have to submit an offer or bid before looking at or inspecting a government-owned house, making it more risky.
Financing Options for Preforeclosure Homes
Cash is a quick and common way to buy a preforeclosure house. But many investors require financing to buy a home.
Keep in mind that a few financing options might be off the table. For example, foreclosed homes may have significant damage that doesn't meet standard FHA property requirements.
But you could get approved for other mortgage programs, such as:
You may have to meet minimum credit requirements and other criteria to get approved. Shop around to compare terms and conditions from multiple lenders.
Risks of Buying Foreclosed or Preforeclosure Homes
Buying a foreclosed home is notably risky. But why? Some potential drawbacks include:
[object Object]
Expert Tip: The best option for avoiding risk? Drive to the properties you're considering to see the neighborhood and condition for yourself.
How to Find Preforeclosures Near Me
Preforeclosures aren't usually listed for sale, so you'll have to get creative to find them.
We recommend:
Visiting the county court office to search for notices of default on properties
Searching online records from the county treasurer's office
Reviewing legal notices listed in local newspapers and journals
Inquiring with real estate agents familiar with the preforeclosure market
If you find a property with a notice of default, record the address and the name of the owner and kindly leave a note at their home letting them know of your interest. Alternatively, you can have your real estate agent reach out to the owner.
From there, you'll find out if the owner is willing to sell and learn more about the state of the home.
Preforeclosure property purchases can be highly lucrative for investors. Depending on where you live, you'll need to adhere to local laws and protocols for making offers and purchasing preforeclosures.
That's why we highly recommend working with a real estate agent. Our friends at Clever can connect you with top local agents who are experienced in preforeclosure deals.
The best part? Buyers who find an agent with Clever may be eligible for 0.5% cash back after closing! That's extra cash in your pocket to use for repairs, renovations or closing costs.
[object Object]
FAQs About Preforeclosure
What does it mean when a house is in preforeclosure?
A house goes into preforeclosure when a homeowner fails to make mortgage payments and receives a notice of default. The owner can make up the mortgage payments or choose to sell the property quickly. Preforeclosure is the first step in the foreclosure process. Learn more about the stages of foreclosure.
How do I find preforeclosures near me?
Preforeclosures aren't usually listed for sale, so you'll have to put in some effort to find them. Head to your local county court office to search for notices of default on properties, or look through online records from the county treasurer's office. Another option is to work with a realtor who's familiar with the preforeclosure market. Learn more about how to buy preforeclosure homes.
Interested in buying or selling?
We've improved the traditional real estate model with modern technology to cut costs, not quality.
Get started today
Posted in Buying a House, Real Estate Investing