The 14 Best Proof of Income Documents for Renters and Home Buyers
Posted on September 15th, 2022
How to Prove Your Income | Examples of Proof of Income Documents | Proof of Income for Renters | Proof of Income for Home Buyers | Proof of Income Documents for Self-Employed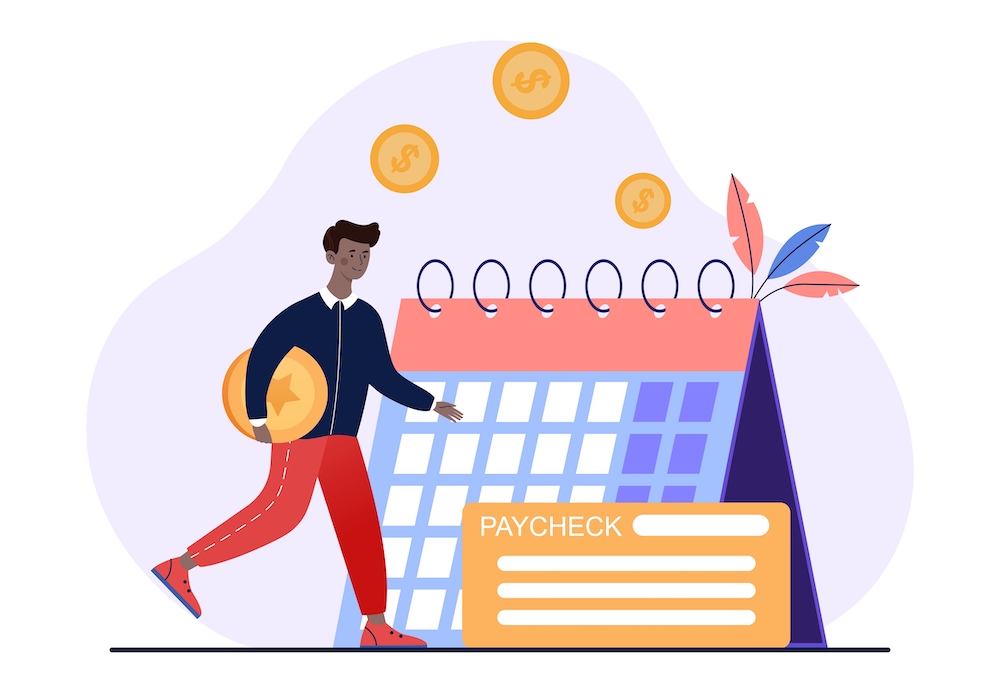 When you buy or rent a home, you'll need to provide proof of income so lenders and landlords can verify that you're financially stable. Your proof of income proves you have enough to pay your mortgage or rent.
You can typically use copies of paycheck stubs, IRS Form W-2, or a letter to prove your income — but the necessary documentation might vary depending on who's requesting the proof of income.
And although paycheck stubs and tax documents are the most common proof of income documents, there are many additional ways to prove you can afford your rent or mortgage. In total, we've gathered 14 valid types of documentation most lenders will accept as proof of income.
If you're preparing to buy a home, we recommend working with a trustworthy real estate agent who can help you navigate the process. That's why we partnered with Clever Real Estate! Our friends at Clever offer a free service that connects you with real estate professionals. Their fully licensed, in-house concierge team can answer your questions about proof of income documents, or connect you directly to the best real estate agents near you.
Clever's nationwide network of partner agents come from top-rated brokers including Keller Williams, RE/MAX, and more — plus, home buyers can get up to 0.5% cash back after closing when they buy a house, just for finding a qualified local realtor through the Clever network.
👋 Connect with trusted real estate experts today!
What Do You Need to Prove Your Income?
An income verification document can be as simple as a proof of income letter from your employer that summarizes how much you earn and how often you're paid.
You may also need supporting papers for more formal or authoritative proof. In general, the documentation should include:
Your full name
Your employer's name
Other identifying information (like your Social Security number)
Income amount
How frequently you're paid
Date the information on the form is provided
These documents mostly come from a salaried or hourly job, but self-employment income and passive income such as investment interest or capital gains, Social Security benefits, and unemployment income are also acceptable.
14 Common Examples of Proof of Income Documents
1. Pay Stubs
If you work for an employer, you can rely on recent paycheck stubs as proof of income.
However, if your earnings are commission-based or hourly on an inconsistent schedule, you may want to volunteer additional information even if you're not asked for it.
Typically, the higher your income, the more likely you are to qualify for a home or rental. A letter of employment or last year's federal income tax return can better showcase your earnings to help you qualify for a home.
2. Employer Letter
Ask your employer for an employer letter to show proof of income. Depending on your relationship with your employer, you could even use the letter as a light letter of recommendation or reference.
3. Last Year's Tax Return
You might wonder, "Can I use my 1040 for proof of income?" Yes! Last year's federal income tax return is a common way to verify your income. It shows all wages (including earned income from a job and unearned income from investments or annuities) in one place.
Remember that it only shows last year's information. So, it might not accurately reflect income. If you've had a pay increase, you'll definitely want to opt for more currently income information so you are more likely to qualify.
4. IRS Form W-2
The W-2 form you get from your employer, also known as a Wage and Tax Statement, can prove your earnings from the previous tax year. But, like your federal income tax return, it won't reflect raises you've received during the current year.
5. Social Security Proof of Income Letter
If you're one of the 69.1 million people who get benefits from the Social Security Administration, you can easily print a Social Security statement online from your my Social Security Accountlogin.
6. Annuity Statement
An annuity is a contract between you and an insurance company that provides a fixed income for life. If your income comes from an annuity, ask your insurance agent for a statement of proof.
7. Pension Distribution Statement
If you're retired and earn a pension, the pension statement or IRS Form 1099-R from your tax return can show your monthly pension amount for income verification.
8. Court-Ordered Agreements
Court-ordered payments such as alimony and child support can count as proof of income. If you don't have an award letter, the court can provide one.
9. Unemployment Benefits
If you're receiving unemployment benefits, you can use letters and forms showing how much you get and how often you get it. Contact the insurance company or the court that handled your case for documentation.
10. Workers' Compensation Letter
If you were injured and qualified for workers' compensation for wage replacement and medical treatment, a workers' compensation letter can verify income. For documentation, contact the insurance company or the court that handled your case.
11. Disability Insurance Award Letter
A disability insurance award letter can provide proof of income, but it may not be enough on its own, since disability payments typically have an end date.
12. IRS Form 1099-NEC
If you're self-employed or work as a contractor, your 1099-NEC form for Non-Employee Compensation can be a record of your income. If you work for multiple companies, you'll probably have to gather a form for each company to show your full income.
13. Profit & Loss Statement
A profit and loss statement is a common financial statement businesses use to summarize costs, expenses, and revenue. If you're self-employed, you can use this document to prove your income.
14. Bank Statements
Bank statements are records of your deposits, withdrawals, and bank balance, which makes them a good option if you're unemployed or self-employed without regular pay stubs.
Proof of Income for Renters
Landlords carefully screen prospective tenants during the rental process, which typically involves requesting proof of income to show you meet the income requirement for the apartment rental.
The general rule of thumb is that landlords like you to be making three times the monthly rent each month or else you might need someone with a higher income to cosign the rental agreement with you.
The landlord will likely ask for pay stubs or other documents. They might even call your employer to verify the documents. You can also use tax returns, bank statements, Social Security statements, and other documents as proof of income for the rental.
Proof of Income for Home Buyers
If you're buying a home, your lender will ask you to provide documentation of your income as part of the home buying process. A home loan is a financial commitment that typically lasts longer than a rental or lease agreement, so lenders require more documentation that confirms your income can support the mortgage payment you're applying for.
Paycheck stubs alone won't be enough. Your lender will also require one or more of the following: recent W-2s, a current proof of income letter, bank statements, and the last two years of federal income tax returns.
Proof of Income Documents for Self-Employed
How can you show proof of income without pay stubs? Self-employed proof-of-income documents for renting or homebuying aren't exactly the same as a traditional employee. Instead, you can use tax returns and company profit and loss statements.
If your company is just getting started, you might be able to rent but now might not be the best time to buy a house because your lender will want to see at least a two-year history of stable or rising income in your business. They will probably ask for your personal tax returns and your company's profit and loss statements.
In the age of side hustles and cryptocurrency, many home buyers have multiple income sources — which can make proof of income a lot more complicated. We recommend getting an expert onboard as early as possible to help you sort all of it out.
👋 Next steps: Talk to an expert!
If you're weighing your options for buying or selling a house, our friends at Clever can help! Clever's licensed concierge team is available to answer your real estate questions, or help you find the right agent for your needs.
Plug in your ZIP code below to find top agents near you!
Recommended Reading
Frequently Asked Questions About Proof of Income Documents
Can I use 1040 for proof of income?
Yes! Last year's federal income tax return is a common way to verify your income. Check out our full guide to discover 14 valid proof of income documents.
How can you show proof of income without pay stubs?
You can show proof of income using a letter from your employer, last year's federal tax return, W-2s, a Social Security proof of income letter, an annuity statement, a pension distribution statement, court-ordered agreements, a workers' compensation letter, a disability insurance award letter, a 1099-nec, a profit & loss statement, and bank statements. Check out our full guide of more than a dozen valid proof of income documents.
Interested in buying or selling?
We've improved the traditional real estate model with modern technology to cut costs, not quality.
Get started today
Posted in Buying a House, Mortgage, Personal Finance