What Do Appraisers Look For? Here Are 11 Things They'll Check
Posted on August 29th, 2022
What's a home appraisal? | What do appraisers look for? | How to get your home appraised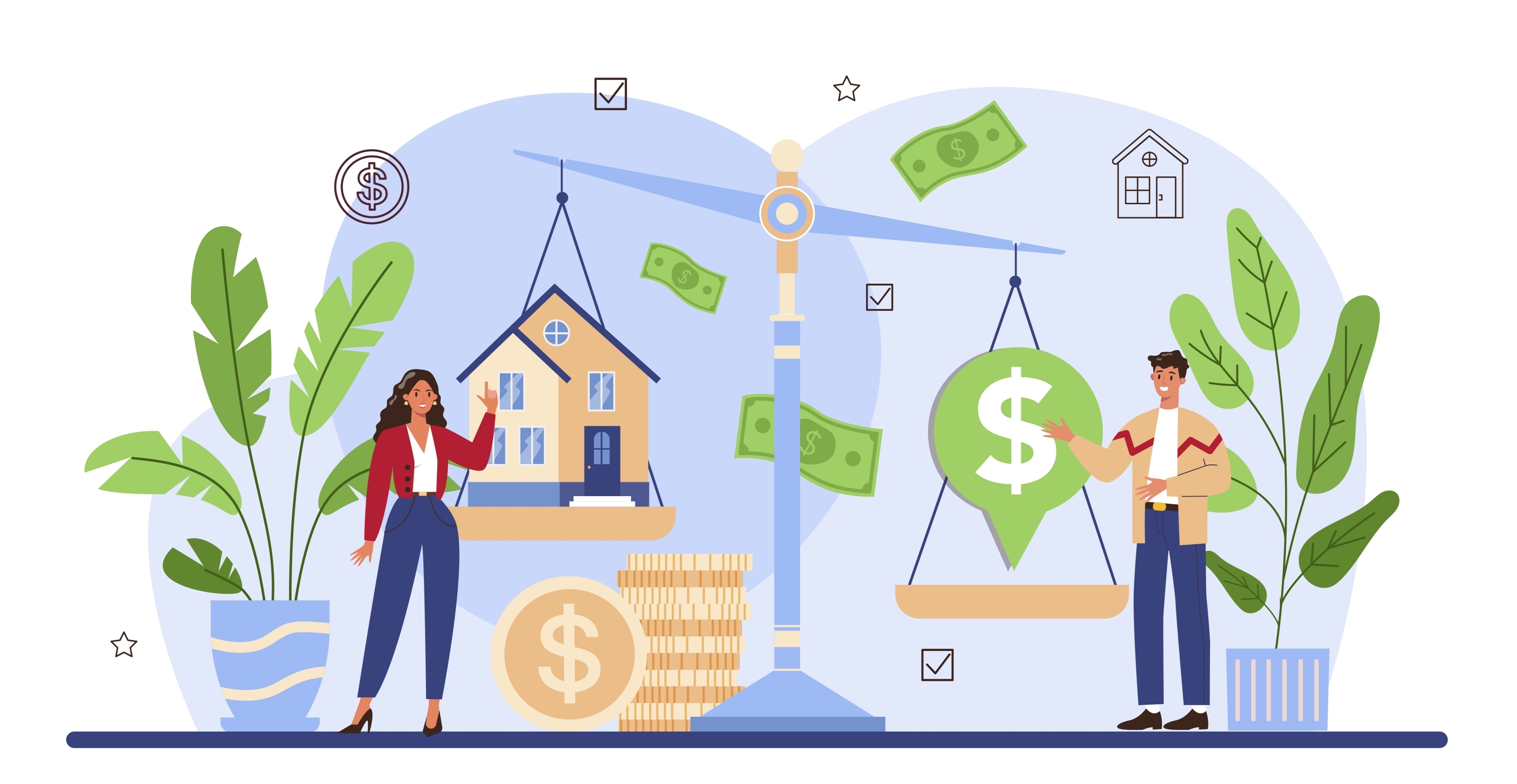 🔎 What do appraisers look for?
A professional home appraiser is responsible for assessing a home's fair value. To accomplish this, home appraisers evaluate a home's features and condition — including the size, condition, location, and more.

Home appraisals are a $9 billion market— and for good reason. Home appraisals are a vital part of the home buying and financing process, and it's one of the most difficult steps to get right.
A home appraiser examines a property's features to assess its condition, and then looks at recent sales data to estimate its value. From there, your lender will use the appraised value to calculate the loan-to-value ratio — and decide how much of a mortgage they're willing to issue.
If the home's sale price is above the appraised value, you'll have to close that "appraisal gap" with cash — or possibly lose your financing. This predicament is more common in competitive markets where home prices are sky-high. In May 2021, a staggering 20% of home sales faced an appraisal gap.
If the home appraisal process seems daunting, our friends at Clever Real Estate can help. Clever is a free service that provides expert advice from fully licensed real estate professionals.
Clever's licensed concierge team can answer your real estate questions, or connect you with the best local real estate agents near you. There's no obligation, cost, or drawback to receiving advice from Clever — so it's a great place to start your real estate journey!
👋 Get free advice from Clever's real estate experts today!
What Is a Home Appraisal?
A home appraiser's job is to assess the condition of your home and to provide an expert opinion on its estimated market value. They examine factors such as a home's condition, comparable recent sales, and any special features that could impact the property's value.
To become a licensed home appraiser, individuals must complete 150 hours of education courses, complete an apprenticeship under an experienced appraiser, and pass an exam overseen by the Appraisal Qualifications Board.
What Do Appraisers Look For?
🏡 Habitability
They'll perform a basic inspection to assess whether or not the home is in livable condition.
📊 Comparable Local Home Sales
Your appraiser will compare your home to similar, recently sold homes in your area and will incorporate their sale prices when they determine your home's market value.
Remember, the appraised value of your home is not set in stone. Local real estate market conditions and any additional upgrades you do prior to listing will also have an impact on your final sale price.
💰 How Much Is Your Home Worth?
Before listing your home, find out how it compares to others in your local market.
🌲 Outdoor Space
This includes taking measurements of your lot and inspecting your landscaping.
🛠️ Exterior Condition
Your appraiser will look at the outside of your home and evaluate whether there are any visual signs of damage or other red flags that could decrease its value.
⛰️ Location's Visual Features
Your appraiser will evaluate your home's immediate surroundings— for example, a lake view will raise the value more than a view of a shopping center.
📐 Square Footage
Your appraiser will take measurements of your livable space to confirm that the residential square footage numbers in your property record are accurate.
😴 Number of Bedrooms
While individual appraisers may have different definitions of what qualifies as a bedroom, the International Residential Code states that a bedroom must have:
An entrance point accessible from the interior of the house (usually a door).
Ceilings that are at least 7 feet tall in at least 50% of the room.
A method of escape beyond the entrance point (a window or door that leads outside).
Square footage greater than or equal to 70 square feet and measurements of no less than seven feet in any horizontal direction.
🚗 Size and Condition of the Attic, Garage and Basement
If you have a functional attic, basement or garage, your appraiser will factor those assets into your overall home value. In most cases, the square footage of these areas won't count towards your total home's square footage.
🏚️ General Damage
Each room will be examined for damage and incomplete projects that could affect resale value. Minor damage like small holes or a carpet stain won't matter as much to your appraiser as they will to an inspector. However, non-functioning fixtures, such as plumbing, lighting, electrical outlets and ceiling fans will likely lower your estimate.
🚰 Permanent Fixtures
Your appraiser will examine the functionality and appearance of any permanent features, such as built-in appliances that you plan to leave behind.
» Learn More: Which Items Stay and Which Go When You Sell a House?
❄️ Heating and Cooling Systems
Your appraiser will look at your HVAC system to confirm that your heating and air conditioning are in working order.
How to Get a House Appraised
How to get your house appraised is going to depend on when and why you're getting the home appraised. The process differs slightly for buyers, sellers, and homeowners who are refinancing.
Home Sellers
If you're a seller getting a home appraisal before you list your home, you're likely doing so to help come up with an accurate list price. You can simply contact a local home appraiser and make an appointment; keep in mind, though, that a home appraisal costs $300-800, depending on the size of your home and the market you're in. Alternatively, you can ask your listing agent to run a comparative market analysis (CMA), which will help come up with an accurate list price.
Home Buyers
If you're a home buyer, your lender will likely require a home appraisal to make sure the amount of your mortgage is in line with the home's actual value. Your lender will select an appraiser, and the appraisal fee will be charged to you as part of closing costs.
Refinancing
If you're refinancing, the process is very similar to when you purchased. Since the lender will need a reappraisal of your home's value as part of refinancing, they'll get an appraiser, and bundle the fee into your closing costs.
💰 How Much Is Your Home Worth?
Before listing your home, find out how it compares to others in your local market.
Recommended Reading
FAQs
What do appraisers look for?
A professional home appraiser will evaluate a home's features and condition — including the size, condition, location, and more. Learn more about 11 common things appraisers look for!
What is an appraiser in real estate?
A home appraiser is a real estate professional who assesses the fair market value of a home, based on its condition, location, and more. If you're buying a house, your lender will employ an appraiser to make sure your loan matches the home's true value. Learn more.
How does an appraisal work?
A home appraisal usually involves a visual inspection of a home's interior and exterior, plus research about recent home sales and the desirability of the home's location. Here are the 11 most common things home appraisers check.
Interested in buying or selling?
We've improved the traditional real estate model with modern technology to cut costs, not quality.
Get started today
Posted in Buying a House