5 Free, Helpful Real Estate Investor Tools From Bigger Pockets
Posted on July 19th, 2022
70% rule calculator | House flip calculator | Mortgage payment calculator | Rental calculator | Wholesale real estate calculator | FAQs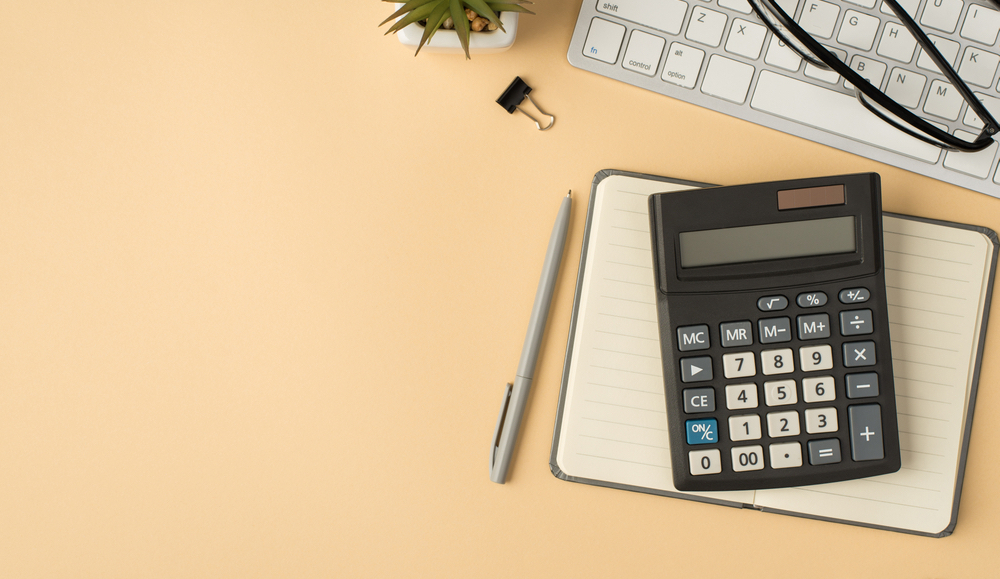 We strive to provide objective, independent advice and reviews. When you decide to use a product or service we link to, we may earn a commission.
When you invest in real estate, it's important to crunch the numbers to make sure the odds favor your investment paying off. Investor site Bigger Pockets offers a variety of free real estate investment tools to simplify this process and save you hours of complicated math.
All of these calculators are free to use, and reports of the results can be downloaded and printed to share with lenders and partners. But, some tools (the rental property and 70% rule calculator) can only be accessed if you have a free Bigger Pockets login and password.
70% rule calculator
The 70% rule says investors should not pay more than 70% of the after repair value for a property, minus the cost of the repairs needed to get it ready for sale.
For example, if you estimate that the after repair value for a property will be $100,000, andthe property will need $25,000 in repairs, you should not pay more than $45,000 for that property (75,000 X 70%).
Bigger Pockets' 70% rule calculator quickly does the math for you. But it is only available if you have a login and password to the site.
Serious About Real Estate Investing?
If you're ready to upgrade your toolbox, we've partnered with DealMachine, a leading real estate investing and wholesaling software that can help you scale your business.
DealMachine connects you with:
📊 Accurate real estate data on foreclosures, county records, and more
☎️ Contact information that connects you directly to property owners
🏡 Mobile maps and property filters to help you identify and track opportunities
…and more! With a 4.8 star rating across 3,500+ user reviews, DealMachine is a tool serious real estate investors trust.
Start your free trial today!
House Flip Calculator
The house flip calculator estimates the profit you can make by flipping your next investment property. The tool takes all your costs (repairs, closing, holding, agent commissions, etc.) into account to determine the real value of your flip. It can also calculate the potential profit that can be gained within a given ownership time period.
Mortgage Payment Calculator
The mortgage payment calculator calculates the expected monthly payments for a standard mortgage. If you plan to purchase a property and hang onto it while you renovate it or search for tenants, this will give you an idea of the holding costs – the mortgage amount you'll have to pay during this time.
Bigger Pockets Rental Calculator
The
Bigger Pockets' rental calculator
helps estimate the profit you can make from a potential rental property by calculating cash flow on a monthly and annual basis.. A step-by-step video walks you through the calculator using a real life example, showing the required data inputs and where to find them, and how to analyze results. But this calculator requires a Bigger Pockets login and password.
Wholesale real estate calculator
The wholesale real estate calculator helps you analyze a wholesale deal as either a flipper or a landlord. Use this calculator to figure out the maximum offer price for a flip you're considering, and calculate repair costs and other expenses. Similar to the rental property calculator, a step-by-step video walks you through each step.
For a big box wholesaler — say a Costco or Sam's Club — having a large inventory of products makes it possible to sell them at a competitive price and still make money. It's a similar concept in real estate.
Successful wholesale investors can make money by purchasing a bunch of properties and reselling them for a profit. Specifically, a wholesaler purchases a property and assigns or sells it to another investor, who then buys it with cash, a line of credit or a hard-money loan (a short-term loan using real property as collateral). This is common practice with properties that need a lot of fixing up, and are sold at a huge discount. It can be a good way for someone new to start investing, because it doesn't require a lot of upfront capital.
Whether you are a professional real estate investor or you're dipping your toes in for the first time, these free tools can save you time and help you build a diverse real estate portfolio that can allow you to generate a positive cashflow for years to come.
Recommended Reading
FAQs
What is a house flip calculator?
A house flip calculator is a tool to estimate how much money you can make by flipping an investment property. Learn more about house flip calculators.
What is Bigger Pockets' rental calculator?
The website hosts a tool that lets you estimate how much money you can make from a potential rental property. Learn more about Bigger Pockets' rental calculator.
Interested in buying or selling?
We've improved the traditional real estate model with modern technology to cut costs, not quality.
Get started today
Posted in Investment Property, House Flipping, Real Estate Investing