Affordable Pre-Sale Renovation Ideas Before Listing Your Home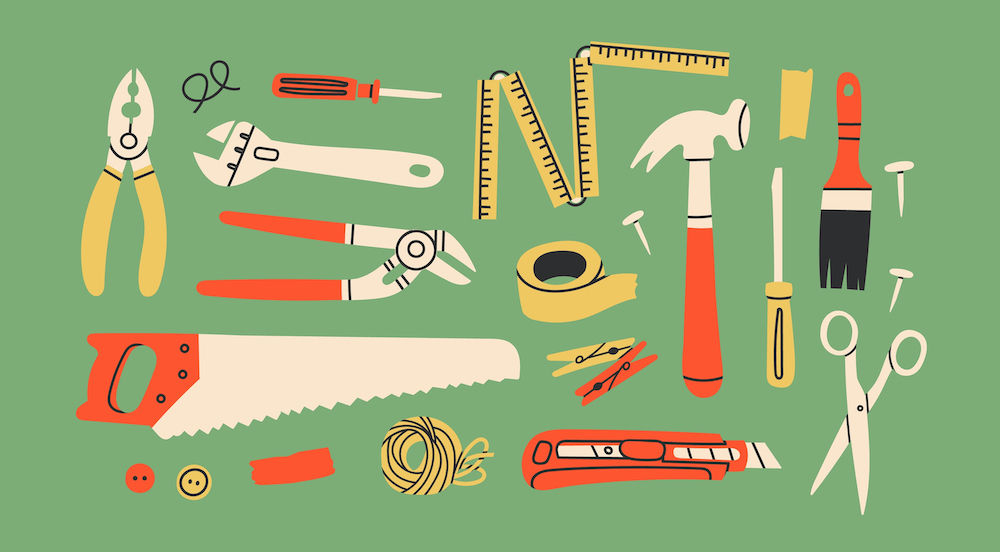 Disclaimer: We strive to provide objective, independent advice and reviews. When you decide to use a product or service we link to, we may earn a commission.
There are lots of home renovation posts that offer advice on what you should do to make your home sale-ready. However, many of them neglect to consider the cost involved with doing multiple updates in a short period of time. The easy and affordable pre-sale renovation ideas outlined below will help you increase your home's marketability and attract qualified buyers without costing you a ton of time or money.
However, you also don't want to sink more money into pre-sale renovations than needed. If you're unsure about what you should and shouldn't fix, a real estate agent who knows your neighborhood can help.
For example, if the neighborhood is attracting cash buyers, you may not need to fix that much. But if your neighborhood attracts a lot of buyers with FHA or VA loans, then you'll want to be sure your home will pass inspection.
To find a great local agent, we recommend our partners at Clever Real Estate. Clever is a nationwide low commission brokerage that offers a free agent-matching service that pairs sellers with top local agents who can help sell their home for just a 1% fee! It's a fraction of the cost that traditional realtors charge (2.5-3%) and the average Clever seller saves $9,000.
⏱️ Selling after a year? Save with Clever.
Selling after a year can be financially tricky — but Clever Real Estate makes it easy to save big on your next home sale. Clever negotiates low listing fees of just 1% so you can earn more from your sale. Best of all, you'll get full service from top-performing brokerages such as Keller Williams, Coldwell Banker, and RE/MAX.




Find out how much you can save today!
1. Clean Up Your Landscaping
Your landscaping has a big impact on a buyer's first impression of your home. To make sure it's a good one, remove any weeds and plant new shrubs, flowers, or even trees if necessary.
Plants are affordable, and updating your landscaping is a quick way to give your home a major face lift.
2. Update the Lighting
Many young buyers prefer modern home styles. If your home feels a little dated, replacing older light fixtures is an easy way to give it a more modern feel.
Focus on updating the most visible rooms in the house, like the dining area or living room. Be sure to check clearance sections at home improvement stores for great deals.
3. Paint
Fresh paint makes a house feel new, and even the best can of paint plus primer costs less than forty bucks – so it's an easy upgrade that's well worth the effort. To appeal to the largest possible buyer audience, be sure to paint in any rooms that currently have bright or unique colors on the walls. When you pick out your palate, opt for neutral colors like taupe, beige, gray, or white.
TaskRabbit.com can help you with your painting projects. Book a tasker now!
4. Deep Clean Your Entire Home
Regardless of what other improvements you tackle, make sure you don't skip a good, old fashioned deep cleaning. You can do it yourself or you can hire a company to come in and scrub. Either way, potential buyers will notice and appreciate your efforts.
5. Refresh Your Flooring
Taking out old or damaged flooring and replacing it with something new doesn't have to cost a fortune. There are lots of affordable options, like faux wood vinyl or laminate, that bring the project down to a manageable cost. Be sure to check multiple sellers to find the best price. If carpet is more common or desirable in your area, check local warehouses for closeout prices.
Find Flooring Contractors. Get Up to 4 Quotes Now. It's Quick, Free, and Easy!
6. Examine Your Bathroom
Take a look at what stands out in your bathroom as old or outdated. If it's your toilet and sink faucet, replace them. If it's your bathtub, replace it. If you're replacing a water feature, consider installing low-flow or water-saving options if they fit into your budget. If your vanity is super outdated, install an inexpensive upgrade or sand, paint, and refinish the cupboards, and install new hardware to give it a modern look.
7. Paint or Replace Your Front Door
Some buyers will drive right by your house if they don't like what they see on the outside, which is why your curb appeal plays an important role in your home sale. Paint or replace your front door and set up some flower pots near the entry to make sure your home is appealing, inside and out.
Once you have renovated your home, stage it, and take high-resolution photos to add to your listing so you can show off all your hard work!
Interested in buying or selling?
We've improved the traditional real estate model with modern technology to cut costs, not quality.
Get started today
Posted in Home Improvement, Seller Savings