9 For Sale By Owner Websites You've Never Heard Of (But Should Know!)
Posted on September 9th, 2022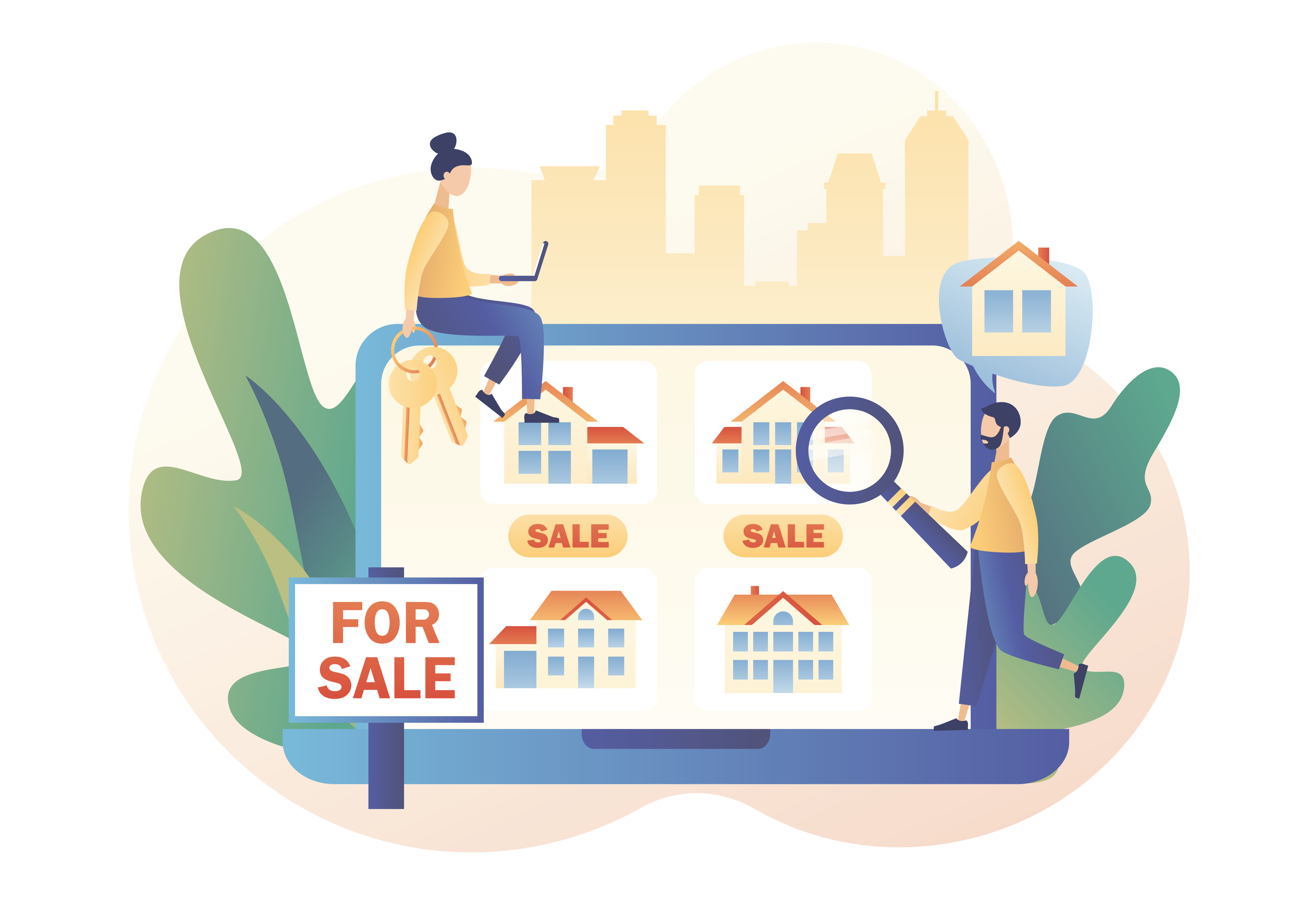 Is FSBO a Good Idea? | Pros and Cons of FSBO | Niche FSBO Sites | FSBO Classified Sites | Alternatives to FSBO | FAQS
If you have a unique property and you're thinking of selling your house on your own, you have a few options. You could add your home to the Multiple Listing Service (MLS) using a flat fee service or mark it for sale by owner on Zillow. But the real estate world is much bigger than those two options. What about overlooked yet great for sale by owner websites?
We've put together this list of hidden-gem sites that specialize in unique for sale by owner properties. Take a look at some of the underrated niche sites to decide which is best for your situation. » Jump to list👇
If you want to skip the hassle of a DIY home sale, you can still get support from an experienced realtor without paying a full 3% listing fee.
We've partnered with Clever Real Estate, a free service that makes it easy to find a trusted local agent and save thousands on your next home sale. When you find an agent through Clever, you'll get full service while paying just 1% in listing fees. That's $8,000 in savings on a $400,000 house! Best of all, you'll get full service from top-performing brokerages such as Keller Williams, Coldwell Banker, and RE/MAX.
💰 Match With Top Agents, Save Thousands 💰
Is FSBO a Good Idea?
For sale by owner, or FSBO, can be a great way to keep more money in your pocket because it allows you to sell your house without paying the typical seller's agent commission. But selling a home is complicated, and many homeowners who aren't experienced in selling a home can get tangled up in the time commitment and legal hurdles.
Some for sale by owner websites can help you with the process by offering listing services, marketing tools, or common forms you'll need to complete the transaction.
But keep in mind that it's still a lot of legwork on your end. If you're not experienced in this type of sale, you might save time, money, and a lot of hassle by sticking with a real estate agent. They'll know about local market conditions, can advise you on pricing your home, and manage the pile of legal paperwork for you.
A discount real estate broker is a perfect alternative for a FSBO seller. You get the support of a trusted real estate agent to walk you through to closing, but you can skip the high fees traditional agents charge.
💰 How Much Is Your Home Worth?
Before listing your home, find out how it compares to others in your local market.
Pros and Cons of FSBO
FSBO has many benefits for sellers who are willing to put in the work. For example, you won't need to pay a seller's agent, and you'll have more control over the sale. You also know the neighborhood and have first-hand knowledge of the best features of the house.
But it can be hard work, especially if you don't have real estate experience. You'll learn quickly that real estate agents do a lot that goes unnoticed, from calculating a listing price, showing your home to buyers and agents, and researching your state's disclosure laws. Plus, FBSO homes tend to sell for significantly less than agented homes. Bottom line: you're less likely to make as much money on your home when you sell yourself, and that cuts into potential savings on agent fees.
Save money on commissions

More control over the decision-making

Intimate knowledge of your home and the neighborhood

Potential for a faster sale

You may lack real estate knowledge

Pricing correctly is hard without expertise

It's a large time investment

Dealing with legal matters on your own can be risky
Best Niche For Sale By Owner Sites
Choosing FSBO can be a low-cost way to sell your home. And, sometimes, targeting the right buyers through a niche website is the path to a faster sale. These lesser-known websites help you list your home and connect with buyers looking for homes just like yours.
» Read More: The 13 Best For Sale By Owner Sites
1. Beach House
As part of the Dream Home Network, BeachHouse.com is a niche marketing site specializing in real estate and vacation properties in beach communities.
🌴 Best for Houses in Beach Communities

32 U.S states, plus locations in Asia, Europe, Canada, Mexico, Caribbean Islands, South America, Central America
2. LoopNet
LoopNet has over 500,000 properties listed. It includes owner-financed listings, multifamily apartments, retail and office buildings, vacant land, and industrial locations.
💼 Best for Commercial Real Estate
3. Connected Investors
Built for investors, Connected Investors provides tools that help you find investment properties that aren't listed on the MLS.
💰 Best for Real Estate Investors
4. Equine Now
The main focus of Equine Now is its online horse marketplace. However, you can also find horse properties for sale.
🐴 Best for Equestrians and Horse-lovers

1 to 12, depending on the plan
5. Green Homes for Sale
Green Homes for Sale is dedicated to listing properties that are energy-efficient, healthy, natural, and environmentally friendly.
🌳 Best for Environmentally Sustainable Properties
6. Lake House
A member of the Dream Home Network, the Lake House website offers for sale by owner options. List your lakeside property without a monthly subscription or referral commission fees.
⛵ Best for Lakefront Homes and Cabins

Nationwide, Canada, Mexico
Best Classified Websites to Sell Your Home
FSBO websites are a great way for sellers to list and sell their homes without a real estate agent. But don't overlook classifieds as an option to get the word out. A classified ad site could be the best for sale by owner website in your toolkit.
1. 10DayAds.com
10DayAds.com keeps things fresh by limiting the length of each classified ad to just ten days. The site claims to be free, but it'll ask you to pay $0.10 per ad to list your real estate for sale.
2. ClassifiedAds.com
You can list your FSBO house, manufactured home, vacation home, townhome, commercial property, condo, farm, ranch, vacant land, and townhome on ClassifiedAds.com.
3. Craigslist
Craigslist is well known to most people, but it might not have crossed your mind if you're selling your house. It offers a no-frills approach that gets prospective buyers the information they need.
| | |
| --- | --- |
| | |
| | |
| | 30 to 45 days, depending on the city and category |
| | |
| | |
| | |
For Sale By Owner Alternatives
There are a lot of options for selling your home without using traditional real estate agents. But many don't list your house on the MLS, and that can limit your exposure and slow down the sale. To speed up the process, consider:
✅ Discount real estate brokers: Our friends at Clever offer low listing fees and add your property to the MLS for maximum exposure. You get full service from an experienced agent at a fraction of the typical cost.
✅ "We buy houses for cash" companies: A site like WeBuyUglyHouses.com can make a cash offer for your house "as is." It also covers normal closing costs and doesn't charge commission.
✅ iBuyer service: Offerpad is one of many iBuyers that use automation valuation models and other technology to buy and resell homes. They can offer you cash for your house.
Selling your home is a complex undertaking. Even the best for sale by owner websites, services, and how-to guides can't possibly cover every nuance you might encounter. FSBO is a worthy endeavor, but don't discount the value a real estate agent can bring.
A local agent can provide hands-on help to accomplish tasks that many homeowners don't have the time or experience to do on their own. That's why we've partnered with Clever. Clever partner agents give you full service, and you pay just 1% in listing fees.
They'll match you with an agent in your area to help schedule showings for multiple buyers, negotiate the offer, and walk you through the closing process.
And if you're wondering how much your home is worth, check out Clever's home value estimator. Just plug in your ZIP code below to see an estimate of how much your home will sell for and get connected to a Clever agent who can save you thousands!
💰 How Much Is Your Home Worth?
Before listing your home, find out how it compares to others in your local market.
FAQs for the Best Hidden Gem FSBO Sites
What are the best hidden gem FSBO sites?
Some of the top niche FSBO sites are Beach House, LoopNet, and Connected Investors. However, they all have specific audiences that might not work for your home. The right fit for you will depend on your property. See more niche FSBO sites.
Can you sell FSBO on classified sites?
Yes, you can list your house for sale by owner on many classified sites, including Craigslist, ClassifiedAds.com, and 10DayAds.com. For many sites, you can list FSBO for free, while others cost a small fee of $0.10. Learn more about the best classified websites to sell your home.
Interested in buying or selling?
We've improved the traditional real estate model with modern technology to cut costs, not quality.
Get started today
Posted in For Sale By Owner, Selling a House