American Van Lines Reviews (From Real Customers!)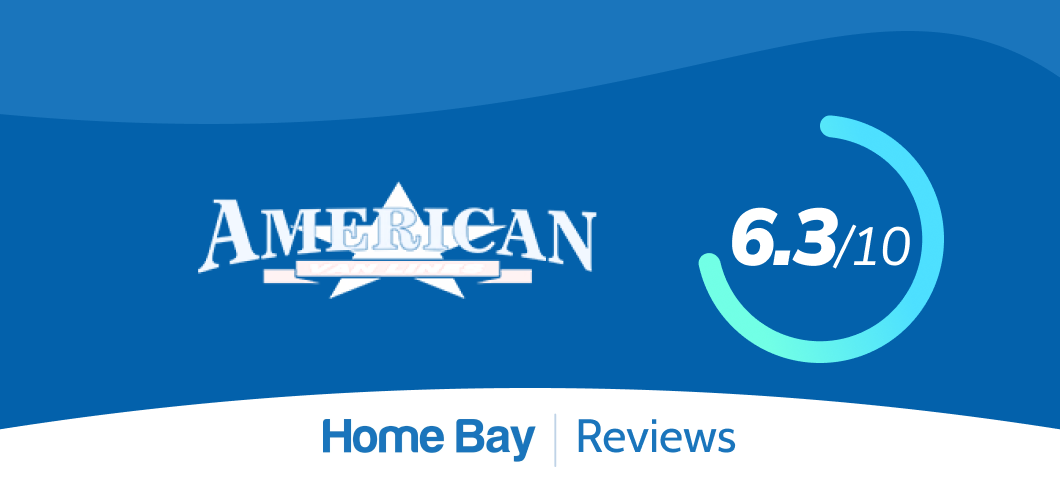 Value | Customer Experience | Credibility | About American Van Lines | How We Researched | FAQ
When you work with one of our affiliate partners, we may earn a small commission. However, our reviews are based on objective
research
.
American Van Lines offers residential and commercial moving services and storage. The company handles local and long-distance moves, as well as handling delicate items.
Overall Score: 6.3/10
Value: 7/10 — American Van Lines' rates are in line with industry standards. But you might pay a bit more if you have specialty items.
Customer experience: 5/10 — Reviews were mixed. There were some damage complaints, along with positive reviews and an award from Newsweek. Check the reviews for your location before booking.
Credibility: 7/10 — American Van Lines has active insurance and registration. And its safety rating with the U.S. Department of Transportation is satisfactory.
Bottom line: American Van Lines is a reasonable choice for if you need to move specialty items. But we recommend reading reviews for your local location because the quality of service varies.
🚚
Ready to get moving?
Talk to a moving expert, get personalized recommendations and the most competitive rates. It's 100% free, with no obligation.
Get started!
American Van Lines: In-Depth Breakdown
Value
📊
Our rating: 7/10
Average rates
Last-minute for no additional charge
Customer reviews say that American Van Lines' prices are about industry standard. So it should cost around $1,700 for a local move and $4,800 for long-distance, according to data from Home Advisor. The exact cost will vary based on distance, how much stuff you have, and which services you need.
We haven't gotten our custom quote yet, but we did find some special offers for American Van Lines. The company website offers you some discounts for long-distance moves between certain states.
American Van Lines has specialty-item moving services. These services will cost more, but they can be useful if you need to move pianos, fine art, or antiques.
The company also offers last-minute long-distance moves at no charge, which is a great perk.
⚡️
Quick tip:
Moving quotes are usually case specific, so what you see advertised on company websites isn't always what you get.
Request a free quote today!
Customer Experience
📊
Our rating: 5/10
Many negative reviews
Reviews cite poor communication as a major problem
Experiences vary widely by location
American Van Lines offers a below average moving experience, based on customer feedback.
On Yelp, for example, American Van Lines has 2.5 out of 5 stars, with 355 reviews. The complaints are typical for moving companies, but there were a lot more negative reviews than normal.
Reviews on the Better Business Bureau are not great. American Van Lines earned an average of 1.55 out of 5 stars. One common theme in the negative reviews was difficulty with communication.
The high volume of complaints could be because American is a large company. But the percentage of negative reviews to positive reviews makes us wary. In the end, your experience will depend on the location you use.
Credibility
📊
Our rating: 7/10
Active registration and insurance.
High number of formal complaints
Better Business Bureau rating of B-
American Van Lines has the proper registration and active insurance, according to the United States Department of Transportation (U.S. DOT). It also earned a satisfactory safety rating from the U.S. DOT.
The company has had a large number of formal complaints filed with the U.S. DOT over the past three years. But typically the larger the moving company, the higher the number of complaints. And American Van Lines has a large fleet.
The Better Business Bureau gives American Van Lines a B- rating. This is most likely because the company has more complaints than we usually see.
Even though there are lots of complaints, American Van Lines was awarded America's Best Customer Service by Newsweek for 2022.
Overall, it's a mixed bag. Check out reviews for your local American Van Lines location before you book.
About American Van Lines
American Van Lines is a family-owned moving company based in Miami, Florida. The company offers residential local and long-distance moving. It also does corporate relocations, military relocations, and commercial moves. American Van Lines has three main hubs in Florida, Texas, and North Carolina.
| | |
| --- | --- |
| Headquarters | Pompano Beach, Florida |
| Website | |
| U.S. DOT # | 614506 |
| Speciality | Local, long-distance, commercial |
How We Researched
We evaluated American Van Lines by analyzing dozens of reviews from actual customers. We also looked at safety and compliance records from the U.S. Department of Transportation to check its credentials.
Learn more about Home Bay's editorial policy.
FAQ
American Van Lines is not the same company as North American Van Lines. North American Van Lines is under the SIRVA brand of moving companies, along with Allied Van Lines. Read our full American Van Lines review.
Related Reading
Interested in buying or selling?
We've improved the traditional real estate model with modern technology to cut costs, not quality.
Get started today
Posted in