Do You REALLY Need a "Home for Sale" Sign? Experts Answer.
Posted on August 2nd, 2022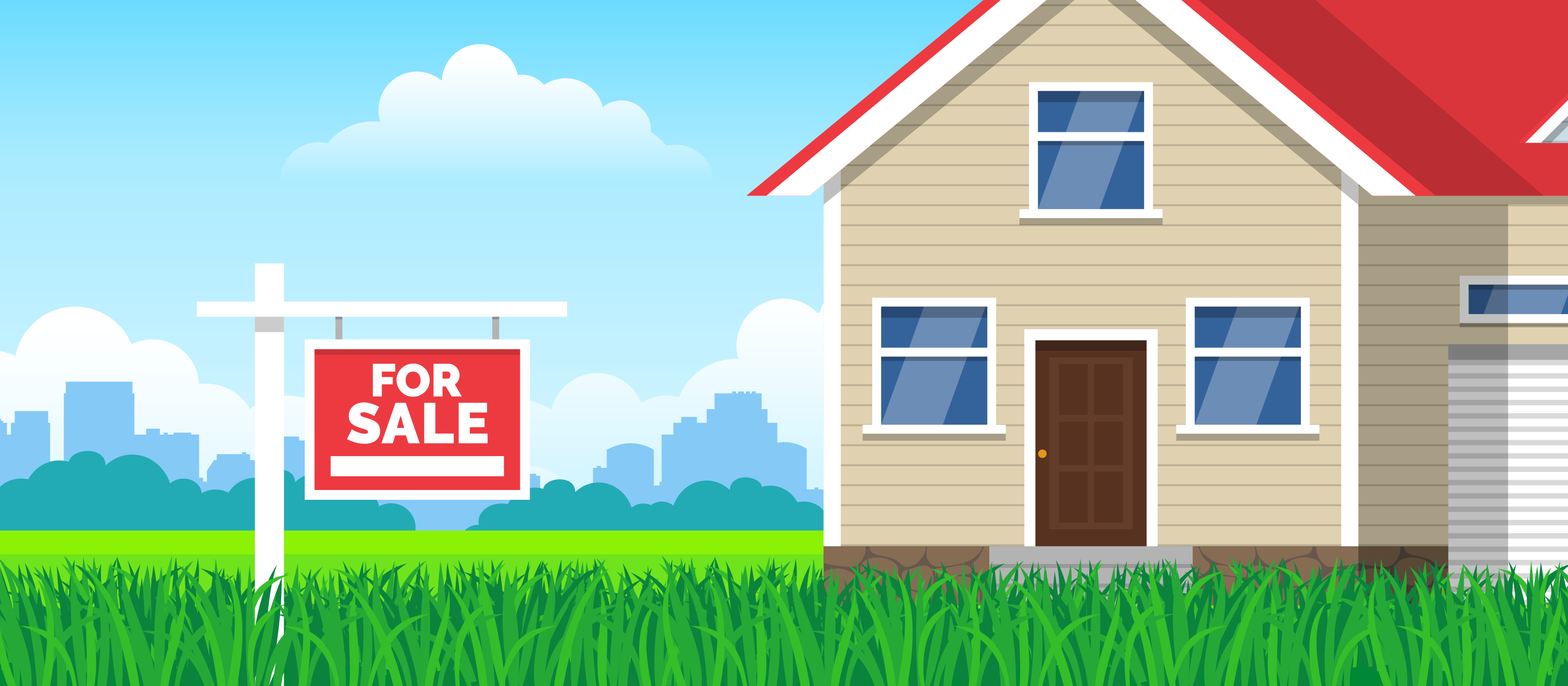 Are you a home seller wondering if you need a home for sale sign for your yard? If so, you're in the right place. Read on for our expert real estate staff's take on whether or not for home for sale signs are a valuable marketing tool for sellers.
There's much debate about whether you need to buy a sign for your yard, or whether doing so is just an extra expense that can be avoided. Some sellers can even be hesitant to put a sign in their yard because they feel like it distracts from their home's overall curb appeal.
But if you've ever had that concern, just remember that most buyers expect to see a home for sale sign in the yard, so there's really nothing to worry about.
Can a Home for Sale Sign Help you Sell?
So what does the Home Bay staff think? Do homeowners selling their own property need a real estate for sale sign? The answer is yes!
For sale signs are an integral piece of the marketing strategy for homeowners.
In fact, having a sign in your yard can actually help you sell your house. How so?
Buyers DO Find Homes Through For Sale Signs
Let's take a look at some stats from the National Association of Realtors 2014 Profile of Home Buyers and Sellers.
6% of buyers drive by homes in desirable neighborhoods as their first home shopping step.
48% of buyers say home for sale yard signs are a source of information they used in their home buying process.
91% of buyers indicated a yard sign was a useful source of information.
9% of buyers ultimately found the home they purchased via a for sale or open house sign.
Home for Sale Signs Attract Serious Buyers in Your Neighborhood
It's also likely that someone on your block is looking to upsize or downsize but doesn't want to leave the neighborhood. If you have a home for sale sign in your yard, you're more likely to get these serious buyers to come take a look at your home.
Having signage in the front yard also helps potential buyers who found your listing online or in a print ad easily locate your home on the street.
When you consider all of the above, it's easy to understand why using a home for sale sign should be a no-brainer for sellers.
When you sell with a realtor, they'll typically provide a sign for you. It's one of the many things real estate agents do to market your home for you.
Don't have an agent yet? Our friends at Clever Real Estate can match you with a top local agent AND save you thousands in commission fees.
💸 Match With Top Agents, Save Thousands

Our friends at Clever connect you with top-rated agents in your area who can sell your home fast AND offer low listing fees of just 1%. The average seller who lists with Clever saves $9,000!

Find out how much you can save with Clever!

Recommended Reading
Interested in buying or selling?
We've improved the traditional real estate model with modern technology to cut costs, not quality.
Get started today
Posted in Marketing Your Home, Preparing to Sell Your Home, Selling a House