The best overall cross-country moving company is Mayflower. It has thousands of positive customer reviews and can move you to or from any state in the country.
If you're looking for something specific, check out our list of best cross-country movers. For example, if you need to move at the last minute, Piece of Cake Moving & Storage is a good choice.
🚚 Preparing for a cross-country move? Get personalized moving company recommendations from the experts at Clever Move. It's 100% free, and there's no obligation to book. Get started now.
| Company | Home Bay Rating | Best for | Availability | |
| --- | --- | --- | --- | --- |
| | | Availability | Nationwide | Learn More |
| | | Urgent moving situations | Nationwide | Learn more |
| | | White-glove concierge service | Nationwide | Learn more |
| | | Most long-distance moves | 25 states, DC | Learn More |
| | | Customer Service | Nationwide | Learn more |
Tip: Moving a long distance can be hard. Use our moving across the country checklist to make it easier.
Mayflower Moving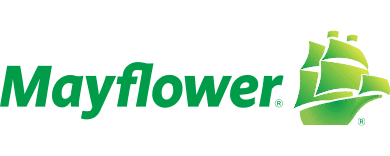 Learn More
Years in Business
96 years
Overview
Locations
Contact info
Mayflower Transit, or Mayflower Moving, has been moving people for more than 90 years. It currently offers local, long-distance, and even international moving services.
Mayflower operates in 32 states, but it has partners in all 50.
If you're looking for a nationwide full-service mover with a solid reputation, Mayflower Moving is a good option.
The large, well-established mover can accommodate most move dates (though it's still smart to book in advance).
Mayflower Move also allows you to customize your move. You can add better moving insurance and services like packing, car shipping, and debris removal. You can also book and track your move through an online portal called myMayflower.
But these extra perks come at a cost. Mayflower quoted us $8,500 for a long-distance move – over $2,000 more than the average quote we've gotten from other companies for similar moves. So, if you're on a tight budget, you may want to hire another moving company.
Mayflower locations are franchises, so some may offer better service than others. We recommend reading reviews for the location near you.
Piece of Cake Moving & Storage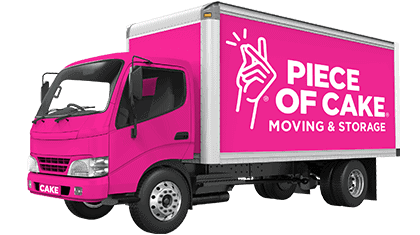 Learn more
Best for
Urgent moving situations
Overview
Locations
Contact info
Piece of Cake Moving & Storage is a full-service moving company that handles moves to and from most states.
The company is new, but it already has a 4.9/5 average rating on Trustpilot.
Piece of Cake Moving & Storage may be the best mover for you if you need to move in a hurry. The company's movers work all hours every day of the week, so you can probably get the move date you want, even if it's late at night.
The company can handle most moves nationwide that start in NYC. If you're moving to or from Hawaii or Alaska, or your move starts in Idaho, Arizona, New Mexico, or Washington, you'll need to hire a different mover. Mayflower or Suddath are good nationwide choices.
Piece of Cake wasn't able to give us a ballpark cross-country quote, but based on the positive reviews, its services seem affordable. You'll have to contact the company for your own quote.
Suddath Moving

Learn more
Best for
White-glove concierge service
Overview
Locations
Contact info
Suddath Moving is a cross-country moving company that's over 100 years old. It offers specialty services like car and piano shipping. Suddath has 4.8/5 average rating from over 6,000 reviews.
California, Georgia, Florida, Minnesota, North Carolina, Oregon, Texas, and Washington. Available nationwide through partners.
Suddath is our top choice for a high-end moving experience. The company has a white-glove concierge service with a dedicated move manager. The movers handle belongings extra carefully, especially antiques or fragile items.
Suddath also provides other services, like packing and unpacking, custom crating, and item storage.
The Suddath representative we spoke to couldn't give us a general quote for a cross-country move. But typically high-end services cost more than traditional moving services. You'll need to call Suddath for a custom quote.
One downside is that you can only contact Suddath by phone. So if you want a more modern, tech-savvy company, you should go with another mover. Bellhop Movers lets you book online, and Mayflower has an online portal to plan and track your move.
Bellhop Movers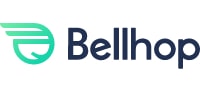 Learn more
Overview
Locations
Contact info
Bellhop Movers is a newer moving company that offers local and long-distance moves in 25 states.
It's not a full-service mover, so you'll have to handle furniture assembly and appliance hookup.
See our full Bellhop Movers review
Bellhop Movers has the best value for its price. The company quoted us $2,500–4,500 for a long-distance move, making it one of the cheapest cross-country movers.
Customers seem to love Bellhop. It has a 4.3/5 rating on Trustpilot with lots of positive reviews.
Bellhop is customizable. You only pay for the services you need. So if you want to save money by renting a truck for cross-country shipping, you can hire Bellhop just for the loading and unloading.
But the company doesn't offer full-service moving. So, if you want someone to assemble your furniture or hook up your appliances, cross Bellhop off your list.
Bellhop sometimes uses independent contractors to handle moves. In that case, we recommend checking out the company Bellhop pairs you with to see if it's a good fit.
JK Moving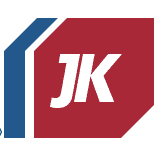 Learn more
Best for
Customer Service
Years in Business
40+ years
Overview
Locations
Contact info
JK Moving is a long-distance, full-service moving company. It has a good reputation and solid ratings.
The company offers careful item handling and on-demand customer service. But these perks come with a premium price tag.
Maryland, Virginia, and Washington, D.C. Available nationwide through partners.
JK Moving is the best cross-country company for solid customer service. Its representatives are available all day, every day. Reviews mention that the company handles belongings very carefully.
JK couldn't give us an estimate for a cross-country move when we reached out. But many customer reviews say it's expensive. So, if you have a small moving budget, you'll probably want a cheaper company, like Bellhop.
🚚 Skip the search. Connect with a trusted moving company.
Don't waste your time with expensive quotes. Clever Move can connect you with trusted movers and provide personalized recommendations.
Other cross-country moving services
If you're willing to do some packing, loading, or driving yourself, you don't have to pay for a full-service cross-country mover. Here are some other options.
Container movers
You can rent and pack a shipping container from companies like 1-800-Pack-Rat and U-Pack. The company ships the goods, and you unload them at your new home. Most of these companies also offer storage if you need it.
1-800-Pack-Rat

Learn More
Good
Availability
31 states and Washington, D.C.
Overview
Locations
Contact info
1-800-Pack-Rat has affordable storage and transportation options for DIY military moves. It offers a 10% discount to active and retired military members.
Arizona
California
Colorado
Connecticut
Florida
Georgia
Idaho
Illinois
Indiana
Kentucky
Louisiana
Maryland
Massachusetts
Michigan
Minnesota
Missouri
Nevada
New Jersey
New Mexico
New York
North Carolina
Ohio
Oklahoma
Oregon
Pennsylvania
South Carolina
Tennessee
Texas
Utah
Virginia
Washington
Washington, D.C.
U-Pack Moving

Learn more
Best for
Self-service Option
Years in Business
25 Years
Overview
Locations
Contact info
U-Pack Moving is a nationwide self-service moving company. It rents and delivers shipping containers that customers pack. It also offers moving supplies and storage services.
U-Pack charges by volume, not weight. So you could save a lot of money if you pack efficiently.
Phone: (844) 362-5303
Email: Contact form on website
Website: www.upack.com
See our full U-Pack Moving review
Truck rentals
You can rent a truck from a moving company like U-Haul or Penske. Truck rentals are a lot cheaper than full-service movers, but you'll have to handle packing, loading, driving, and unloading.
How much do cross-country movers cost?
We contacted more than 50 full-service moving companies and found that cross-country movers typically charge $5,288–6,745, with an average of $6,017.
Your cost will depend on your move. Movers calculate the quote based on the weight of your items, the move distance, and the additional services you need (like packing or storage).
Getting cross-country moving quotes
Cross-country movers will probably need as much advanced notice as possible to accommodate you because these moves take a lot of planning. We recommend requesting cross-country moving quotes early, even if your move date is months away.
Before you reach out, declutter your house so you can get an accurate quote without all the extra unwanted stuff. Then compare quotes from at least two or three cross-country movers to ensure you get the best price.
Check out our moving checklist to guide you through this complicated process.
Protect your move: We always recommend verifying the credentials of a moving company before you confirm your booking. Check out the Department of Transportation's Protect Your Move guide for more information.
Why trust us?
We've written dozens of guides about moving services, costs, and logistics. For this cross-country moving services guide, we used a combination of publicly available data from the Federal Motor Carrier Safety Administration database, review sites like Yelp, and research we gathered by calling each moving service.
During our research, we verified that each company on our list is licensed to carry out cross-country moves and compared prices to national averages.
Learn more about HomeBay's editorial policy.
Related reading