Cost of living | Taxes | Moving costs | Best movers | Moving tips | Arriving | Next steps | Methodology
When you work with one of our affiliate partners, we may earn a small commission. However, our reviews are based on independent research.
Moving from California to Florida is a popular moving trend. In our 2022 moving survey of 1,000 Americans, more people were leaving California than any other state, while Florida saw the greatest number of people moving to it. 
Florida has a lot to offer new arrivals from California, including a lower cost of living, cheaper housing, and no state income tax. Plus, Florida has many of the same perks as California, including mild winters, culturally diverse cities, and proximity to beaches and amusement parks.
Moving from California to Florida takes careful consideration and planning. In this guide, we unpack key topics to consider for your move:
🚚 Need help moving from California to Florida? An expert at Clever Move can help you find trusted movers with fair prices. It's 100% free, and there's no obligation. Get started now.
The cost of living in Florida vs. California
In general, Florida is more affordable than California. Florida doesn't have a state income tax, while California taxes individuals up to 12.3%, depending on their tax bracket. Also, Florida's average rent and home sale values are lower than California's.
However, Florida's healthcare costs are more expensive than California's. A 2020 study ranking healthcare costs placed California above average for affordability, while Florida was last at #50. 
What's the cost of living in popular Florida cities?
Rent and home prices vary widely across Florida. Beach and urban locations are typically the most expensive.
If you're job hunting, your destination options might be limited. But if you're a retiree, choose a location that matches your budget and lifestyle.
| | | |
| --- | --- | --- |
| City | Median home value | Median rent |
| Pensacola | $254,435 | $1,445 |
| Daytona Beach | $265,709 | $1,512 |
| Tallahassee | $274,738 | $1,599 |
| Jacksonville | $303,097 | $1,522 |
| Orlando | $368,211 | $1,933 |
| Melbourne | $377,172 | $1,560 |
| Tampa | $391,601 | $1,898 |
| Sarasota | $466,067 | $2,215 |
| Miami | $553,743 | $2,396 |
| Naples | $585,469 | $2,462 |
Florida vs. California home insurance costs
Both states have high insurance costs due to weather and climate diasters, but you'll pay about 20% more to insure your home in Florida than you would in California.
The average yearly home insurance cost in Florida is $2,207, compared to California's $1,839.
If you're a retiree on a fixed income, keep this added expense in mind. To find the best home insurance rates, shop around before you move with a tool like Policygenius.
If you're having trouble finding home insurance in Florida, check out Citizens Property Insurance. Citizens is a not-for-profit organization that provides "last resort" insurance when private companies don't offer affordable insurance for certain properties.
Florida taxes vs. California taxes
Moving from California to Florida will likely save you money on taxes. Overall, Florida's tax burden is much less than California's.
Confirm how your tax situation will change
You could still owe California taxes after your move to Florida, depending on your source of income.
You may still need to file taxes in California if:
You had or have a business with services performed in California.
You collected rent from real property located in California.
You collected proceeds from the sale or transfer of real California property.
You earned income from a California business, trade, or profession (including remote work). 
The State of California Franchise Tax Board has more information and resources to help make sense of the tax changes. A California tax professional can help assess your particular situation. 
Pay transfer taxes if you're selling property in California
When you sell your home in California, you'll owe transfer taxes
, typically $0.55 per $500 of the selling price. That means if your home sells for $600,000, you'll owe $660 in transfer taxes to the state. Some
counties and cities charge additional transfer taxes
on top of state fees.
You'll pay transfer taxes at closing. Sellers can negotiate with buyers and ask them to pay all or part of the transfer taxes. California renters won't owe transfer taxes.
Need to sell your home in California? Clever can help you save thousands in realtor commissions.
Skip the search. Connect with a top agent.
We've partnered with Clever Real Estate! Clever will match you with top real estate agents from your area who offer full service for pre-negotiated, low rates. You'll pay just 1.5% in listing fees — which means you'd save $6,000 on a $400,000 home sale!
How much does it cost to move from California to Florida?
Moving from California to Florida costs anywhere from a couple thousand to over ten thousand dollars, depending on how much help you need.
| | |
| --- | --- |
| Full-service mover (Bellhop) | $13,500 |
| Shipping container (1-800-Packrat) | $6,212 |
| Moving truck rental (Budget) | $1,779 |
Prices are for a two-bedroom move from California to Florida (subject to change).
💡 PRO TIP: Make sure that the Federal Motor Carrier Safety Administration (FMCSA) has registered your moving company for intrastate moves. This signals that the company is in good standing and follows governmental guidelines.
Most expensive: full-service mover
You can book a full-service mover like Bellhop and pay the company to do everything from door to door. This service includes packing, loading, transportation, unloading, and unpacking. Expect extra charges for large furniture and fragile items that need to be carefully packed.
Bellhop quoted us $13,500 for a full-service, two-bedroom move from California to Florida. While prices vary by region, moving dates, and home size, a full-service move is typically the most expensive option.
🚨 Be suspicious of low quotes. Some movers quote inexpensive prices, only to tack on additional fees or offer low-quality service.
Mid-range: shipping container
Another option is to get a shipping container from a company like 1-800-Packrat or PODS and pack it up yourself. The company will ship the container to your new Florida home, where you'll unpack it yourself.
1-800-Packrat quoted us $6,212 for a shipping container move from California to Florida. Prices vary by season, route distance, etc.
Least expensive: moving truck rental
You can always DIY and rent a moving truck from a company like Budget or Uhaul. You'll potentially save money, but you'll have to do all of the packing, driving, and unpacking yourself, which can be stressful for a cross-country move.
Budget quoted us $1,779 for a 5-day truck rental with space for a two-bedroom home. The customer must return the truck to a Budget location after the move.
💡Another option: help by the hour
If you're planning to drive a truck or use a shipping container, you can hire loading and unloading help by the hour. Use a site like Hire-A-Helper to compare quotes for loading, unloading, or both.

» LEARN: How Much Do Movers Cost?
Best movers from California to Florida
🥇 Best overall
Bellhop Movers
Learn More
Best for
Most long-distance moves
Availability
25 states, DC
Years in Business
12 years
Overview
Locations
Contact info
Bellhop Movers is a modern moving company that offer local and long-distance moves in 25 states and Washington, DC. It has great customer reviews and transparent prices. And it uses online booking and payment via QR code.
AL, AZ, CA, CO, DE, FL, GA, IL, IN, KS, MD, MA, MI, MN, MS, NV, NY, NC, OH, OR, PA, TN, TX, VA, WA, DC
Two Men and a Truck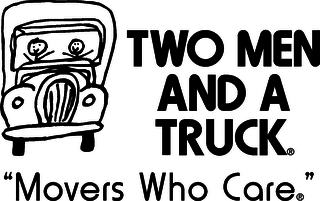 Learn More
Best for
Moving basic items
Years in Business
38 years
Overview
Locations
Contact info
Two Men and a Truck is a full-service moving company that operates nationwide. The company specializes in local moves, but it also offers long-distance moves, junk removal, and storage.
AL, AZ, AK, CA, CO, CT, DE, FL, GA, ID, IL, IN, IA, KS, KY, LA, MA, MI, MN, MO, MS, NE, NV, NJ, NM, NY, NC, ND, OH, OK, OR, PA, RI, SC, SD, SN, TX, UT, VT, VA, WA, WI, and WY
Mayflower Moving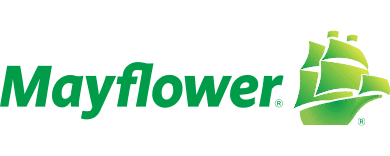 Learn More
Years in Business
96 years
Overview
Locations
Contact info
Mayflower Transit, or Mayflower Moving, has been moving people for more than 90 years. It currently offers local, long-distance, and even international moving services.
Mayflower operates in 32 states, but it has partners in all 50.
For a long-distance move from California to Florida, we recommend using large national companies over smaller regional companies. Large national companies typically have more cross-country moving experience than smaller companies.
🚚 Skip the search. Connect with a trusted moving company.
Don't waste your time with expensive quotes. Clever Move can connect you with trusted movers and provide personalized recommendations.
Tips to make your move to Florida stress-free
🚚 Get specific details from your moving company, if applicable. Ask the company for the exact date it plans on delivering your belongings to your new home in Florida. Consider getting moving insurance just in case anything is damaged in the move.
🔌 Set up your utilities before you arrive. Find your local provider in Florida and schedule service to be set up when you get there. For Wi-Fi, use a site like HighSpeedInternet.com to search for internet providers in your area. 
📬 Update your home address. Submit a change-of-address form with the USPS. Update your address for all of your accounts, such as your bank, credit cards, cell phone, and other important services. 
🩺 Get a copy of your medical records. You'll likely need a new healthcare provider when you arrive in Florida. Make the transition easier by stopping by your California doctor's office to gather all of the information you'll need.
🚗 Plan your route, including stops for lodging and gas. If you're driving a moving truck, count on extra driving time and more stops for gas.
👉 Tools we recommend:

Roadtrippers.com — Find tolls on your route and identify places of interest to visit.
GasBuddy.com — Compare gas prices by state/county.
Airbnb / Booking.com — Find local accommodations along your travel route.
» MORE: Moving Across the Country Checklist
What to do when you arrive in Florida
Welcome to the Sunshine State! ☀️ You made it to your new home, but you still have a few more moving tasks to complete.
📮 Submit claims for damaged and lost goods immediately.
If you hired a mover, check the condition of your belongings as soon as you can. If something is missing or damaged, file an insurance claim right away. Getting a claim started ASAP will speed up the reimbursement process. If you purchased full-value protection, you should get at least some compensation.
📸 Get a professional license (for regulated professions).
If you're a professional service provider in a regulated profession, you'll need to get your Florida license before you start working. If you needed a license to do your job in California, you'll likely need one in Florida.
Real estate agents, barbers, and engineers are just a few examples of regulated professions that require a license in Florida. If you're not sure if you need a license, you can view a full list of regulated professions at myfloridalicense.com.
Next steps
Get personalized moving support — Whether you plan on driving a truck or hiring a moving service, it's never too early to start looking at costs and availability for your CA to FL move. Get started with Clever Move.

Find a real estate agent — Are you a homeowner in California? If you're ready to sell your home, use Clever to connect with a local agent and save thousands when you sell. You can also find an agent in Florida if you need help finding and purchasing a new property.
Methodology
We gathered information in the following areas:
Audience research
Gathered audience questions, concerns, and advice on public forums, such as Reddit
Identified moving stats and trends related to FL and CA using Google News
Primary sources
Florida realtor Drake Shadwell
Government sources for info on taxes, state licenses, etc.
Bureau of Labor Statistics to compare earnings in FL vs. CA
Zillow data for FL home value averages
Moving data
Contacted over 15 movings services for quotes on a CA to FL move (each quote is for the contents of a two-bedroom home)
Related reading